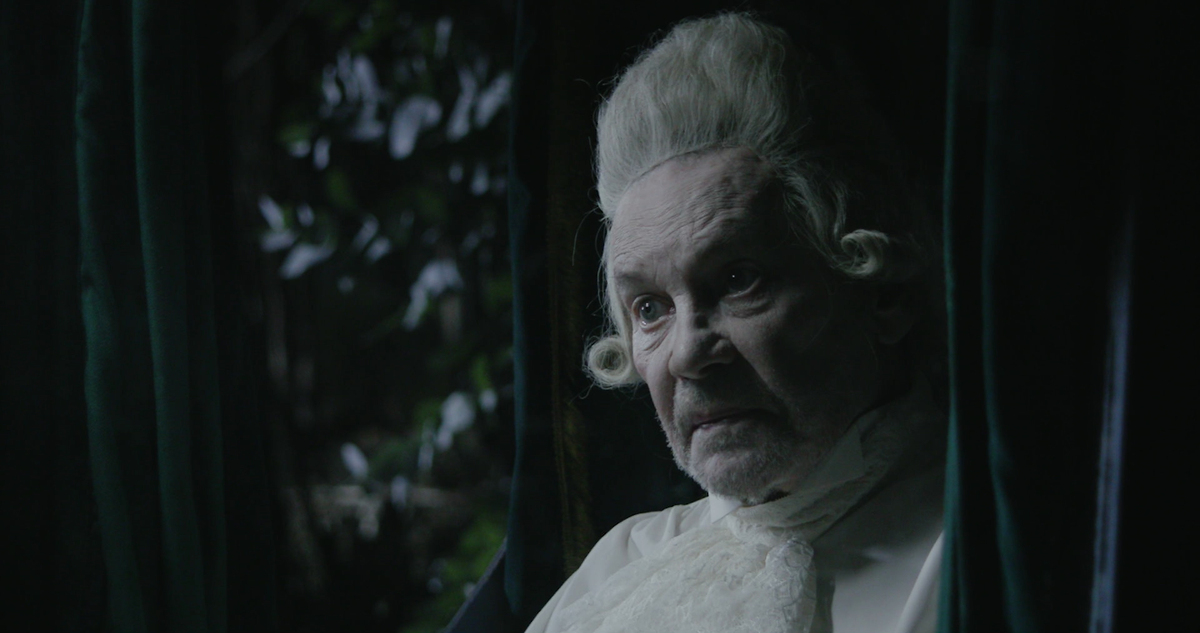 Best of Film 2020
Two words embody our list of the best films of 2020: process and reaction. In a year when the pandemic has put filmmaking and much of its connected ecosystem (i.e. festivals, theaters) on pause, it seems only appropriate that many of the selections for this year's list involve either a reflective study on the process of filmmaking and/or a discourse on how the modern audience member reacts to scenes on screen, particularly when, like in moments of reality, we don't know all of the contexts and motivations of the people we see. This year's films remind us of the power and vitality of new cinema, and as we remain in our homes for the upcoming winter months watching content made some time ago, the films we've selected this year instill a hunger for a hopeful future day when cinema can be made again and can continue to expand on the definition of itself as an art form, on its attempts to replicate, modulate, and stray away from reality, and on its relationship to us as the audience.
A special thanks goes out to the good folks at Acropolis Cinema, AFI Fest, New York Film Festival, Independent Film Festival Boston, the Brattle Theater, and the Coolidge Corner Theater for their exceptional programming efforts that provided us with an immense amount of joy during a very tough year. We ask you to please support these festivals, microcinemas, and independent theaters as they all need your help now more than ever.
• •
Liberté / France • Portugal / dir. Albert Serra
There is a danger in the excess charge of a transgressive film: its audacity may automatically render all other films less extraordinary. Albert Serra's Liberté has all the makings of a highly transgressive work. Sadomasochism. Check. Orgies. Check. Violence. Check. Bodily functions. Check. But, Liberté doesn't rise to the top of this year's list for the memorability of such extreme elements. It is here in the number one spot because, by taking us back into the past, into the era of supreme hedonism of the libertines during the reign of Louis XVI, Serra forces us to look at the now and toward the tedium of our voyeuristic future. In Liberté, a group of exiled libertines led by the lecherous Duc de Wand (Baptiste Pinteaux) drop their velvet lined carriages in the forests outside of Berlin. At dusk, Duc de Wand describes his nauseating Sadean visions of pleasure, and once the sun has completely fallen, he and his court commence a night of sexual debauchery. However, no one in this massive orgy seems to be having a good time. Some have even become so bored that their bodies no longer can be aroused. And as the events of the evening become more ridiculous, the sumptuous aesthetic of Serra's period piece gradually becomes increasingly garish, and by the end, we are left with a sickly, bleached, over exposed image of the forest surrounding the libertines, as if their pointless indulgences have taken the life out of the trees. On the surface, Liberté can certainly be examined as an exercise in filmmaking: in interviews, Serra has described his laborious and innovative methods, but looking underneath the sex, violence, and powdered wigs, the master director and artist is holding up a mirror to us. The libertine's hedonism marked the end of an empire, a fall of a specific kind of aristocracy, and as we watch how they watch each others' sexual activities in the open or through the windows of carriages, slowly and disturbingly, we see the current decline of the empires of today and the near future as we sit in our homes looking at images that can fulfill any and all of our desires on-demand. So, when the blasé countenances of the libertines on screen fade away, and the trees arrive, our own boredom begins to dissipate, leaving a bitterness in our mouths because shouldn't we have been affected by what we have seen? What does our boredom truly say about who we are in this day and age? And for eliciting such a contentious question and unsettling feeling within us as viewers, Liberté is our favorite film of 2020. An extended review of Liberté can be read on Ink 19 here.
• •
Vitalina Varela / Portugal / dir. Pedro Costa
A singular faceless figure walking barefoot emerges from a plane that has landed on a desolate airstrip in Lisbon. The plane has traveled from Cape Verde to bring a woman to attend the funeral of her husband, Joaquim, who had left their homeland to work as a bricklayer decades earlier and who had promised, in vain, to purchase the woman a plane ticket so that one day they could be together. The woman walks from the airstrip, like a disembodied soul herself, through the darkened, maze-like streets and alleys of the impoverished Lisbon suburb of Cova da Moura to reach the hovel that was as much a false promise from her husband as it was a disappointing reality. The woman is the eponymous Vitalina Varela, and if this scenario sounds familiar, Vitalina once recounted these events in the early moments of Pedro Costa's previous feature, Horse Money, and after six years, Costa, with Vitalina's and the townspeople's assistance, has reconstructed this heartbreaking moment from her life with a filmmaking process and visual style that has defined his particular approach to nonfiction storytelling. Throughout Vitalina Varela, Costa continuously reinforces the brilliance of his established methodology: his distinctive audiovisual compositions exemplify and revitalize the longstanding tradition of portraiture. A good portrait artist captures the essence of reality, adds a layer of fiction/bias on it through perception/perspective and preserves the combination across time. As a result of his years of entrenchment in the physical edifices and lives of the people of Cova da Moura with his small crew, Costa is able to assemble an intimate, deeply layered portrait of Vitalina Varela from the living pictures captured by cinematographer Leonardo Simões' masterful eye and the keen sound development by João Gazua and Hugo Leitão. And, due to Costa's intuitive, time intensive construction of docudrama, we, the viewers, feel a heightened level of empathy for Vitalina that few filmed portraits have ever been able to accomplish for their protagonists. Our full review of Vitalina Varela on Ink 19 can be read here.
• •
Bloody Nose, Empty Pockets / U.S.A. / dirs: Bill Ross IV and Turner Ross
It was over a decade ago when 45365, the feature documentary debut by the Ross brothers, landed on our top ten list for the year. That film, shot in the Rosses hometown of Sidney, Ohio, was the perfect condensed snapshot of nine months of day-to-day life in a small American town. Subsequently, through the decade that followed, the Rosses have unscrambled the underneath of various communities in the States through the personal experiences of a select group of the area's inhabitants, such as the view of New Orleans as experienced by three brothers during one night's escapades in the Ross brothers' 2012 hybrid documentary, Tchoupitoulas. With Bloody Nose, Empty Pockets, Bill and Turner have again utilized a docudrama style and set it over one endless evening like Tchoupitoulas, but for their affecting newest feature, the Rosses have assembled a large and, at times, caustic ensemble of barflies, who could've easily staggered out of casting call for Cassavetes' Minnie and Moskowitz, to spend one night together in a single location—a Las Vegas dive bar called The Roaring 20s that is having its final last call. Again, like Tchoupitoulas, Bloody Nose, Empty Pockets has the aesthetics and construction of a documentary, but with the addition of carefully added elements of film history playing out on the televisions in the bar and in the dialog of the archetypal cinematic characters represented by the gritty urban patrons, suggesting that the desire for contemporary filmmakers to lionize and repeat the idioms contained in American narrative filmmaking of our golden age of the 1970s has lost its place in today's era of hybrid cinema. And so, like the bar in Bloody Nose, Empty Pockets, the need for hard-edged urban stories to be depicted on screen to invoke some sense of nostalgia has also had its own last call.
• •
Ich war zuhause, aber ( I Was at Home, But…) / Germany / dir. Angela Schanelec
As Angela Schanelec's feature opens, we observe the pastoral activities of a rabbit, donkey, and wild dog, which are then suddenly juxtaposed with a scene involving two school children awkwardly reciting Shakespeare's Hamlet. These conflicting moments set the tone of I Was at Home, But…, which finds at its center, Astrid (Maren Eggert), a widowed mother of two, who is silently and then not silently grieving over the loss of her husband and communicating with everyone just one step or two away from the natural flow of human interaction. When we first see Astrid, she is distraught and grateful as she embraces her son Phillip (Jakob Lassalle), who has just returned to her, muddied and haggard, from an extended truancy in the woods. The exact reason for Phllip's disappearance, as well as the cause of death of Astrid's husband are intentionally left unexplained, but more importantly, the ramifications of these traumatic moments of loss manifest through Astrid as disconnected reactions to everything from what should be a banal purchase of a second-hand bicycle that turns out to be defective, to her exiling of her own children when they begin to not need her, to the emphatic vocal condemnation of the construction of a film that occurs on a Berlin street when Astrid by chance encounters the film's director. As I Was at Home, But… continues on its structure that feels as loose as it is intentionally shaped, you willfully abandon the search for narrative allegory between Astrid, Phillip and possibly Hamlet, in favor of immersion into a fascinating collection of moments that Schanelec has instinctively woven into each other to paint a compelling portrait of a disjointed life upended by a recent spay of constant disappointments both large and small.
• •
Les enfants d'Isadora (Isadora's Children) / France • South Korea / dir. Damien Manivel
After a tragic car accident that led to the loss of her two young children, the mother of modern dance, Isadora Duncan, choreographed her original work, Mother, an elegy to her children and to her motherhood cut short. In Isadora's Children, Damien Manivel presents four women interacting with Mother. First, we see a dancer (Agathe Bonitzer) intently studying the history of the piece and attempting to translate its abstract Labanotation symbols into movement. Then, we observe the rehearsals between a choreographer (Marika Rizzi) and a young dancer (Manon Carpentier) with Down syndrome preparing for her upcoming solo performance of the piece. At the end, we watch the reaction of an audience member (famed dancer Elsa Wolliaston) who attends the aforementioned performance. In each of these sections, Manivel captures each woman's interpretations of Duncan's original gestures alongside their natural body cadences, and in doing so, he allows us to see each woman's relationship to dance, motherhood, and womanhood. The first dancer is precise and diligent in her pursuit to execute Mother, but as a young woman without any children (and what looks like no plans to have any in the near future), she seemingly mistrusts her instincts and repeatedly refers back to the Labanotation document as a crutch in her rehearsal studio. The choreographer and the second dancer rehearse from videos and notes, and in hearing the choreographer's stories about missing her own children who have moved abroad, we can see the sorrow in her motions and their consequent interpretations by the dancer. And lastly, the audience member moved by the performance travels home, lights a candle by a picture of a man who is likely her son, and mournfully performs a solo from the piece. Without much dialog in Isadora's Children, the camera carefully studies the bodies of these women as they move to and from their lives and Mother, and as we watch their daily gestures and dances, we are mesmerized by what the reach of an arm, the step of a foot, says about each. With Isadora's Children, Manivel celebrates the female form—the beauty in the diversity of shape and stature, of grace in movements across space and time, and of conscious and subconscious gestures revealing relationships to one of the most distinctive parts of the female experience, motherhood.
• •
Martin Eden / Italy / dir. Pietro Marcello
In his adept transposition of the novel of the same name by Jack London, director Pietro Marcello, along with his Lost and Beautiful co-writer, Maurizio Braucci, seamlessly shifted the setting of Martin Eden from early 20th century Oakland to Naples, which given the history of Italy during that era, serves London's vision of Martin well, as he is a man who champions individualism over the tenets of socialism. As Martin Eden begins, we meet Martin (Luca Marinelli), a working class, simpatico, but uneducated Neapolitan sailor engaging in a moment of random carnality with a local woman he meets at a bar. In the days that follow, Martin is on a boat of his employ, and during a moment of pause, he rises to pugilistically intervene when he witnesses a hulking dockworker about to pulverize a nebbish man named Arturo (Giustiniano Alpi), who happens to be the son of a wealthy nobleman. As a sign of gratitude, Arturo takes Martin back to his stately familial home for a meal and introduces his rescuer to his refined sister, Elena (Jessica Cressy), whom our protagonist immediately fancies. After they dine together, Elena shows Martin some of the books in her family's study, and Martin, who senses the glaring social divide between himself and her, immediately begins to devour novels with the goal of closing the gap. Soon, Martin's growing intellect surfaces, and he begins to write verse to impress Elena, which leaves him in a quandary of no longer being able to relate to his peers while never fully being allowed to integrate with the classes above him due to his proletariat origins. As the film progresses, Martin becomes trapped between art and life as he navigates the struggles to acquire what is needed to sustain himself, the hypocrisy of the elite, and the crushing of the individual coming from the political ethos sweeping his country. After a decade plus of directing documentaries, Pietro Marcello, with Martin Eden, has ingeniously integrated newsreel, classic cinema, and a career-defining performance from Luca Marinelli into an ambitious second narrative feature that feels like a historical epic in form, yet paradoxically refuses to hold onto period identifiers that would keep the film's central character's struggles at a safe distance. This unique structure allows us to see that Martin's class conflicts and issues with social ascension are no different from today than they were nearly a century before.
• •
Rizi (Days) / Taiwan / dir. Tsai Ming-liang
As their partnership has now spanned over thirty years, it is impossible to mention the name, Tsai Ming-liang without bringing up his onscreen counterpart and alter-ego Lee Kang-sheng. Since their 1989 film, All The Corners of the World, the pair have collaborated on a multitude of features, but since 2013's Stray Dogs, their output together has mostly consisted of shorts, documentaries, and even a foray into virtual reality for 2017's The Deserted: VR. Sadly, in recent years, Lee has developed a chronic neck pain that is ironically reminiscent of his character's affliction in his earlier film, The River, and so, as the real life Lee seeks treatment for the condition, Tsai incorporates the documentation of Lee's healing process into his newest feature, Days, a meditative and purposefully unsubtitled film where conversation is replaced by physical and emotional contact. As the film begins, we see Kang (Kang-sheng Lee) in his rural home mired by relentless physical pain which forces him to travel to Bangkok where he can find a holistic healer who might be able to offer him some relief. We then separately meet Non (Anong Houngheuangsy), a man much younger than Kang, who methodically cooks for only himself in his small and lonely Bangkok apartment. When Kang and Non clandestinely meet for a sexual encounter in a hotel room, their coupling transpires with a fluidity and deliberately meditative pace that we have come to expect from Tsai's filmography, so as the nearly thirty minute scene transpires, you not only feel the intrinsic connection between Kang and Non, but also that same level of caring between Lee and Tsai. After their encounter, Kang gifts Non a music box that plays the score composed for Charlie Chaplin's later, and deeply personal film, Limelight. As the song plays, we as the audience are treated to one more eloquent cinematic connection between Lee and Tsai that even goes another level beyond their own storied artistic partnership together.
• •
Isabella / Argentina / dir. Matías Piñeiro
While Matías Piñeiro's previous feature Hermia and Helena centered itself on the experiences of a writer working on a translation of William Shakespeare's Midsummer Night's Dream, Isabella focuses on the person tasked with bringing a Shakespearean female character to life—the actress. Named after the protagonist of Shakespeare's Measure for Measure, Isabella has a syncopated rhythm and oloid-like shape as it follows the paths and connected center of actresses Mariel (María Villar) and Luciana (Agustina Muñoz) as they audition for the role of Isabella at different points in their career. Former classmates, the two women's professional and personal lives crash together when Mariel desperately needs a loan from her brother, and when she receives a tip that Luciana is his lover, she travels out of Buenos Aires to try to find him at his rendezvous point with her. However, when Mariel arrives, she sees only Luciana, and the two spend the rest of the day together walking and talking about their work: Luciana's work on a film in Portugal and the consequent need to turn down the role of Isabella in a staging of Measure for Measure, and Mariel's inability to find work as of late. Over the course of the walk, Luciana encourages Mariel to audition for the role of Isabella now that it is vacant, and offers to help her prepare for the role. As they rehearse the lines, repeating them over and over and using stones to represent different emotional motivations and inflections, sometimes with success and sometimes not on the part of Mariel, they set into motion the rhythm of the rest of Isabella. We see Mariel and Luciana at various points of their lives after this initial intersection out of sequence, interspersed with concentric rectangles shifting between shades of blue, red, and purple. And through such a deconstructed approach, the sequence of the images and the shifts in time mimic how Mariel and Luciana may recall the moments that motivate their final decisions on whether or not to continue their art. We see scenes from their slight competition with each other, their personal lives, and most importantly, their struggles as actresses who regularly depend on the judgment of men (be it directors or writers) in order to receive the opportunity to express themselves. Isabella honors the role of the actress in narratives and instills a deep respect for the vulnerability she must show and the effort she must exert, and with its irregular pace, sheds a bright light on the array of personal and artistic trials and errors that make it exceptionally difficult for an actress to determine whether being herself also means being other people for most of her life.
• •
Collectiv (Collective) / Romania / dir. Alexander Nanau
On October 30, 2015, a fire occurred in the Colectiv music club in Bucharest that directly resulted in the deaths of 27 people and left over 100 injured. An investigation that followed proved that the club had received an operating license without a proper inspection from the Fire Department, which caused a public uproar, but when a subsequent story written by Gazeta Sporturilor journalist Catalin Tolontan and his team verified that 38 of the victims, many of whom had non-life threatening burns, had died in the weeks following the tragedy from hospital infections caused by a criminally negligent dilution of the disinfectants supplied to the burn wards, it led to demonstrations that forced a toppling of the Romanian government. Now, with a population out for revenge, Vlad Voiculescu, a well-meaning patient rights advocate, is selected to fulfill the role of Health Minister to control the damage, and it is here in the narrative where director Nanau provides you with seldom-seen, simultaneous access into both the inner-workings of the Minister's office and the diligent team at Gazeta Sporturilor as they continue to uncover a wide-ranging network of corruption that existed at every level of a government that strived to defraud the very healthcare system it was charged to administer for its officials' own personal gain. Throughout Collective, director Alexander Nanau carefully balances this rare glimpse into both sides of a system going down in ruins, while masterfully keeping the human suffering of the victims, and their families, omnipresent in the viewers' minds.
• •
Ōkoku (aruiwa sono-ka ni tsuite) (Domains) / Japan / dir. Natsuka Kusano
As Domains opens, a young woman named Aki (Asami Shibuya) listens calmly while a police officer informs her that she is being detained on the suspicion of murdering Honoka, the three year old daughter of her childhood friend Nodoka Kakiuchi (Tomo Kasajima) and Nodoka's overbearing husband, Naoto (Tomomitsu Adachi). Aki starkly and unemotionally confesses to the crime, and suddenly we are then at a table reading involving the three actors who portray Aki, Naoto, and Nodoka as they run the lines that describe the backstory of their relationship to one another. As the actors go over their scripts and the disembodied voice of the director is heard demanding changes of camera positioning, lighting, and the inflections of the performers, we as the viewer weigh the impact that every nuance adds to or subtracts from the narrative. Simultaneously, as the scenes are repeated, we also gain a sense that the words as they are changed are not only reflective of the director's desires, but also of the actors' personal feelings finding their way into the motivations of their characters, which bring into question the very nature of the why and how behind what we experience and interpret in fiction cinema. What director Kusano and her cast achieve with Domains is a kind of dual storytelling process that has, at its core, all of the elements necessary for a standard police procedural, but through the added deconstruction of the filmmaking process, we are more compelled to follow through with the evolution of the plot as determined by the actors' responses to direction, and more urgently, the emotional effect that the total process subsequently has on the cast.
• •
SUPPLEMENTAL LIST
Tommaso / Italy • U.S.A. / dir. Abel Ferrara
One of our only regrets this year, as we sit down to write this capsule review, is that we have not yet had the opportunity to see Ferrara's newest feature, Siberia, a film several years in the making, whose costly production supplied a great deal of the underlying tension for the titular Willem Dafoe/Abel Ferrara hybrid character in Tommaso. Regardless of this missed screening, we still found Tommaso on its own to be one of the most impactful character studies that we saw this year. Over the last two decades, real life neighbors Dafoe and Ferrara have collaborated on a large multitude of projects, both narrative and documentary, so it was seemingly inevitable that their best effort together to date has combined both forms. Here, Dafoe is an American director conceptualizing the aforementioned Siberia whilst living a seemingly content existence with his much younger wife Nikki and their toddler daughter Anna in Rome. During most days, Tommaso plays the role of dad, takes Italian language classes, and leads acting workshops for young thespians when he isn't working on his new feature, but when night falls, Tommaso cathartically confronts his years of addiction by sharing his stories at a local Alcoholics Anonymous meeting. By all accounts, Tommaso seems to have his life under control, but as the film progresses, and he conceptualizes the rugged story of Siberia for Nikki, and in turn the audience, you begin to sense that our director is starting to feel his age and doubts his ability to remain vital to both his generations-younger partner and his craft. By implementing a production ethos that forced Dafoe to improvise his way out of tense situations while constructing a narrative that references both men's cinematic careers, Ferrara has masterfully blurred the line between actor and director in a way that forces us to question the current state of the medium.
• •
Notturno / Italy • France • Germany / dir. Gianfranco Rosi
The winner of the Arca Cinema Giovani Award at this year's Venice Film Festival, Gianfranco Rosi's Notturno is his first feature since his Oscar nominated 2016 film, Fuocoammare (Fire At Sea), which dealt with the tragedy of the European Migrant crisis as seen through the eyes of a twelve-year-old refugee named Samuele. As the aftermath of war has been the focus of his work, Rosi, with his fifth feature, Notturno, filmed, for over three years, the regions where the actions of ISIS have been the most devastating between Syria, Iraq, Kurdistan, and Lebanon, pausing his camera on the people of these places where horrific acts of violence have occurred. For everyone you meet in Notturno, war has been their reality for a very long time, and so Rosi includes into his narrative observational footage of more of the mundane actions of people who are trying to regain some sense of normalcy, such as hunters looking for game at dusk, to present a harsh contrast to scenes of people who cannot get through the day without dealing with the grim reminders of conflict. From the child who discusses the brutal images of war that are realized in his classmates' crayon sketches at school, to the mother who listens on her phone aloud to voicemail messages from her daughter who had been abducted by ISIS, Notturno goes beyond those war documentaries that flood you with scenes of carnage until you are rendered numb. By employing an impressive array of sumptuously framed landscapes, coupled with a sound design of overwhelming silences against the witnessing of crushed souls and cries of sadness, you are forever reminded that war is not a contained moment of time that can be simply examined like the pages of a history book.
• •
Ghost Tropic / Belgium • Netherlands / dir. Bas Devos
After a five-year absence from feature filmmaking, director Bas Devos released two features in 2019 (screened here in 2020), both dealing with the aftermath of the 2016 Islamist attacks in Brussels: Hellhole and Ghost Tropic. Each film adopts a drastically different tone in depicting how the Belgian city has attempted to progress past the extremist violence that had taken place there a few years before. The more placid and ethereal of the two Devos films, Ghost Tropic has as its protagonist Khadija (Saadia Bentaïeb), a middle-aged Muslim woman who works as a second shift maintenance worker. At her job, Khadija gets along well with her coworkers, but when she ends her shift, she falls asleep on her bus ride home from work and misses her stop, leaving her on the opposite edge of town with no return bus to ride back or money for a taxi. Having no other options, Khadija must walk through the cold late night streets of Brussels where she then encounters a plethora of different nocturnal residents who range from a night watchman, to a store clerk, to a deathly ill homeless man whom she tries to rescue, to an immigrant squatter who lives in the house where she once worked as a maid. As Khadija peacefully travels through the various Brussels neighborhoods, you are imbued with a dreadful feeling that some kind of violence will be inflicted on her based on the 2016 attacks, but these moments never arrive, and yet, the lack of expected transgressions against Khadija never feels overly optimistic, for Devos cleverly suggests throughout Ghost Tropic that Khadija's journey may not even be a real one. Could her walk be part of her bus ride dream state where she is as much a part of her city's landscape as the icy billboards advertising an almost impossible tropical escape? Or could she possibly be the victim of the 2016 violence that has left her as a saintly presence who oversees the city she called home? By leaving the reality of Ghost Tropic ambiguous, Devos creates a fiction with limitless possibilities that invariably forces us to challenge our assumptions of what we believe is the potential outcome for a character based on our limited knowledge of the history of a place.
• •
Piedra Sola (Lonely Rock) / dir. Alejandro Telémaco Tarraf
Inspired by a poem from legendary Argentine folk singer and writer Atahualpa Yupanqui, director Alejandro Telémaco Tarraf has crafted his successful debut feature, Piedra Sola, which smartly blends ethnographic film elements with a fictional plot that balances the physical and metaphysical through the observance of nature, cultural rites, and the day-to-day necessities of human survival. Over the course of one year, director Tarraf, cinematographer Alberto Balazs, and a small crew lived with llama farmer Ricardo Fidel and his family in their home high in the Andes in the remote village of El Condor in Sierra de Jujuy, Argentina, and it is there where he filmed the story of Ricardo and his community's efforts to preserve the harmony between their people and Pachamama (mother nature). Piedra Sola begins with Ricardo's family and the ritual slaughter of one of their llamas as a blood offering to Pachamama, but despite their oblation, some of Ricardo's other llamas are found dead, which prompts Ricardo to hunt for the mythical puma that he believes is singling out his herd alone. As Ricardo travels away from El Condor on his quest to find the puma, he goes on both a physical and spiritual journey that ascends the mountainous landscape and varying planes of existence contained in his village's cosmology. What is remarkable in Piedra Sola is that with most ethnographic cinema, there is always the fear of exoticising the people witnessed, and in turn, an exploitation of a culture's identity, but that feeling of exoticising never exists in Piedra Sola, as Tarraf and the masterful lens of Balazs blend pure observation and the constructed narrative elements into a form of storytelling that is always reverent in its discovery. This is an exceptional achievement for Tarraf, especially considering Piedra Sola's lean 82-minute running time. You can read Generoso's interview with director Alejandro Telémaco Tarraf that took place during AFI Fest 2020 here.
• •
Selfie / Italy / dir. Agostino Ferrente
Originally motivated to document the story of Davide Bifolco, a teenage boy errantly killed by the police in the troubled district of Traiano in Naples, director Agostino Ferrente, upon witnessing the media bias against Davide, shifted the scope of his project by boldly handing filming responsibilities to Pietro and Alessandro, two boys from Traiano who are best friends and who were exactly Davide's age when he died. Ferrente then directed Pietro and Alessandro to chronicle their everyday experiences together on their smartphones, and these extremely candid views into their lives were then edited together with footage taken by the security cameras affixed to the storefronts in the neighborhood that they once shared with Davide. As Selfie progresses, and we watch firsthand the genuine emotional bond between these two young men who are coping with their loss of their friend while simply trying to live in a zone notorious for criminal activity, we are ever reminded of the dehumanizing effect that the interspersed CCTV footage has on our perceptions of the people who live in economically challenged areas like Pietro and Alessandro. By giving the storytelling agency back to these two teens in Traiano, Ferrente has underscored the gravity of the loss of Davide Bifolco in a way that no traditional documentary could ever do. Though we will never meet Davide, Selfie at least gives us some sense of who he was by allowing us to view the lives of two of his peers who continue to endure in the place where Davide's life was unfairly cut short.
• •
BEST REPERTORY FILM EXPERIENCE (TIED)
Série noire / France / dir. Alain Comeau
Many thanks go to the folks at Film Movement for their excellent 2K restoration earlier this year of Série noire, director Alain Comeau's raw and daring 1979 adaptation of Jim Thompson's heartbreakingly tragic crime novel, A Hell of a Woman. For Generoso, it had been several decades since he had first seen the film, but yet it has long remained in his mind, along with James Foley's After Dark My Sweet and Bernard Tavernier's Coup de Torchon, as one of the strongest of Thompson's works transposed to screen, and this updated reissue reconfirms his feelings. Though French film legend Bernard Blier and then newcomer Marie Trintignant are excellent in their respective roles in Série noire, much of the credit to the success of this film has to go to the late Patrick Dewaere, who went all in as the lead, the lovelorn, down and out, door-to-door salesman, Frank, a reluctant criminal who has to turn to murder to escape his and his paramour's dire predicament. Reportedly, director Comeau had such faith that Dewaere was the only actor who could embody the character of Frank that he threatened to walk away from the project if Dewaere couldn't take the role. Having been a huge fan of Dewaere, Generoso has always felt that he was that perfect fit for Thompson's hapless antihero, Frank "Dolly" Dillon (changed in the film to Frank Poupart), as the late actor possessed that rare ability to emote a fragility combined with a desperate intensity that was so vital for the part, which he overwhelmingly delivered in one of his last great performances before his death in 1983. As you watch Série noire and observe Frank sinking deeper and deeper into trouble due to his love for Mona and his desire to break out of his miseries, you are waylaid by Dewaere's commitment to the role as he imbues Frank with such a profound level of self-loathing and self-abuse that you almost forgive him for his many evils.
• •
Out of the Blue / Canada / dir. Dennis Hopper
After the overwhelming success of Hopper's 1969 directorial debut, Easy Rider, Universal Studios greenlit the actor/director's next production, The Last Movie, and gave him a budget of one million dollars and total creative control of the project. With money in hand and a major studio's backing, Hopper flew to Peru and spent most of 1970 making his sophomore film, which garnered the Critics Prize at the 1971 Venice Film Festival, while notoriously falling at the box office. Disheartened by the failure of The Last Movie, Hopper concentrated solely on acting over the next decade, and turned in a plethora of excellent performances, most notably in Wim Wenders' The American Friend and in Francis Ford Coppola's Apocalypse Now. After Apocalypse Now, Hopper was signed to star in a small Canadian feature titled CeBe, but when producers fired the film's director, Hopper immediately stepped in to direct and quickly authored a script geared towards the talents of his young co-star, Linda Manz, and her admiration of punk rock. The film would be renamed Out of the Blue, and Manz would turn in a once in a lifetime performance as a troubled young woman who turns to punk rock and her love of Elvis Presley to cope with the crushing realities of having a heroin-addicted mother (Sharon Farrell), and a father (Hopper) who is serving a prison sentence for killing a school bus full of children while driving drunk behind the wheel of his truck. As Cebe, Manz's emotionally erratic portrayal feels natural and embodies the punk mindset in a way where so many mainstream Hollywood films of that era failed, like Times Square. Generoso has long been a devotee of Out of the Blue, and he loudly extolled its virtues when he heard the sad news that Linda Manz had passed away in August of this year. The new 4K restoration that screened at AFI Fest 2020 finally allows audiences to experience the full effect Out of the Blue, with its loud thuds and its bleak imagery that harshly examine the rapid decline of the American family.
---