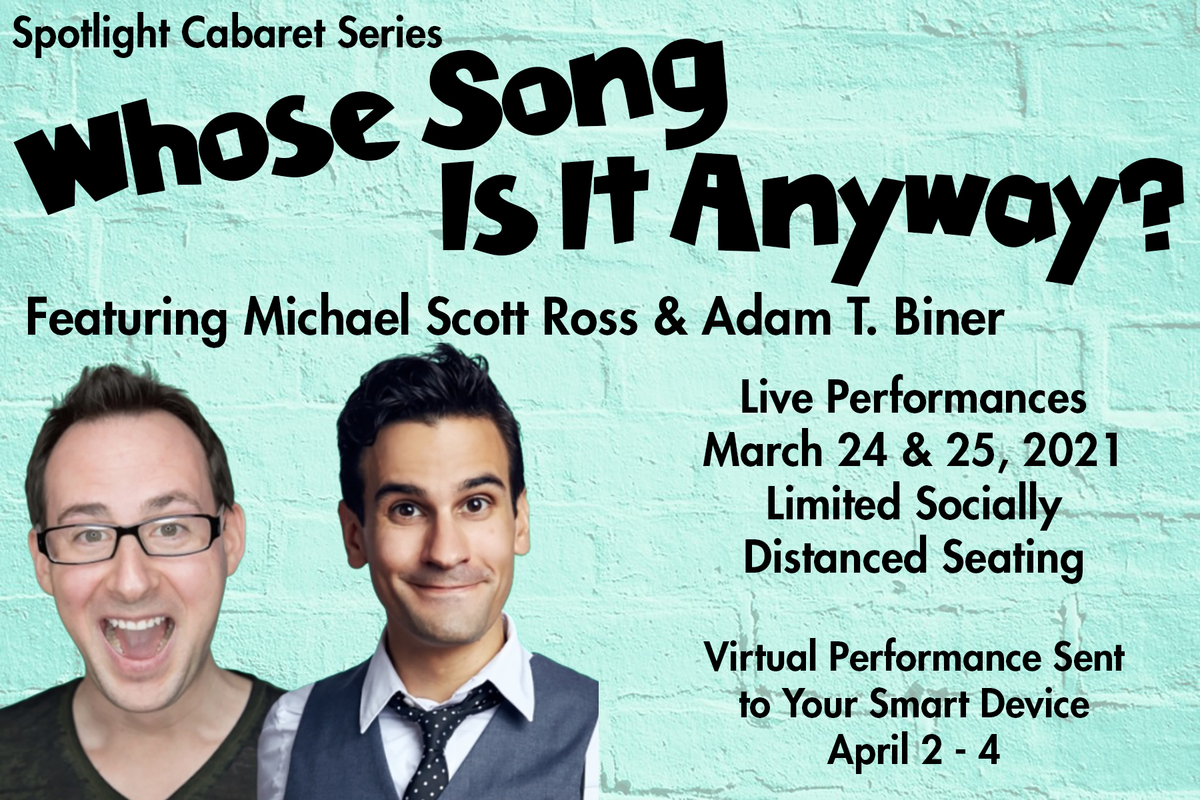 Whose Song Is It Anyway?
A Spotlight Cabaret at Winter Park Playhouse
by Carl F. Gauze
We don't see may duel male cabaret acts at Winter Park Playhouse, but we have one tonight as the stately Adam Biner and the feisty Michael Scott Ross came out to trade barbs and sing us a few classic guy songs. They put on a good show while upstaging each other, but deep down I suspect that they hang out at the same musical theater bars. Naturally, we enjoy some male oriented classics: "Another Opening, Another Night," "New York State of Mind" and even the rarely heard "Loathing" from "Wicked." Yeah, its originally sung by females, but REAL men can co-opt anything. Mr. Ross wears a cruise director suit, its loud enough be heard across the street at Good Will of Winter Park. Mr. Binder takes a more rat pack look with a coat and crisp tie. "I Got Rhythm," "The Cheers Theme" and "What Do I Need with Love" add to the evening, and of course, the musical accompaniment came from the always on key Chris Leavy. Fast and fun, this show offered seating to a limited audience, even if we had to drink up before we went into the theater. I think we need more opening nights like this one.
---