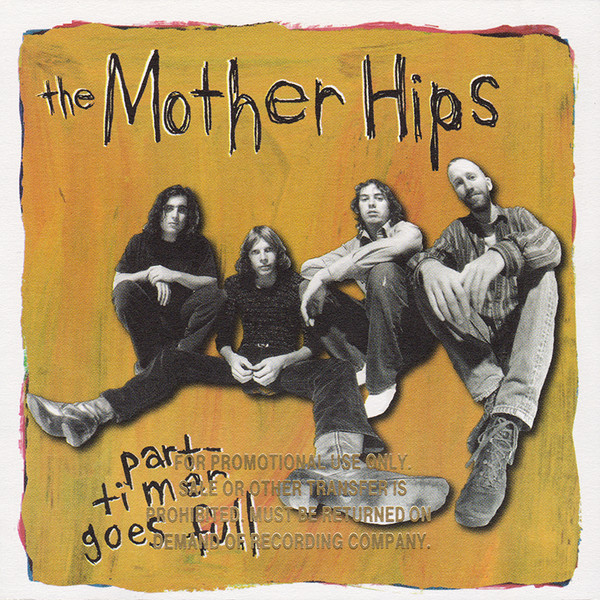 The Mother Hips
Vinyl reissues
One of my all time favorite bands, The Mother Hips, have hit the 30 year milestone and are celebrating by releasing the entire 10 album catalog on vinyl. It's not only a wonderful collection of music but additionally, the band is continuing to reach more lives through the sales of the music. Proceeds from the album sales will be donated to the Blue Rose Foundation, which provides pre-school scholarships to financially disadvantaged children.
What began over a Forth of July conversation about how to celebrate the 30 year anniversary is now a freight train rumbling down the tracks. The initial Limited Edition pressings of the first 3 albums Back to the Grotto, Part Timer Goes Full, and Shoot Out sold out quickly, with the remaining 7 albums following fast. It's no surprise as, well, the music is just that good, and fans such as myself are always eager to scoop up previously unavailable copies on vinyl.
I spoke via conference call with Greg Loiacono and Tim Bluhm and as they banter back and forth about the new album and production notes, I hear the reason these guys have lasted this long. This band in all of it's various incarnations, has stood the test of time by making genuine music as real as the bond of friendship that holds them together. When I revisited those 10 albums for this review, they may have tried new things or charted new territory for the band but in the end, it's just some guys from Chico, California making great rock and roll music.
The vinyl albums, or what's left of them, are available directly through the bands website, as well as cd, and digital downloads. Streaming services also have the albums available and iTunes in particular has the ever elusive Back to the Grotto and Shoot Out available to purchase as well. Reconnect with this incredible band, their entire music catalog, and hopefully another 10 albums to come.
---