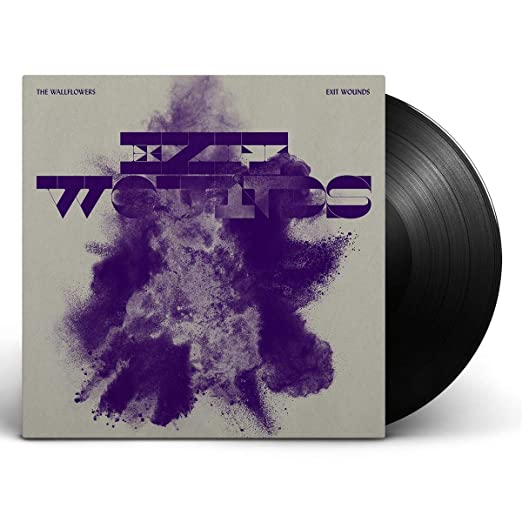 The Wallflowers
Exit Wounds
New West Records
The first new album in nearly a decade from the Wallflowers, Exit Wounds is a gift of 10 new tracks that rattle your memory as to why this is such a great band. While Jacob Dylan has recruited an entirely new group of musicians for this album, the signature Wallflowers sound is still intact and going strong. Acclaimed singer-songwriter Shelby Lynne is also on board and lends her voice to 4 tracks on the album and beautifully compliments Jakobs vocals, and lyrics.
Dylan says of the band, "The record was made as a band-the five Wallflowers. It's just exciting to have guys playing in a room together. That's how you get the one plus one equals 3 factor. That's the magic." This album the Wallflowers include Butch Walker, who also produced the album, Mark Stepro, Whynot Jensveld, Aaron Embry, Val McMallum, Shelby Lynne, and Brian Griffin. And you'll find that the magic Jakob talks about is in each track from start to finish.
"Maybe Your Heart's Not In It No More" opens the album with essential Dylanesque vocal phrasing and a final verse that twists the songs title to a feel good ending. Their first single, "Roots and Wings", has a great pop radio sound and resembles some Mike Campbell-styled slide guitar. The album is packed full of intelligent songwriting and infectious grooves as showcased on a couple of my favorites like "I Hear The Ocean", or the final song "The Daylight Between Us".
Exit Wounds is available now on all streaming platforms and at your favorite online retailers as a download, cd, or vinyl format. New West Records, as well as a variety of independent record stores, offer the vinyl in both standard black or purple indie exclusives. No matter the format, this album is an instant classic and will continue to gather fans with each spin of the album.
---