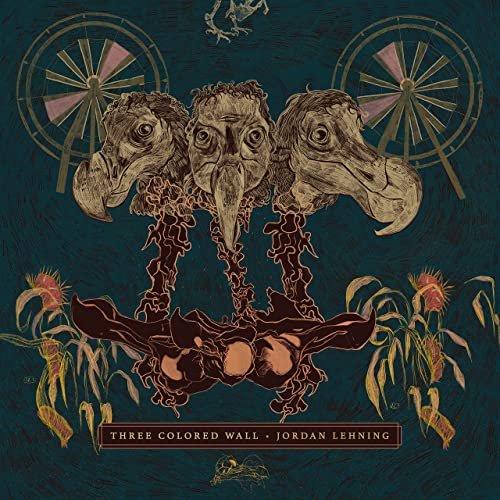 Jordan Lehning
Three Colored Wall
Tone Tree Music
For an album that started 10 years ago and put on the shelf, its stories and sounds are incredibly relevant and the entire album is interesting from start to finish. While rooted in a past personal tragedy, the themes of the album are looking at things through a past, present, and future tense. Three Colored Wall is 10 different vignettes all going the same direction and that direction seems to be to somehow, push yourself to continue moving forward.
"Static" hints at the overall sound and themes of the album and is full of synthesizers and drum loops that transition from dreamy and pensive, into a more up tempo and almost frantic "No Memories Barred". From there the music again transitions into "Just A Place" which "wrestles with the boundaries between memory and reality" and for some indescribable reason makes me think of George Harrison. It's an album constantly in flux sonically as it moves between themes and ideas of how to come to terms with moving on from the past and what that means for the future.
You might not find traditional resolution in these songs but as Jordan says "Grief is not a passing phase but rather something that remains etched in our DNA, and no amount of revisiting our pain and trauma can erase it." While it's a deeply personal album that Jordan has written, you may just find the solace you need to move forward in any number of these songs. Grab the album now via Jordan's bandcamp page, online retailers, or find any of these songs on your favorite streaming service.
https://www.jordanlehning.com/ https://jordanlehning.bandcamp.com/album/three-colored-wall
---