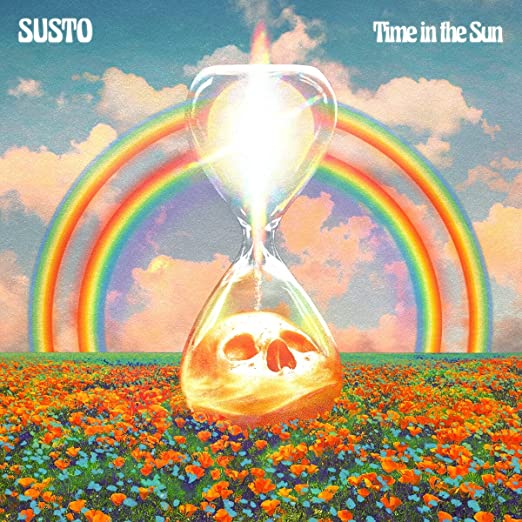 Susto
Time in the Sun
New West Records
Susto's Time in the Sun completely took me by surprise and has quickly become one of my favorite albums this year. The way the band mixes interesting musical components and deeply inspiring lyrics grabbed me right out of the gate. The album is a blend of pop, punk, rock and roll, a mix of folk and radio worthy hits in one fantastic package.
"Time, Love & Fun" is a moody acoustic opener that explodes into an all-out rock song by the end. "Get Down" has a laid back groove that has a real "driving around with some friends with the top down" kind of vibe. Every song on the album moves towards the overall theme without being overly similar and is exactly the reason it keeps you listening to see what each successive song has to offer.
"Mother of the World" lyrically is fantastic, as is another of my favorites, "Double Rainbow." The basis of "Double Rainbow" is that the single rainbow given to Noah by "God" might need an update to a double rainbow for assurance because, as they say in the first chorus, "So I know that you are you and you are listening. So I know that you are you and there at all." It's a great example of Susto's ability to create true lyrical and musical masterpieces so fresh you simply cannot turn it off.
Fronted by Justin Osborne, Susto is Marshall Hudson, Dries Vandenberg, Jordan Hicks, Dylan Dawkins, and Steven Walker. Time in the Sun is available on all streaming platforms and from their website, as well as most online retailers. And whether you grab a vinyl album, CD, or download, you definitely do not want to sleep on this album.
---