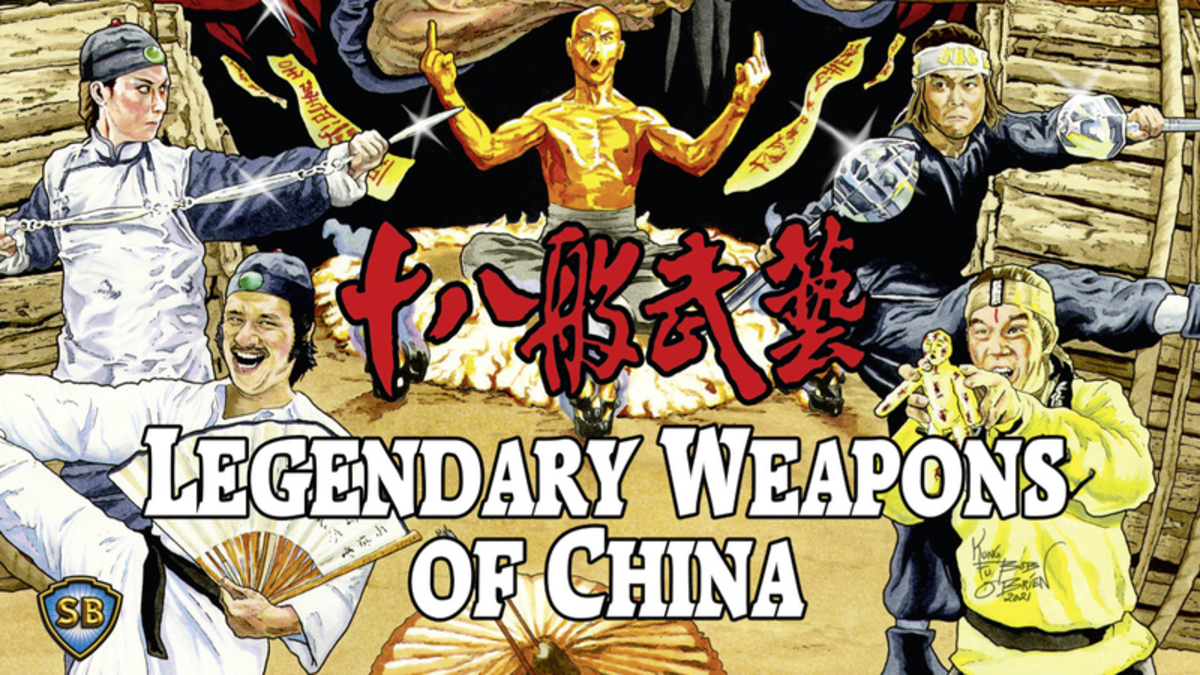 Legendary Weapons of China
directed by Lau Kar-leung
starring Gordon Liu, Kara Wai, Chia-Liang Liu
88 Films
Legendary Weapons of China blends horror, comedy, and spiritual kung fu in an absolutely bonkers masterpiece that certainly slayed with a rowdy late night audience in a Times Square grindhouse. It was a staple of VHS and DVD releases during the 1990s and is now getting a great looking new Blu-ray from 88 Films.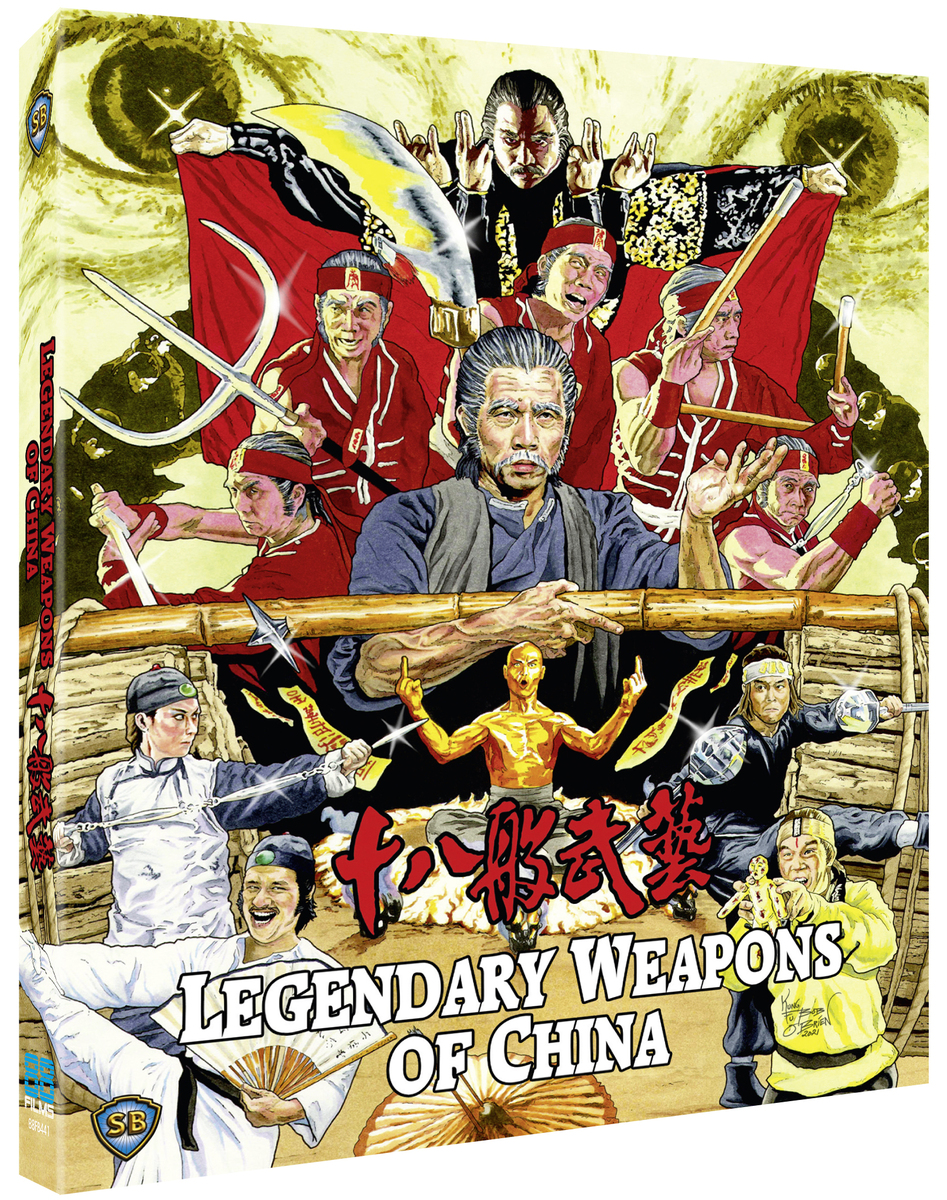 Mixing elements of horror with broad comedy and outstanding martial arts action, Legendary Weapons of China functions as a bridge between the traditional studio fare and the Hong Kong new wave that was rising and would change cinema forever with Tsui Hark's Zu Warriors of Magic Mountain just a year later. The film features touches of the beautiful aesthetics that would become the trademark of directors like Tsui Hark, Wong Kar-wei, and John Woo, all on display here. The film may have pointed the way for the next generation, but make no mistake, director Lau Kar-leung is a bonafide legend in his own right, having helmed some of the best and most influential kung fu movies of all time, including 36th Chamber of Shaolin, Eight Diagram Pole Fighter, and Drunken Master 2 (aka Legend of Drunken Master). The film still has the constraints of studio mandates, but works as its own amazing film and serves as proof of concept and inspiration for the dazzling films that were about to be unleashed on an unsuspecting world.
Set during the Boxer Rebellion, martial artists are furiously searching for techniques that will protect them from the modern firearms of the foreign invaders. Swords and fists are obviously useless against bullets and gunpowder, but through the use of magic and training, fighters could make their skin impervious to damage and make a huge difference. Lei Ying is an evil sorcerer training his kung fu army by mind and body control, as in, he controls their minds and bodies through the use of voodoo dolls. He is convinced that he can make his men impervious to damage but of course it doesn't work and he only ends up sending waves of fighters to their deaths testing the technique against rifles. The true path lies in finding and mastering the legendary 18 weapons of kung fu. Lau Kar-leung, Kara Wai, and Gordon Liu are on the hunt and must fight the supernatural and each other to find the weapons and defeat the evil Lei Ying.
88 Films continues their trans-Atlantic releases of Shaw classics on Blu-ray with another dazzling disc. The Shaws did a commendable job of preserving their films, so the hi-def releases of these decades-old films look so crisp without the obvious digital tuning and restoration that is so needed with too many cult films that have been victims of neglect and abuse for decades. This release has the film in Cantonese and the English dub along with three feature length commentary tracks.
If you like your kung fu a bit over the top and laced with humor, horror, and plenty of spectacle, then Legendary Weapons of China is the film for you, and if you are already a fan, this is the video release you've dreamt of.

Legendary Weapons Vimeo Trailer.mp4 from 88 Films on Vimeo.
---