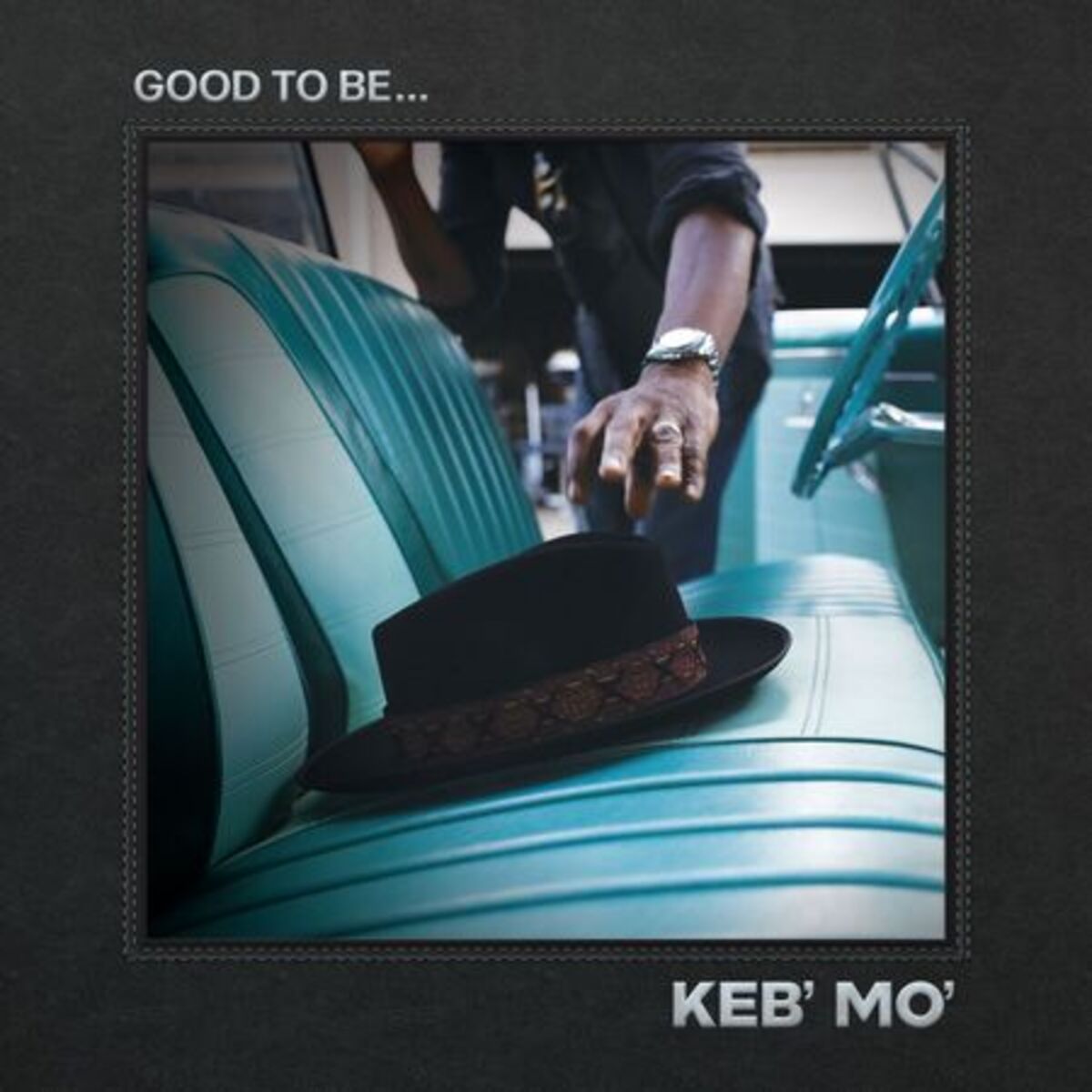 Keb' Mo'
Good To Be…
Rounder Records
Keb' Mo' (Kevin Moore) is one of the most versatile artists on today's scene, appealing to a wide audience by incorporating multiple genres into his music. He's often pigeonholed into the blues category, but the five-time Grammy winner and recent Nashville Music City Walk of Fame inductee is SO much more than blues. On his latest 13-song release, Good To Be…, he proves just that. Collaborating with an array of talented artists, Moore produced or co-produced (Vince Gill, Tom Hambridge, Ketch Secor) every cut, and guest appearances include Darius Rucker, Old Crow Medicine Show, Christone "Kingfish" Ingram, and Kristin Chenoweth. Gill and Hambridge appear on certain tracks as well. This is a record with an easygoing, upbeat vibe steeped in Americana/roots with a hint of country and a dash of adult contemporary, but it also includes one blues scorcher, an epic ballad and a cover of Bill Withers' "Lean On Me." Moore was inspired to write during lockdown both in Nashville and Compton, California in his childhood home, purchased and renovated following his mother's passing. This album reflects Moore's observations of life and the world around him during the pandemic, and it also ties together Nashville, his current home and Compton, his childhood home. His sly knack for subtly inclusive political and social commentary in his music has been a career-spanning asset, and this record is no exception.
Opening with four feel-good tracks, "Good To Be (Home Again)," "So Easy," "Sunny and Warm," and "Good Strong Woman," the latter with vocalist Darius Rucker and guitarist/backing vocalist Gill, the record then takes a twist with "Medicine Man," replete with the funkadelic sounds of Old Crow Medicine show and the oh-so-subtle digs done Mo'-style.
One of the real standouts is "Marvelous To Me," both lyrically and musically. It's a poignant song of hope in a world turned upside down. "If Martin Luther was here today/Tell me what would he have to say/I still have a dream/And the future looks marvelous to me." Lendell Black's string arrangements are outstanding, while recent Grammy winner Christone "Kingfish" Ingram offers stellar guitar. But not lost at all are Steve Dorff's delicate piano accents.
Another favorite is the groovy "'62 Chevy," with its airy, Latin flair. You truly feel as if you are riding down the road with the breeze blowing on your face. For your blues fix, "All Dressed Up" does the trick, while "Louder" addresses the evolving strength of the younger generation to initiate change.
Wrapping up with the poignant closer, "Quiet Moments," Moore and guest singer Chenoweth offer a powerful yet vulnerable rendition of a song that was written in the early 1970s, when Moore was in his young 20s. I do believe that it was waiting for Chenoweth all along.
This is the kind of record that inspires you to sing along after just a few plays, and leaves you feeling pretty good about the world. As Moore states, "I believe that music has the power to heal. I wanted this album to make people feel good. I wanted it to bring joy and make them maybe think about where they come from and the journeys that brought them to where they are." Mission accomplished, Mr. Mo'. It seems you can, indeed, go home again.
---