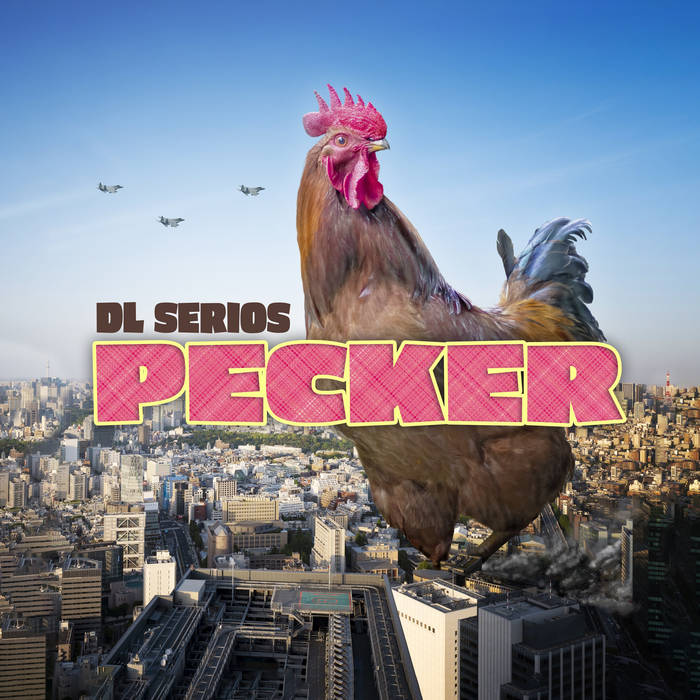 DL Serios
Pecker
Ghoul Tone Records
Dead Serios was a notorious band and Central Florida scene stalwarts that ushered their potent brand of metal, punk, rap, and even polka-infused party music over the course of the late 1980's and through the 90's.
DL (Dead Lee) Serios is back with a stripped-down solo outing that's here to remind you the party has not only never stopped but has only gotten freakier.
DL has traded out some of the more "epic metal" nature of the former band and boiled it down to bare essentials. With Pecker, the result is a ultra-slick-produced 25-minute power-punk joyride that retains and elevates his wisecrack humor and sharpens his salacious cookie-monster vocals.
Simple is not easy. Pulling off something this "Ramones-esque," while still managing to still be current, original and funny can only be achieved by trained professionals. (Don't try this at home!) And DL has surrounded himself with a squad of some of the best hired guns available who really know how to "pour the punch into the party."
From "Feeling Freakie" to "Boom Chick-a-Pop," each of Pecker's 8 songs will deliver both solid hooks and punchlines that will keep you dancing as well as laughing throughout the night. Pecker is proof-positive and a friendly reminder that legendary MC's like DL Serios cannot and will not ever die!
---