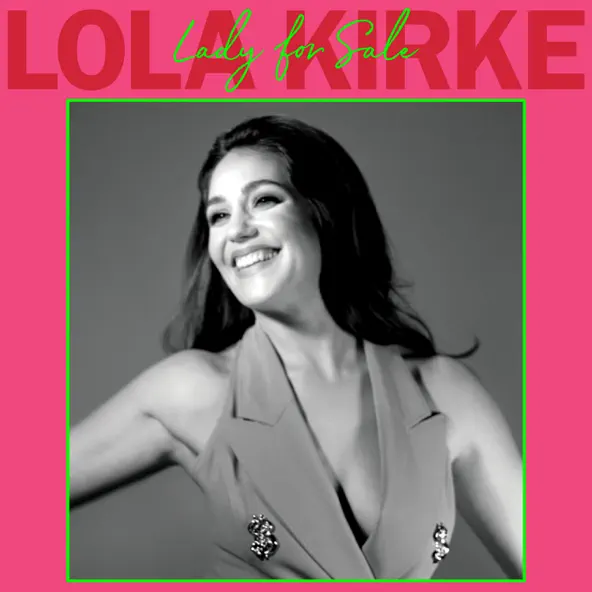 Lola Kirke
Christmas Alone
Third Man Records
You say Christmas Alone like it's a bad thing. Like the best cynical Christmas releases out there, Lola Kirke brings us a mildly snarky and romantic EP, recorded live at Nashville's little diamond, the Blue Room: Third Man Records' moody yet accessible venue where creativity is still on a high pedestal. The Blue Room provides the perfect combo of intimate performance space and recording studio, and the production on Christmas Alone makes us feel like we've got a table up front for a short but endearing set.
Think back to classics like Robert Earl Keen's "Merry Christmas from the Family," and the more recent "Gone for Christmas," from Amanda Shires. A sarcastic holiday album is nothing new, but still a breath of fresh, pine-scented air in a bottomless mug of slurpy predictables.
After a short intro where Lola shakes off a quasi-nervous welcome into the mic, we are treated to the title track. This one is the hook! Classic country with a stark banjo intro and tightly wrapped harmonies. Add a mournful fiddle and lyrics as honest as Kacey Musgraves' "Same Trailer Different Park," and one can't help but add this to the anti-cliché playlist. Go ahead. Do that now.
"Better Than Any Drug" shows off Kirke's range and ability to convince via song. Kirke is an accomplished actress, so this isn't a stretch to convince us that she's in love. Again weaving between-the-lines hints at songs you'll recognize, she gives us a more optimistic tone than the title track, but not without edge.
"Lady for Sale" and "Pink Sky" take us a little further into melancholy town. Like most of the album, these songs don't exactly scream "holiday cheer" but seem appropriate for winter listening with a cup of something warm and 90 proof in hand. Strong fiddle and rhythm guitar wrap around Kirke's vocals without overpowering. "The Crime" feels more like stream-of-consciousness writing. A bit off course but still effective in that Taylor Swift style of "take that!" Kirke might not crash Ticketmaster, but it wouldn't be a waste of money to catch her on tour while she's still affordable.
Wrapping up with a late '70s, Charlie Rich vibe on "Take a Bow," Kirke leaves us wanting just a little more. An encore would be lovely. We're not at the Blue Room, so put the needle back on the record and pour another eggnog.
It's not a bad thing to have some time alone to listen again. The family will still be there when you finish.
---