The Toadies
with Nashville Pussy & Reverend Horton Heat
Knuckleheads Salon • Kansas City, Missouri • October 4, 2022
by Jeremy Glazier
After a two-year delay to celebrate The Toadies' 25th anniversary of their landmark album Rubberneck, the tour, which began in September, finally took to the road. In addition to The Toadies bringing Rubberneck on tour, which they are playing in its entirety, they are also bringing Reverend Horton Heat to open most shows, a great reunion for these two legends who spent plenty of those early '90s tours together. This KC stop also featured the flamboyantly fabulous Nashville Pussy, while other tour stops will feature another Texas-based band, Drakulas.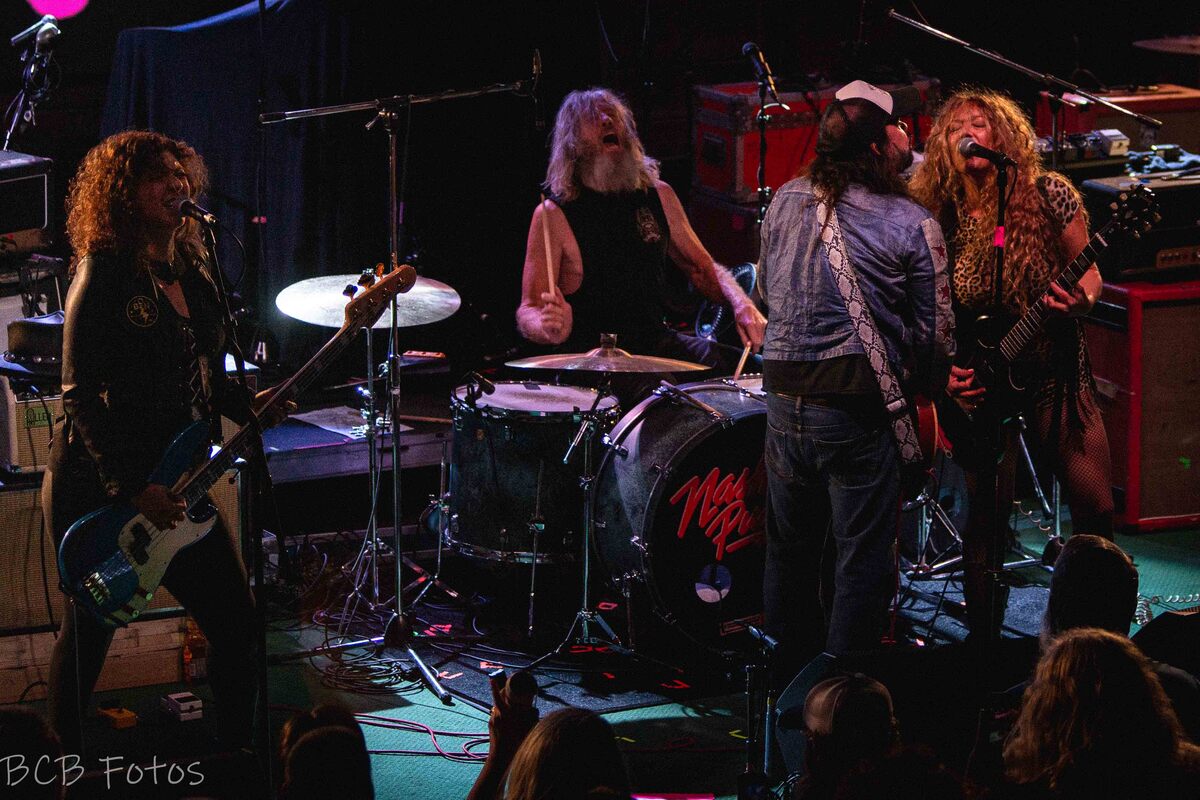 Nashville Pussy fantastically opened the show, and I can't think of a better high-energy group of musicians to kick open the doors. Running through songs like "Strutting Cock," "Piece of Ass," "Til The Meat Falls Of The Bone," and "Go Mother Go," this crowd is here as much for them as the other two bands. The band, made up of Bonnie Buitrago on bass, Dusty Watson on Drums, Blaine Cartwright on guitar and vocals, and Ruyter Suys on lead guitar, is an absolute powerhouse of sound, and the crowd is locked in as they rock and roll through the raw and rowdy performance.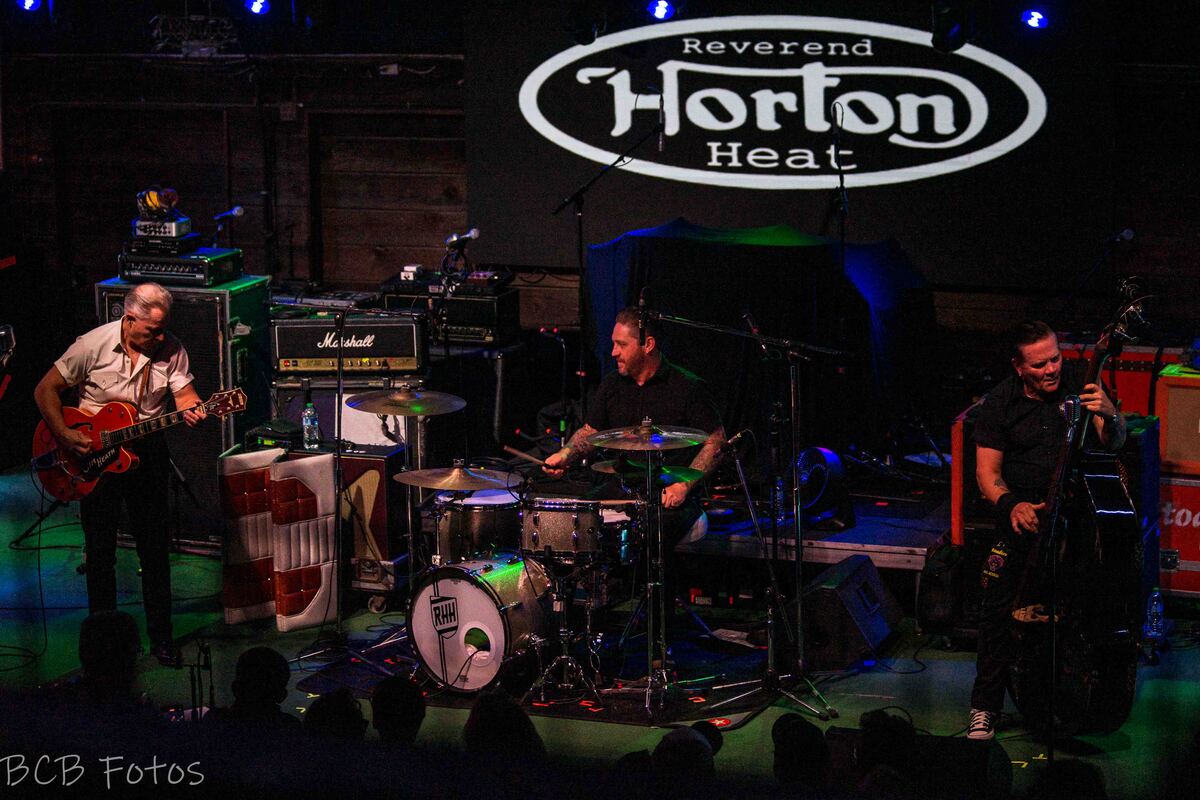 Reverend Horton Heat is next on stage, and as Jim Heath, Jimbo Wallace, and Jonathan Jeter walk out, the audience again erupts with a tremendous welcome. The Heat are performing their 1994 album Liquor in the Front in its entirety, and as they play through each track, it sounds and feels as fresh as it did on release day. In addition to the songs from Liquor in the Front, they close out their stellar performance with "400 Bucks," "Physchobilly Freakout," "Galaxy 500," and a rousing rendition of "Ace Of Spades."
By the time The Toadies are on stage, everyone is absolutely ecstatic, and before getting into Rubberneck, singer Vaden Todd Lewis asks if they can warm up a little, and the band roars through "Little Sin," "No Deliverance," "Charmer," and "Jigsaw Girl. I've waited a long time to catch these guys live, and they absolutely do not disappoint as they work their way through the album. As an avid fan who has been listening to Rubberneck at least once or twice a month since the album's 1994 debut, the live versions only strengthen my sentimental attachment to the music.
As they play through the final and my favorite song on the album, "Burn," they encore with "Spell," "Song I Hate," and "Rattler's Revival." The band, which is Vaden Todd Lewis, Clark Vogeler, Doni Blair, and Mark Reznicek, exemplify with this incredible performance why, after 27 years, this album and their music will continue to be an inspiration.
Visit their website to see where they will be and what's next for a band that just continues to hit the mark year after year.
---