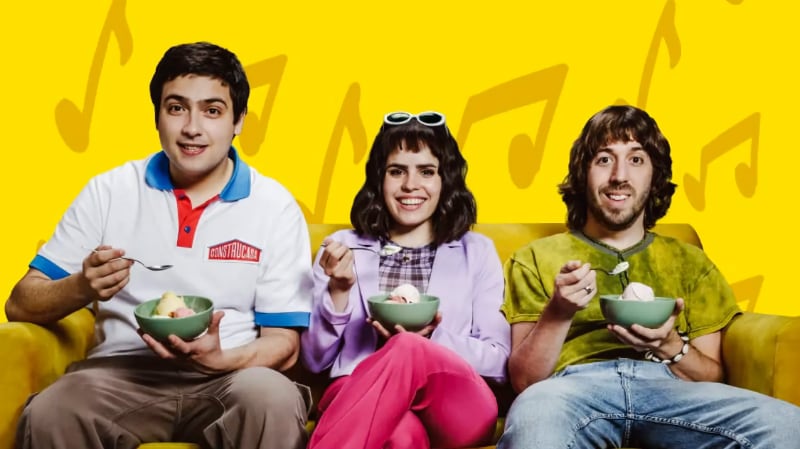 Porn and Ice Cream
directed by Martín Piroyansky
starring Martín Piroyansky, Ignacio Saralegui, Sofía Morandi
I regret to inform you that in order to watch this 8-episode series from Argentina, you may have to type "porn" into your Amazon Prime search, which will yield some interesting results along with the title you are looking for, but at what price?
The premise of Porno y Helado (titled Porn and Ice Cream in English) is so simple and self-serving that it sets a very realistic stage for this Latin American comedy series. Pablo (Martín Piroyansky) and Ramón (Ignacio Saralegui), longtime best friends, have a weekly Friday porn and ice cream night. Beyond the porn on the screen, there is nothing sexual about this. Just two socially-awkward Argentinian 30-somethings, Pablo defined by his colicky distaste of the world in general, and Ramón by his sweet toddler-like innocence, enjoying some porn on the TV while they eat ice cream on the couch.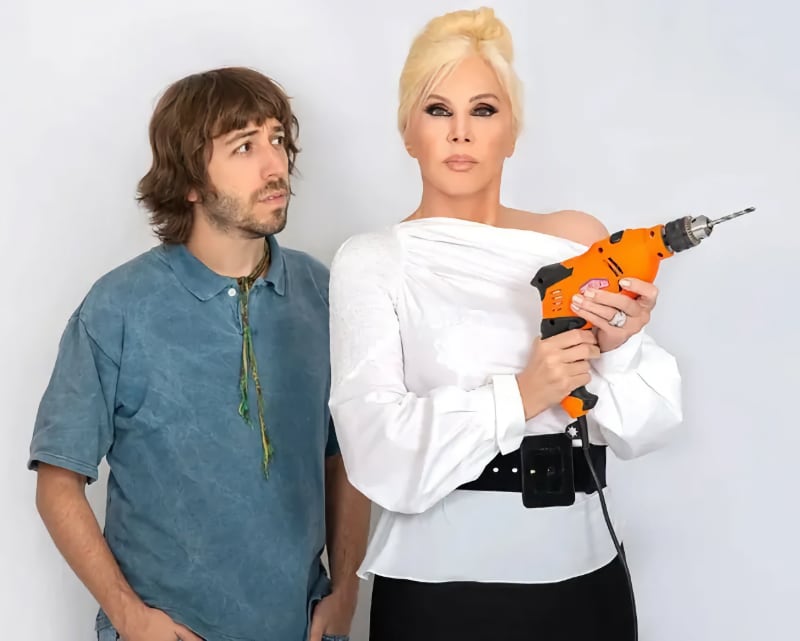 But this night of, there's a blackout. Unsure of what to do, they venture to the dive bar across the street, where they run into into schoolmate Nacho. At one time, Pablo bullied Nacho, but now Nacho is a cool musician, hanging out with cool friends and he even has girls in his band. In a completely predictable moment of insecurity and weakness, Pablo tells Nacho that he and Ramón also have a band, and that the petty swindler they just met, Ceci (Sofía Morandi), is their manager.
Thus begins this farce, loaded with deeply flawed but highly likable characters and executed with cartoonish glee. Piroyansky, who also wrote and directed the series, loves to introduce ludicrous side plots and characters, like the senator's wife with a fetish for home improvement stores, or the almost-has-been musician that can only compose songs about animal behavior. Quick references to films like A Clockwork Orange and Fight Club are injected with panache, and the whole thing rolls along at a breakneck pace all the way up to its cliffhanger conclusion — here's hoping for a second season.
If you are not a Spanish-speaker, you may miss some of the more subtle jokes and song lyrics, but I must say the translators did a spectacular job of making sure the intent of what is said is coming across, rather than the literal words — for example, various references to famous Latin American bands are converted into acts more familiar to English-speaking viewers. If you're looking for a hidden gem, something that isn't being bubbled up to everyone's consciousness by The Algorithm, this is it.
---