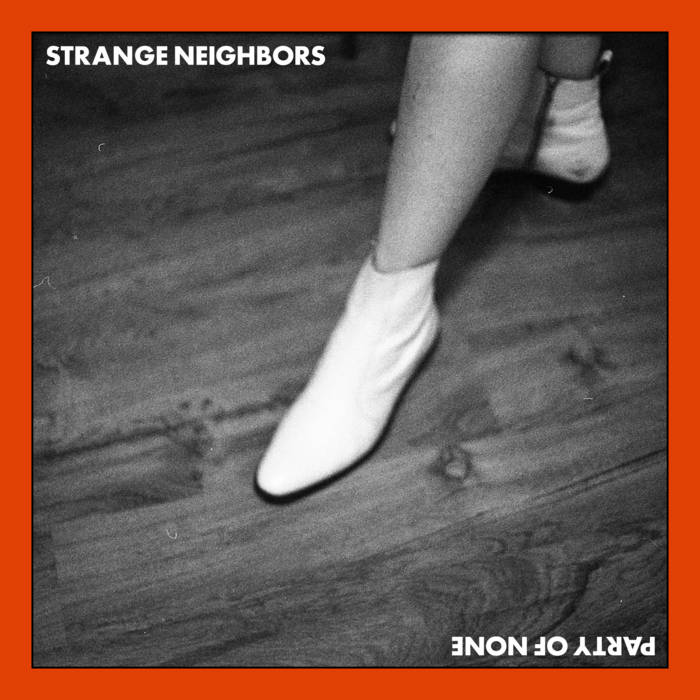 Strange Neighbors
Party of None
This record gives me flashbacks. The white shoe on the cover is a throwback to Joe Jackson's first album, Look Sharp. That first album was a raw mix of pure pop and punk energy. Strange Neighbors have a similar blend of high energy and pop hooks. Also like Joe Jackson, the words are sharp and witty. Not bad company.
The Party of None EP opens with a rousing rocker with jangling guitars reminiscent of REM. The song is a look at inner turmoil. I find myself relating when Aidan sings, "Whoa is me, baby. Cause I think maybe something's wrong, baby. I'm not right lately."
"Skeleton Boy" rides a propulsive bassline while they sing about messed up relationships. "Window Watching" is basically all about staring out the window when bored and lonely. "I need a new hobby. Voyeurism gets old." For pure fun, "Hotline Psychic" is a gem. Aidan sings the part of the psychic giving advice, and it will be $2.99 to continue.
Strange Neighbors are proudly carrying on in the tradition of bands like the dB's, Let's Active, and The Romantics. Time to dance around the studio.
---