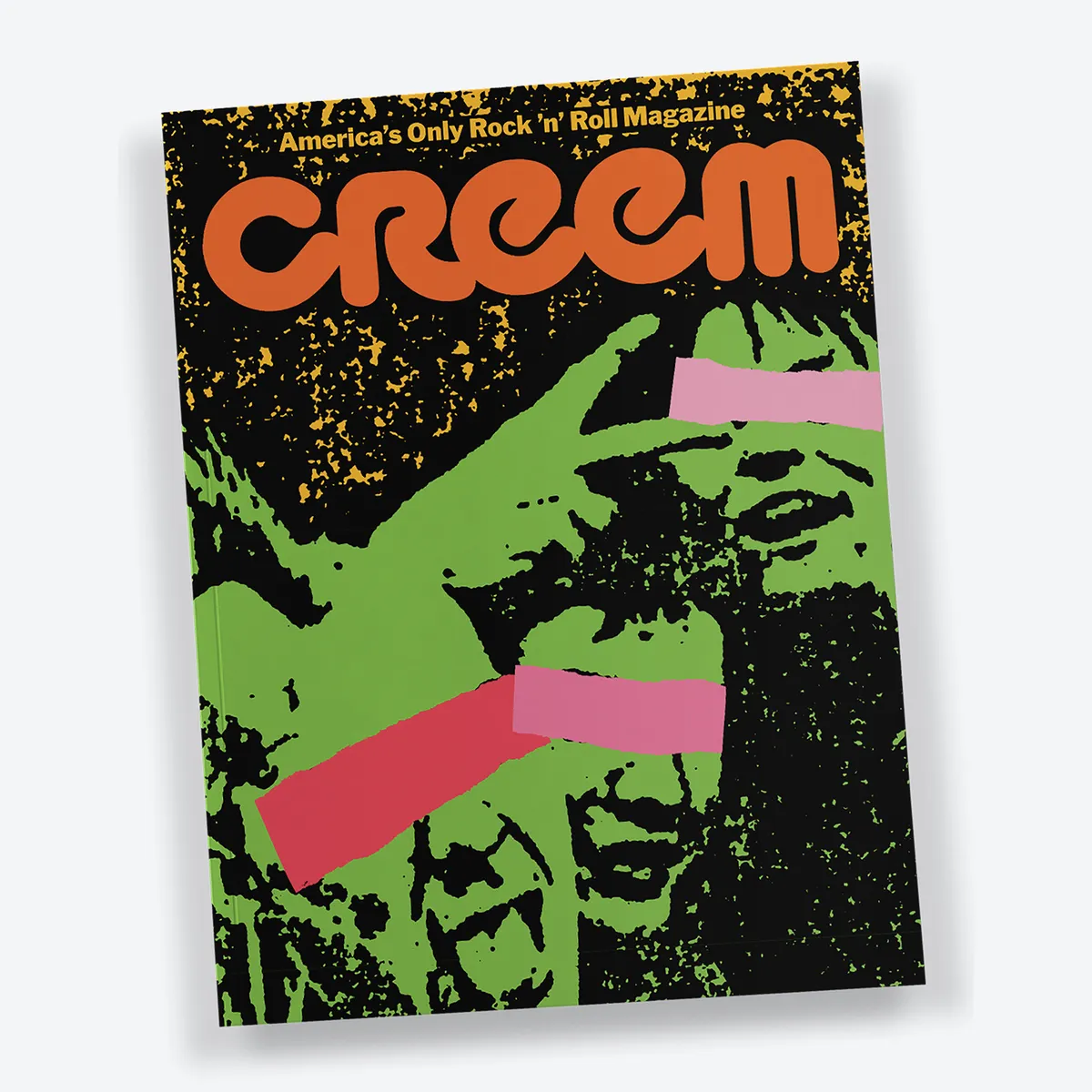 CREEM
You kids these days with your cell phones and internets and instant access to every song ever mastered! Sure, you have it good in 2023, but in 1973 things were different. We had to walk uphill both ways in the snow to the record shop to find any rock and roll information, or we subscribed to a magazine to hear about the newest bands and hottest sounds. Seeking out the cool music was a full-time job involving late night FM radio and word of mouth. Or you could subscribe to The Rolling Stone or better yet, the quirky mag CREEM, with its suggestive cartoons, band interviews, and European Top 40 charts. It came out monthly. Just one issue per month. Wrap your digital brain around that delay! Just for perspective, Ink 19 didn't even exist then, and we've been around a long time.
CREEM was one of those fountain heads of cool information, and now it's back in all its link stained glory with quarterly updates. Of course, it's online as well, where it updates almost daily, but it is so totally old school it's actually hip once more.
So, should you care? Let's cruise the Winter 2022 issue and see what we can find. There's a nostalgia peace about how Hole formed after a backstage meeting with Smashing Pumpkins. Next we find a long think piece from Henry Rollins and how he works to stay relevant even as the old age fires up his midlife crisis and attacks his inner hipster. Then we have an interesting piece on Creedence Clearwater Revival and their tax problems in the anti-war days. It's a fascinating peek into the realpolitik of how bands get paid. Next we hear about a bunch of rich guys attempting to become rock stars with the bassackward process of starting out as rich kids and trying to become cool. It works out about as you would expect.
Do magazines make any sense in today's everything, everywhere, all the time world of publishing? We like to think so. The magazine format allows longer articles that can be consumed over a longer period. Writers can explore details that may initially be missed. And if you are looking to build a fuller understanding of a band or a genre, getting the details right matters for both your own self education and for converting it for others.
CREEM has boldly stepped back to its roots and now presents a quaint, but still relevant path to building your musical and cultural knowledge. Heck, I've learned a thing our two about bands I liked just leafing though the press version of CREEM they sent me. Think how smart you might be with this retro training.
---