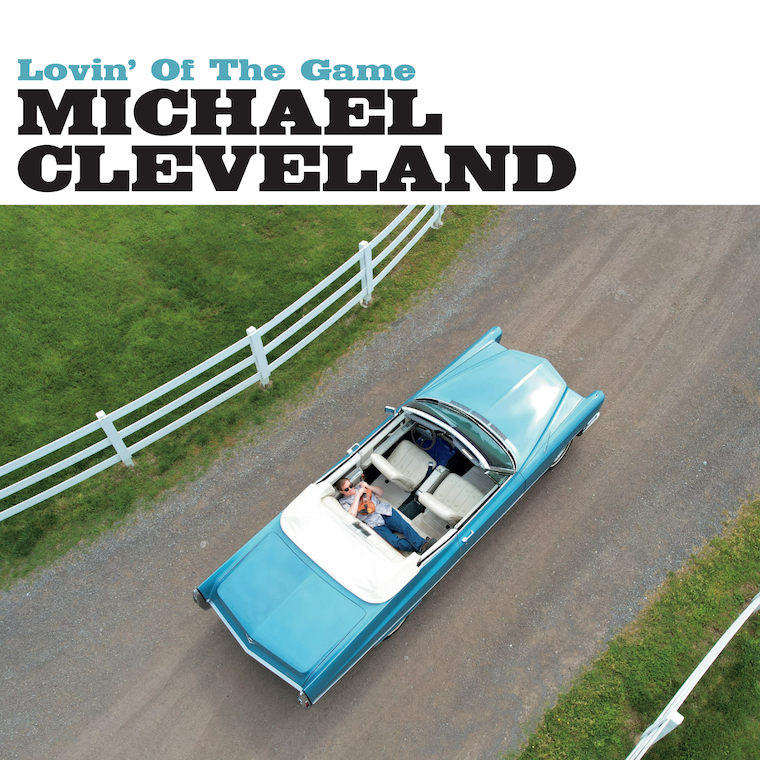 Michael Cleveland
"Lovin' of the Game"
Compass Records
Michael Cleveland can see you, just not in the way you might think. He seeks you out with a fiddle, and you can't look away.
"The Lovin' of the Game" is the first single from Cleveland's upcoming Lovin' of the Game LP on Compass Records. Produced by Jeff White, Cleveland, and Sean Sullivan, this record is packed with a solid roster of guests: Bela Fleck, Billy Strings, Vince Gill, and The Travelin' McCourys for starters. You know you're in good company when Cleveland seeks you out for an album.
Cleveland, born blind then losing 80% of his hearing as a child, has never let it slow him down. The IBMA and Grammy award winner is a bucket-list performer for any bluegrass fan from traditional to progressive. I've been fortunate to see him a few times. Sitting on a makeshift merch table at the back of Nashville's Station Inn, I had a "pinch me" moment as he walked out on stage with the other all-stars. The cream of the crop gets goosebumps, too. It's a moment. It's fiddle heaven, and Cleveland is on the throne.
"The Lovin' of the Game" is a cover of the classic, with an uptempo chop and unmistakable energy that only Cleveland's band Flamekeeper can pull off. The Suzuki-trained Cleveland is an intuitive master of a fiddler and an icon of bluegrass and old-time music. Jumping off with a mandolin and bass intro, the reflective lyrics of the song, made popular by Judy Collins, are held up nicely by fiddle breaks and drum-tight harmonies. Cleveland could easily dominate this track, yet the glory is generously shared with his bandmates.
As a few teasers are released from the March 3 drop, anticipation builds for the opportunity to hear the entire album and, for those lucky enough, to see him on tour. This album promises to expand beyond traditional, however, so keep your ears and mind open for tracks that will surprise you.
If you seek out Cleveland on a record or at a show, he'll see you. Listen. Don't look away.
---