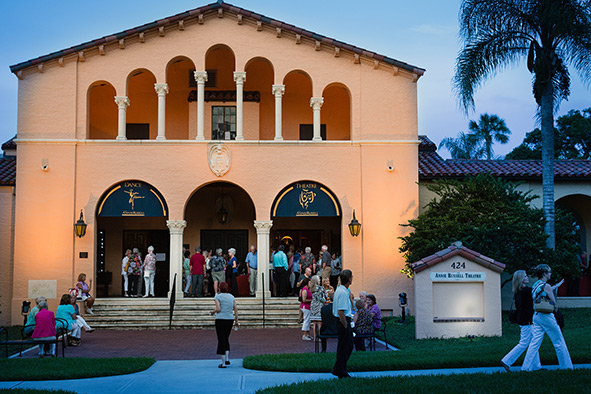 As You Like It
By William Shakespeare
Directed by Missy Barnes and Eric Zivot
Annie Russell Theatre • Winter Park, Florida
by Carl F. Gauze
Thirty seven plays in The Bard's canon, and this is my second As You Like It in three months. Will no one produce Troilus and Cressida? I guess not. It's best to stick with the hits these days. And this As You Like It is a great production with a candy-colored set and a surrealist attitude. This is a fast and fun As You Like It.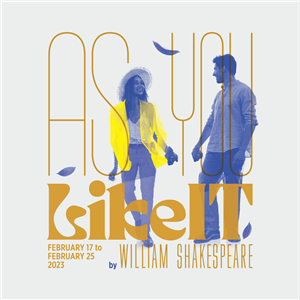 Quick synopsis: The Duke Frederick (Katherine Reis) feels his courtiers are having too much fun and making too much whoopie, so he banishes everyone to a candy-colored kindergarten in Arden Forest. They have no food, no pool, no pets, and no cigarettes, so the only entertainment is attempting to couple up with whomever they can convince to get Shakespearean naked.
There are five romances here, and opinions vary on how well the bard handled the complexity. I basically kept all the couples straight, but it's a challenge. We have Rosalind (Lily Morse) as the main character, she gets the boot from her Uncle Jacques and flees to Arden Forest. Her cousin Celia (Madison Colpitts) goes with her, and neither knows bupkus about camping. Luckily, they meet Jacques (Ani Henry-Walker) who gets all the good speeches, like "All the world's a stage" and "Too much of a good thing." Complications and identity confusion reign, but by curtain there are five married couples, and they could start their own commune with that staff.
Cecelia never seems worried, and even her paramour never seems completely invested in marriage. Yes, they are in the metaphysical woods, but there is civilization around here somewhere. Shakespearean sets tend toward the sparse or the the sumptuous, but here, the set design goes for a Sesame Street look of bright primary colors — there is even a child's slide that gets good use in the later acts. I loved the campy deer-hunting scene, with its plush Bambi on a spit brought onstage for the big dinner scene.
This is a lighthearted romp with the pathos lurking in the arras. Watching the actors interact with each other and the set makes up for an overly complicated plot. You may lose track of who is bedding whom, but you know that since this a comedy, there will be no inconvenient bodies in the arras.
---