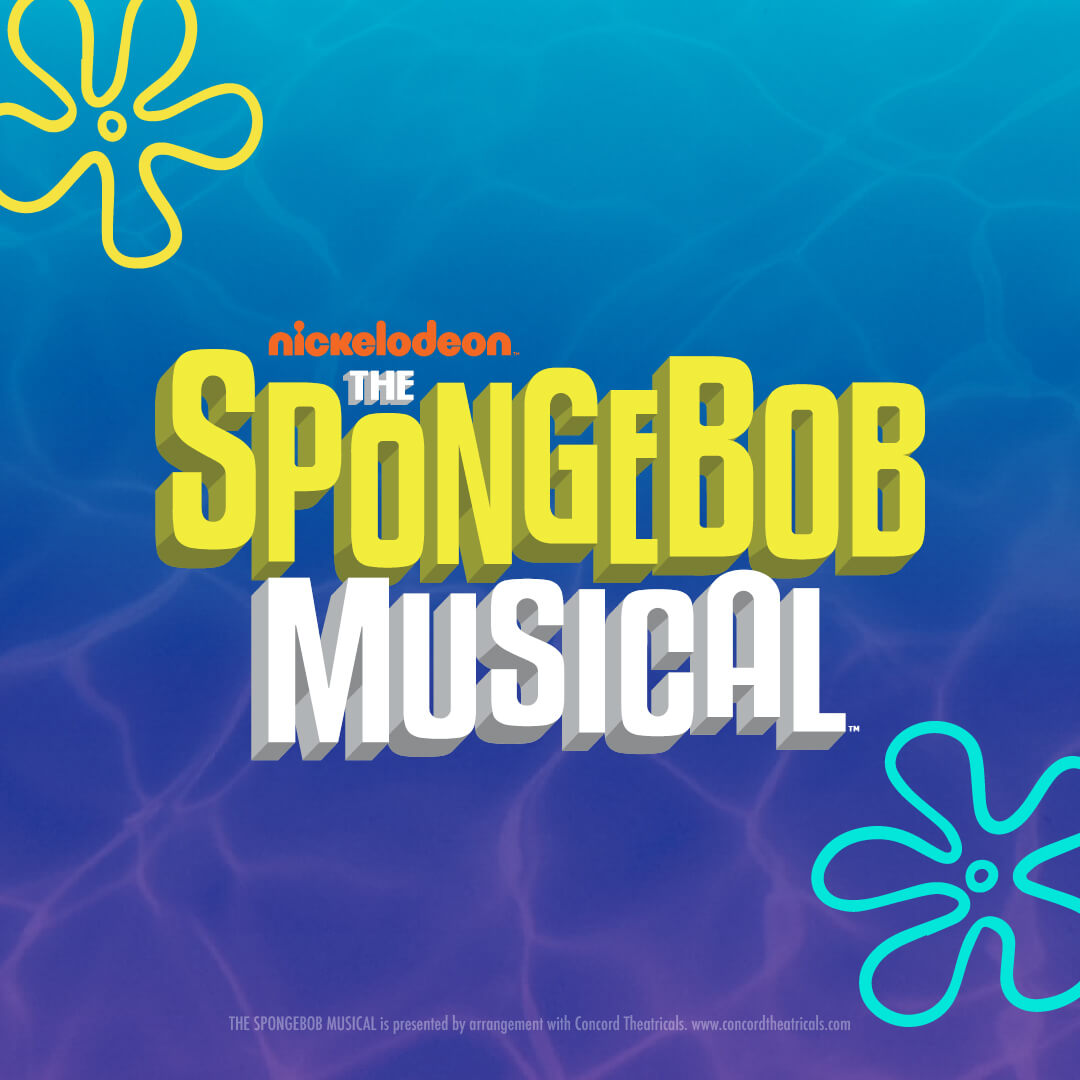 The Spongebob Musical
Orlando Rep • Orlando, Florida
Based on the series by Stephen Hillenburg
Directed by Jefferey M. Revels • Musical Direction by Charles Stevens
Starring Joel Hunt, Lizzy Allen, Jason Blackwater, and Liam Joshua Munn
by Carl F. Gauze
It's getting easier these days to make the jump from Nick at Night to the Broadway stage. Spongebob Squarepants got his start in 1996, and he instantly became popular with both kids and adults. As in the series, everything with a name is a pun, and Sandy Cheeks (Allen) and Spongebob (Hunt) hang out with Eugene Krebs (Blackwater) and Sheldon J. Plankton (Andrew Lofrado) in a little town called Bikini Bottom.
Today's adventure revolves around an imminent volcanic eruption, which these musical fish actually prevent. Spongebob is played by the amazingly athletic Joel Hunt. He's the sort of physical actor you need a slo-mo instant replay for to grasp just what he does. His best buddy Sheldon isn't very bright, but he is loyal and the designated sidekick. Rounding out the cast assignments, we meet Sandy Cheeks, a bit of a non-sexual distraction who mainly serves to push the plot along by suggesting alternative solutions to the major problems the story deals with: the imminent arrival of a volcanic eruption. These locals all being fish means that they aren't good at problem solving. Ultimately Bob and Sandy do stop a volcanic eruption by dropping a bomb into it. That makes for good theater, just ignore the physics.
This packed house had a equally packed cast supporting Bob. My faves include Patchy The Pirate (Zack Mitchell), whose act two show-crashing and vamping was wonderful; Garry the snail with his own wheels — he's adorable, and if I could get a good picture of him, I'd make my copy out of paper machè (yes, that's a horrible theater sin, and I wouldn't ever get around to finishing him, but its a dream); our evil villain dressed in the sort of green fabric that's used for green screen effects and complete with a girlfriend in a black Lone Ranger eye mask; and finally, the theater policeman handcuffing Patchy (these are the cops that enforce the "no filming or recording" rules handed down by God Almighty to Moses on a stone tablet — these are the real tough cookies).
This show was a rather long two-and-a-half hours of high-energy madness, and the small girls surrounding me were enraptured for the entire time. There were plenty of mom and dad gags we oldsters could enjoy, even a punk metal band and a lounge singer near the end and an old guy with a cane who was generally abused for comic effect. Another great gag was Squidwards's costume with extra legs sewn on to give him four disturbing tentacled legs. Kudos to scenic designer Cliff Price for the colorful and flourescent set and costumes on this show.
As a cynical old guy, I feel this may be one of the best children's theater productions in the Rep's repertoire. You can safely ignore any plot holes, enjoy the under-sea gags, and even grab a churro dog or shave ice out in the parking lot. It's all a blast.
---