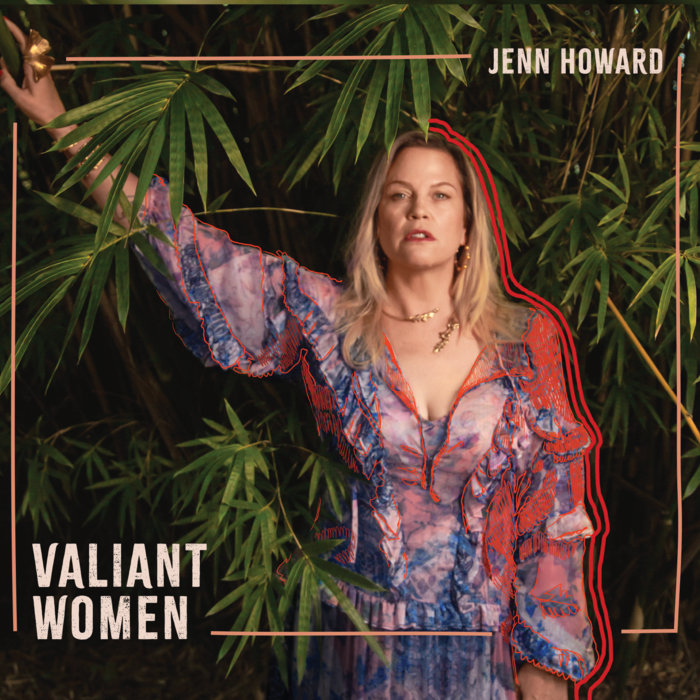 Jenn Howard
Valiant Women
Not whining — just saying, I'm inundated daily with a constant barrage of downloads, hard copies, EPKs, and print materials from a slew of artists and PR peeps promoting new music releases. My point? There's so much noise in the room, a record really has to excite me in order to invest my full energy — living with it in my car and sleeping with it in my buds for a week or so, then spending days writing about it. Simply put, the latest from singer / songwriter Jenn Howard is one of those exciting records.
While Howard's authentic "Nah-lins" roots and influences are undeniable, stylistically, Valiant Women ventures out well beyond the Big Easy. It owns bluesy elements, but it's not a blues record; jazzy, but not a jazz record; soulful, but not an R&B record, per se. In fact, I was thwacked straight out the gate by the sunny-sounding opening track, "Better Than You Think," a stinger of a tune that (to me) resides a couple of counties over from the French Quarter, at the intersection of Rabbit Fur Coat and Tragic Kingdom.
Produced superbly by multi-instrumentalist Andre Bohren, the ten-track set bursts with top-shelf songs, all written or co-written by Howard, whose sultry, raspy style hooks ya from the git-go and keeps ya reeled-in for as long as she darn well wants. From start to finish, the record also is glossed with layers of cozy Wurlitzer, while oozing zesty horn arrangements.
Although the leadoff single, "Microphone," and "Where'd You Go" are both straight-up pop songs, "Pocket Fox" might prompt one to check for the Reverend Willie G. on the album credits, while "Wanted" owns "the month of May." But be sure, all ten tracks are total keepers.
Described by Howard as, "a real labor of love for me," Valiant Women is an absolute win and a warm and wonderful record — one that, thus far, is the musical highlight of my 2023. Bravo!
---