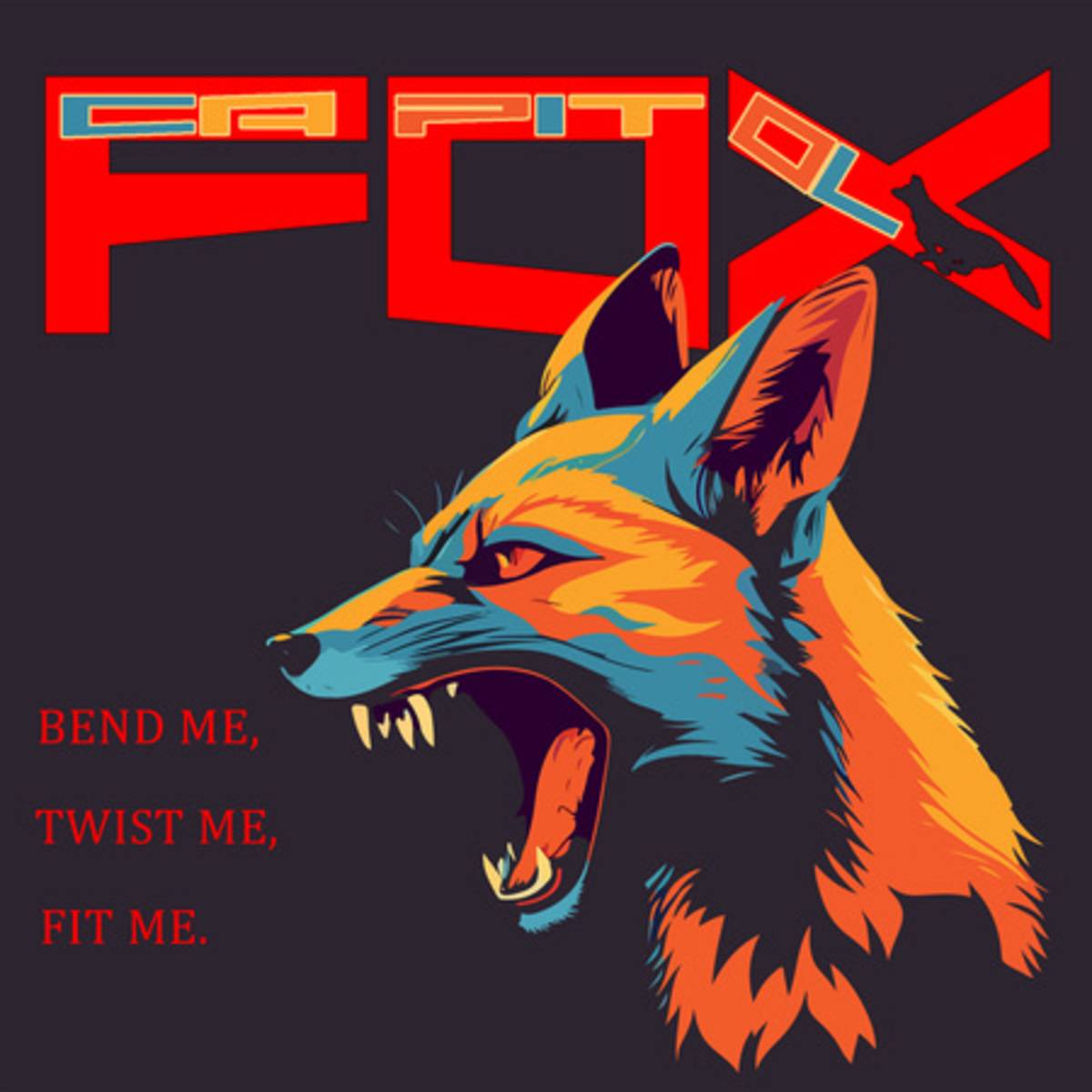 Capitol Fox
Bend Me, Twist Me, Fit Me
Despite its indie status, the debut EP from Florida combo Capitol Fox packs Enormo Dome appeal and demands label-caliber respect. Chunking out '70s-style groove, the crisp five-tracker additionally owns '80s-era hooks as well as '90s-inspired cred. The result is a record that feels like a fresh breeze blowing onto an otherwise stale modern rock landscape.
The polished production is impressive, and the sweat-soaked performances are straight legit — far braver than most current grid-shackled, autotuned studio creations. Frontman Coleman Wilcox channels an array of iconic vocal influences — throttling from brooding to banshee in the blink of an eye, while showcasing a slew of "Do You Feel"-flavored guitar riffs and bottom-blistering solos. Derek Cole drives the bus with a barrage of throaty, chugging basslines, and drummer Todd Charron delivers an uncompromising rock performance from start to finish — proving to be the right guy, in the right band, with the right songs.
And therein lies the true value of Capitol Fox. Aside from possessing ample vibe, chops, and swagger — the fellas got songs. A stylistic treasure buried beneath their bloated and less-than-authentic contemporaries, Capitol Fox write songs that also take the road less traveled these days — compelling poetry and engaging stories, brought to life by massive melodies.
In sum, Bend Me, Twist Me, Fit Me is a solid slab-o-rock — one well worth giving a spin. Dig, if you will, on all popular streaming platforms.
(4/5) ⭐⭐⭐⭐
Bend Me, Twist Me, Fit Me Track List
Truth Behind the Lies – 3:52
Thievery Inc. – 5:43
The Answer or the Echo – 5:26
Writing on the Wall – 5:35
Courage (Is Not the Right Word) – 3:47
---