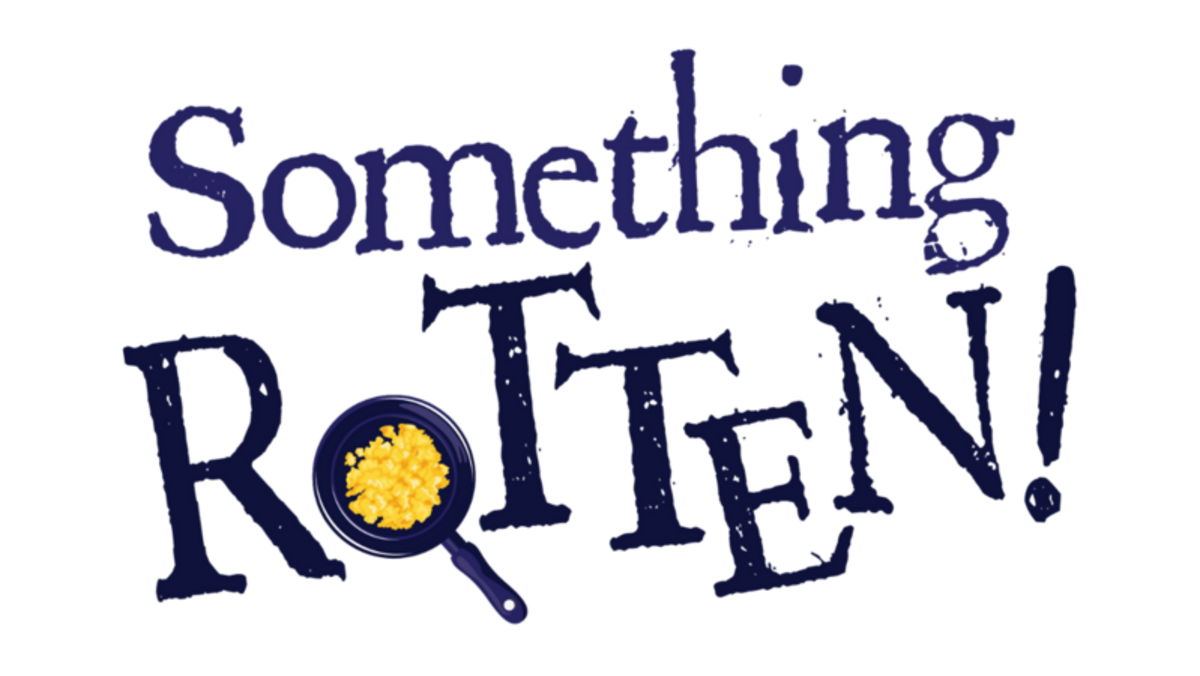 Something Rotten!
Directed by Alan Bruun
Musical Direction by Philip King
Starring De'Lon Grant and Billy Flanigan
Garden Theater • Winter Garden, Florida
by Carl F. Gauze
I think this show got cheap red wine to come out both my nostrils. And better yet, there's a pretty easy-to-track story populated by some of the funniest people I've seen on the dramatic stage. But let's start at the top: Elizabethan theater was a cutthroat business.
Top of the heap in Something Rotten! we have Mr. Willy Shakespeare himself (Billy Flanigan). He's a hot hand but always on the edge — his next show might flop and kill his career. Nipping at his heels we have Nick and Nigel Bottom (De'lon Grant and Connor Saccal ). After visiting a soothsayer, they DO have a good idea: a "Musical." Imagine that, a play that's partially sung, partially spoken. Sing the emotion, speak the motivations. Cool. Insanity, I say. But here's the big issue: can they get it staged before Willy absorbs their story as his own, or will the fire-and-brimstone-breathing Brother Jermaine (Rasheem Ford) burn down their theater as God instructs? Then there's the love interest, Brother J's daughter Portia (Erin Rementer), who falls for Nick and elopes with him. This leaves her father to take his hysterical religion over to the new world where he tried to convert the locals and ended up endowing the natives with centuries of guilt. So, its a funny show. It's silly, slapstick, serious, and just a bit of a Shakespearean impersonator play.
All of this may sound rather typical, but as with all comedies, the laughs are in the timing. While no pies are thrown, the sense is that same zany, brainy fun that does require at least a C− in English Lit. The set is wonderfully wrapped around the action, and the gags all work. It took me over a week to get over the laughter. I hope you can still fit this in to your heathen life style.
---