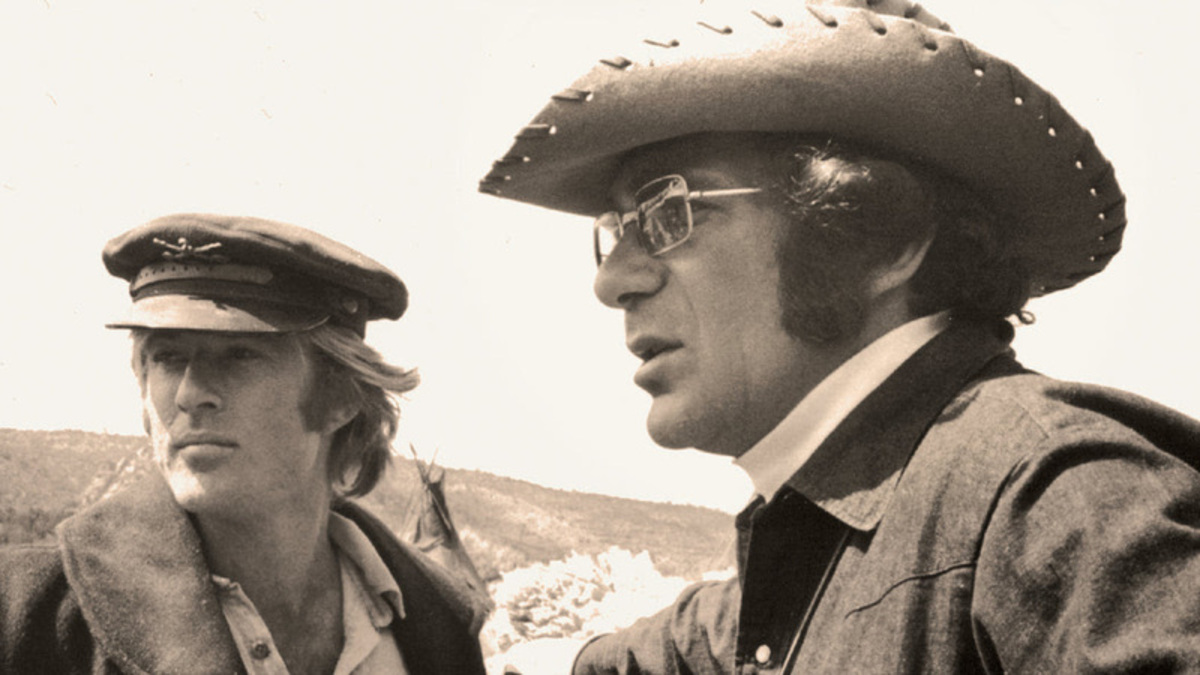 Sydney Pollack: A Subliminal Existentialist
Wes D. Gehring
Indiana Historical Society Press
I cannot think of a more prolific author in the cinematic world than Wes Gehring. I count about 40 titles on that Big Bookstore in the sky, and each tome is a detailed, carefully thought out story with mountains of details and cross references and behind the screen insights.
In Sydney Pollack: A Subliminal Existentialist, Gehring examines 10 commanding titles out of Sydney Pollack's oeuvre, and each movie receives an in-depth analysis regarding story lines, motivations, back stories, and the significance of that particular title to the cinematic universe.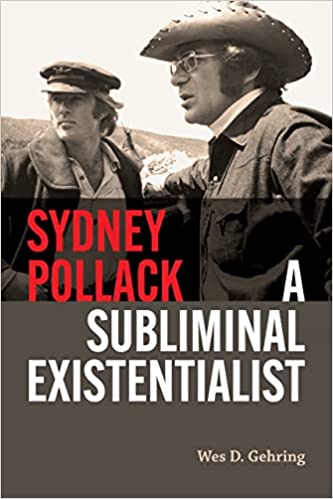 The first film we examine is the rarely seen A Castle Keep, an early and obscure anti-war story that plumbs the depths of the absurdity of mankind's favorite pastime: killing his fellow man. Why we fight, why we win or lose, what difference does it all make, provides fodder to the analysis. I am impressed, and now I'm checking to see if it's on that mega movie source on my telephone.
Next up, let's take a peek at They Shoot Horses, Don't They?, a bitter study of human desperation in the dance marathons popular in the depression. Gehring compares the film to Camus's existentialist take on life: nothing matters — all we can do is soldier on and hope for the best, knowing we are destined for the worst, and little can be done about it. Connections are highlighted with other films, such as The Swimmer, and odd existentialist film that has Burt Lancaster as a well-to-do financier swimming home through the backyards of his well-to-do neighborhood.
The connections are myriad, and unless you are a mid-20th Century cinema buff, they range from odd to bizarre to "I never noticed that before." And therein lies Gehring's genius: he has watched pretty much every piece of 20th Century cinema, and digested it in to an über achievement of not just films, but their interconnections both on and off screen.
Like all Gehring's work, the level of detail in each analysis can can drag you down, but the labor is worth it. If you had access to all Gehring's volumes, and I see 42 in that big bookstore in the sky, it is well worth your time to read about some of these classic or obscure films before watching them at a film festival or your favorite streaming source. I'm off on a quest for Castle Keep, an absurdity of war movies among some of my special favorites: MASH, Catch 22, and Dr. Strangelove.
It might feel like you are taking a three-credit course in cinema history, and it is. Gehring is a film-making savant and the best education you can get outside of film school.
---