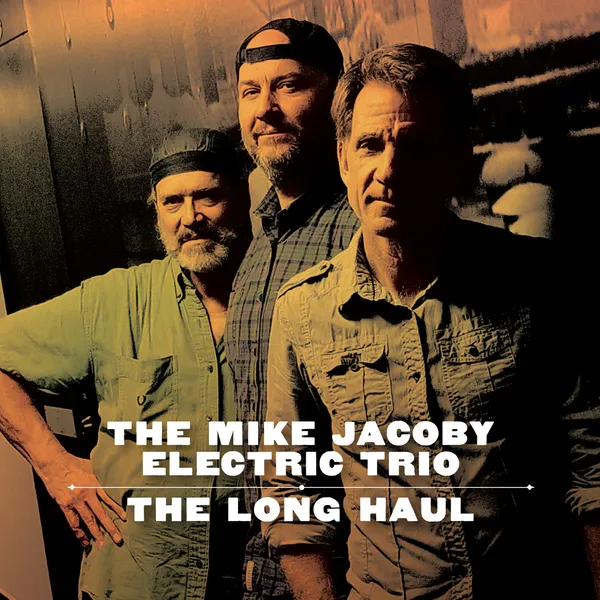 The Mike Jacoby Electric Trio
The Long Haul
After putting out a pair of albums, NorthEastSouthWest and Long Beach Calling, where he played pretty much all the instruments, Mike Jacoby decided he really needed the input of a full band to bring his songs to their full potential. So Mike enlisted his old friend Don Read on bass, who brought along Mike Levin on drums. Once the trio started playing together, the chemistry was too strong to be denied, and the Electric Trio was born.
The Mike Jacoby Electric Trio play with the enthusiasm of a high school garage band and the charm of seasoned showmen. The Long Haul is a good album to put on when you need some reassurance that the world hasn't completely gone to hell. "Everyone I Know" is a blast of power pop joy about everyday people finding pleasure in friends and family. Songs like "A Better Man" and "Be Nice" show Mike striving to be a good person. The rockabilly flavored "Bend" could almost have been commissioned by the Bend, Oregon, chamber of commerce with its catchy chorus, "meet me up in the Bend."
Not everything on The Long Haul is cheery. "Before I Fry" is a visit with a death-row inmate. Even though the protagonist of the songs is looking back at the mistakes he made and contemplating how he could do things better, the subject is grim, but the music is driving and the attitude is optimistic. Even on death row, Mike is looking for the best in people and encouraging self-improvement.
The Mike Jacoby Electric Trio remind me a lot of Men and Volts with their roots rocking charm and askew, but positive, view of life. There is always a place on my playlist for a band that can see life as an absurd carnival.
---