Wilshire
Home Again
Andrew Ellis
If one thing is guaranteed in an increasingly fraught and edgy music business, it's that nothing is guaranteed – something husband and wife pop-rock duo Wilshire understand implicitly, having recently returned to their indie roots after a spell at Sony.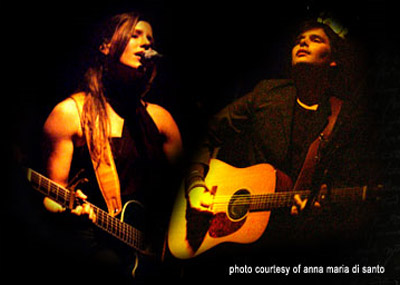 Lori and Micah Wilshire married in 1995 after meeting whilst backing singers for Michael W. Smith, and after recording 2000's Second Story in their Nashville living room, the pair relocated to LA where their soulful, timeless pop-rock garnered the attention of Columbia head, Donny Ienner after a spate of coffee house and college gigs. They released their major-label debut New Universe in 2003, but even though the first single, "Special," broke the Top 20 and despite rave reviews on tour with Seal and Train, Sony withdrew their support, leaving the duo to release their brand new EP Already Home independently. But it's not something lead singer Lori loses any sleep over.
"We're used to doing things on our own so this is nothing new to us," she admits philosophically. "Also, with us doing Already Home independently, there were not all the extra cooks in the kitchen trying to mess with our recipes. Our last record would have turned out differently and more uptempo had we done it on our own."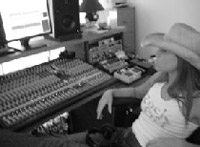 Considering Wilshire has written and produced or co-produced its previous three albums themselves, it's no surprise that Already Home sounds leagues above your average independent release, and Lori admits that if anything, parting ways from Sony has actually improved the duo's sound.
"For once, we are completely proud of the entire album. I think we totally let our guard down on this one and wrote straight from the heart. We were not mindful of trying to write a hit song or appeal to any one genre.
She continues, "We just wrote what came naturally and people are saying that Already Home is more 'us' than anything we've ever done."
But surely after landing a deal soon after moving to LA in 2000, Lori and her husband must miss the prestige of being on a major label?
"Sony is what it is and parting ways from them is just the nature of the music business," Lori says frankly. "With record companies being in constant upheaval, employees being fired, heads of companies leaving, it's a wonder the whole thing is still in existence. Sony proved not to be the place for us in the end."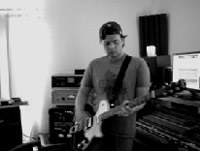 Certainly, leaving Sony and relocating to the East Coast seems to have had a liberating effect on Wilshire's songwriting. Already Home and the title track in particular, is bursting with upbeat melodies and positive lyrics, due it seems, to a visit back to Lori's hometown of Houston.
"The song "Already Home" was basically written when we were driving from LA to Houston to spend some time with my family," she says. "I think that after the Sony run, we were a bit dizzy from it all. Something happened, though, the second we crossed the Texas state line. Suddenly there was clarity and calm.
"Being home among family made us reconnect with who we are and where we come from. That's what we wanted to write about. I think living in a place like LA can make a person lose touch with reality because as great as LA is, it's not the real world. There's more to life than trying to be a rock star."
And the experience of coming home also inspired other songs on the album, such as "Whichever Way the Wind Blows", the story of Wilshire's nomadic lifestyle and their pursuit of dreams, while "How Long Lonely" and "Memories of You" capture "an epic sense of longing".
Despite recently settling on the east coast, Wilshire regularly return to LA to write and record with other artists, and the pair are determined to land another label deal in order for them to extensively tour in support of Already Home. But Lori is under no illusions about the current landscape of the music biz, something she attributes to the increase amount of illegal downloading.
"Legal downloading sites have been great for the industry," she affirms. "But the illegal sites, however, have made the music industry into a slaughterhouse where employees wonder if they will have a job from one day to the next and artists wonder if they will still have a label from one day to the next. There is no justification for illegally downloading or copying music. It is theft."
As Wilshire discovered, it's usually the smaller artists trying to carve out a career who suffer as a result of downloading, when reduced sales in the market result in reviews of artist rosters. But Lori and Micah are embracing the future with renewed hope after rediscovering their love for writing and recording new music, whether it's released independently or not.
"The reaction to Already Home from people so far has just been a confirmation of what we were feeling during the writing and recording process," she says. "There's something very personal and revealing about this music and people are really feeling that."
Already Home is available from the band's website.
Wilshire: http://www.wilshiremusic.com ◼
---