Cold War Kids
Tokyo Police Club, Delta Spirit
Orlando, Fl. • March 21, 2007
Jen Cray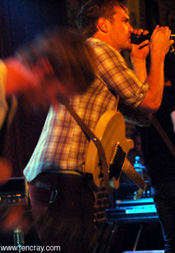 If there's one thing that draws the Orlando hipsters out of their dusty squalor, it's the promise of a good you should have been there show downtown. Cold War Kids, riding a tsunami swell of buzz off of their debut album Robbers & Cowards, was a sure-to-sell-out event (and it did) that no self-respecting music fan in town would have been absent from.
It always makes for a better night when the opening bands are just as good, and this hump-day show was one of those lucky occasions. The Cold War Kids brought along some buddies from California, the soulful sounds of Delta Spirit. Led by a Fez (Wilmer Valderrama's character from That '70s Show) look-a-like by the name of Matt Vasquez, this eclectic quintet swapped instruments to a dizzying degree, dealt with multiple sound problems, and still managed to pull off an amazing set. Half of CWK (guitarist Jonnie Russell and drummer Matt Averio) joined the band on stage for their closing song, a favor Delta Spirit later returned during CWK's set.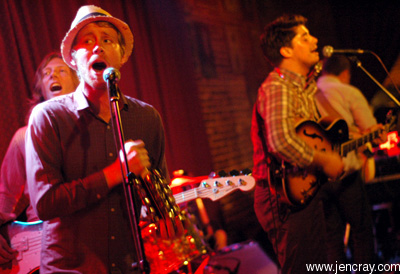 Tokyo Police Club were just featured as one of Alternative Press magazine's "artists you need to know," so the anticipation for their performance was almost as high as it was for the headliners. Their Strokes-heavy guitar sound and two-minute songs were comfortable for my palate, but not anything extraordinary. Vocalist/Bassist David Monks seems to be prescribing to the Julian Casablanca's approach of "less is more" – either that or he's still getting used to being the center of attention. His slight shyness held the energy back from an otherwise fun performance.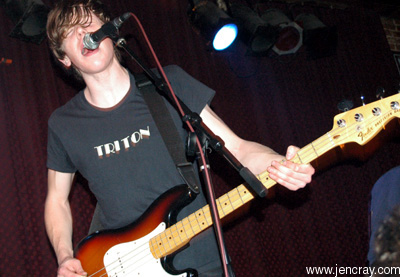 Energy was not something Cold War Kids lacked. From the second they stormed the stage, Jonnie Russell and bassist Matt Maust were the physical translation of Nathan Willett's twitchy rock soul vocal dynamics. The shoulder to shoulder crowd was all over this energy, nearly combusting at the first notes of favorites "Hospital Beds," "Passing The Hat" and "Hang Me Up To Dry." If you haven't heard these songs, imagine a perfect concoction of dirty south blues, Detroit soul and songwriters like Bob Dylan and Tom Waits as interpreted by a pack of intellectual indie fans. They sound like no one else out there, and thankfully these songs only get elevated live.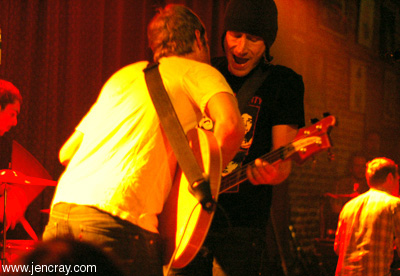 When the men of Delta Spirit joined the band on stage, the excessive amounts of musical euphoria occurring was near spiritual. Cold War Kids are going to be huge.
To see more photos of this show, and others, go to [www.jencray.com](http://www.jencray.com/bands_live.htm).
---