The Maxwell Multiple Climax
directed by Brandon Maxwell
starring Brandon Maxwell, Tantric Hotties
Dammit Jim Pictures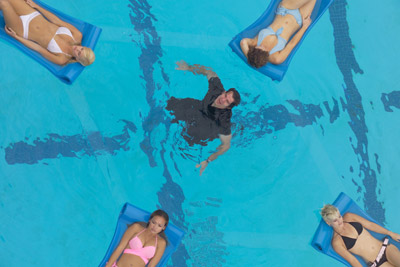 I initially figured this DVD for a hokey psycho-babble how-to, offering at best a rudimentary tantric escapade for self-involved hippies. The exploding watermelons on the cover should have tipped me off to the humor lurking within. Though I had a feeling The Maxwell Multiple Climax would entertain, I didn't expect, well, satisfaction.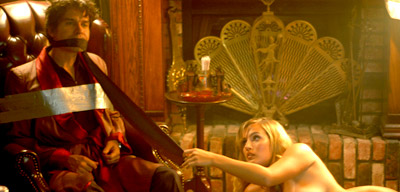 The premise of Brandon Maxwell's mini-movie is that for men, sex can and should be about discovering your partner instead of performing for her. He offers a seemingly easy (but what do I know, I'm a girl) method for getting in touch with your personal point of no return, which is apparently a crucial step toward eradicating performance anxiety so you can lighten up and enjoy the hot babe in your bed. What? Past the point of no return? No worries, the Maxwell method teaches you how to come again and again, instinctively. Now, that's the good stuff that keeps the ladies happy.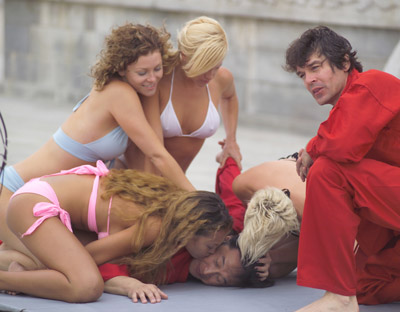 If all that self-discipline and structure doesn't have you coming already, the "mildly titillating" sex scenes Maxwell provides – including some devilish role-players, a whole squad of wet cheerleader-types, and an open-air romance a' deux – offer a more immediate source of material for getting your groove on. Even the interspersed animations drive their point home – sex is fun, guys. Seriously, this stuff is a whole lot better than femme porn. Have a peek at www.climaxwell.com, you can purchase there or from the Amazon link above.
Maxwell Multiple Climax: http://www.climaxwell.com
---