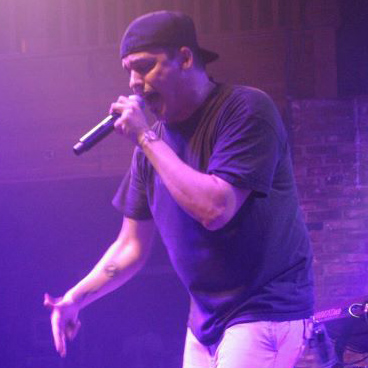 Atmosphere
with Blueprint, Evidence
Freebirds Live, Jacksonville, FL • September 20, 2011
Matthew Moyer
I'm not deluded enough to think that I discovered Atmosphere – far from it, I'm a VERY late adopter, I keep hearing that I shoulda seen'em back when – but when I walk into a club at the Beach packed to the rafters with bros chanting back the disturbing final lyrics of "God Loves Ugly" ("No wonder you're in love with your therapist/ Go to sleep my little time bomb")… ummm, damn, I severely underestimated this band's commercial potential. I guess when it comes down to it, every twentysomething either feels that he's (a) different or (b) wounded by love, and Atmosphere taps into that with laserlike precision. So why aren't Atmosphere as big as Eminem, at the very least? (They certainly had this sold-out crowd in the palm of their hand.) A whole mix of factors. They're a little too smart for the arena, Slug's lyrics have a little too much self-doubt for proper MTV-ready swagger. They're more Curb Your Enthusiasm than Scarface in the neurosis stakes. But forget about all of that tonight…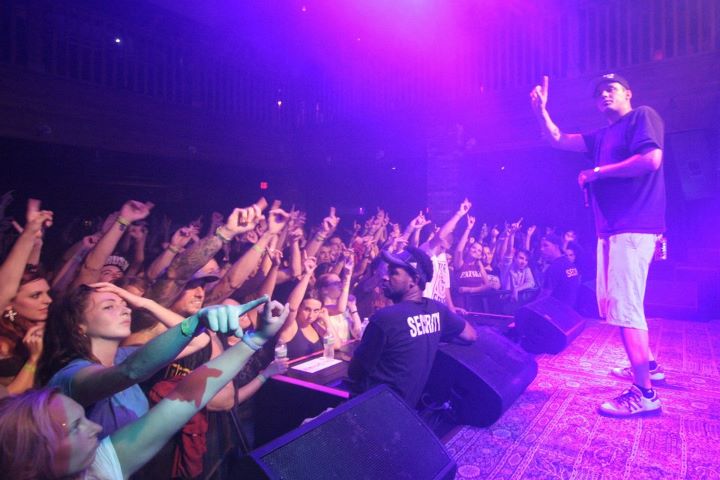 Y'see Atmosphere know how to put on a show. The core duo of Ant and Slug are backed by live instrumentation that's just subtle enough to not overpower the spare power of the tracks and forceful enough to add heft. Even down to the light show, blood reds searing whites, total overload! This would, of course, be totally overbearing and self-congratulatory nonsense in most BIG. ROCK. ACTS. But Atmosphere come out on the winning side of the suck/not suck line, even though the bro-riffic audience probably wouldn't notice either way. (Haven't seen this many shirts off at a show since grunge was big news.) And Slug has become an oddly formidable showman. Despite an almost determined anti-style – once the jacket and hat are doffed – he looks disconcertingly like a regular middle-aged dude, and protestations to the contrary ("I'm old as hell," he exclaims at one point), he works the stage like a born proselytizer. And the audience eats it up, and Atmosphere feeds off that rabid energy.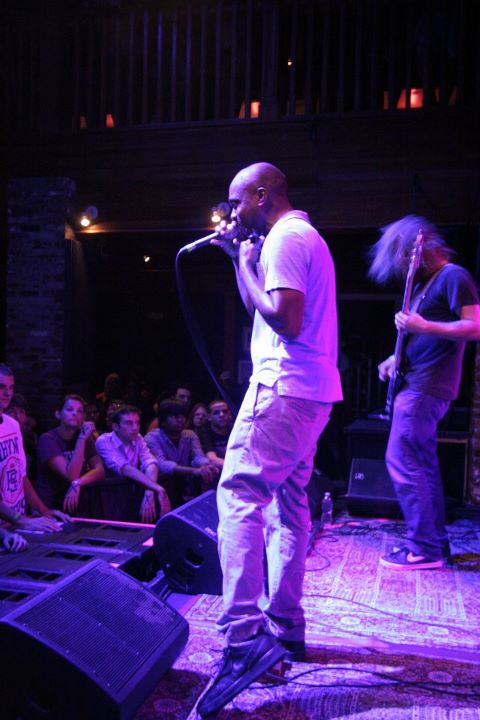 Make no mistake, this was not business as usual for anyone involved. Blueprint opened the night up and just destroyed, with live band backing and deftly delivered rhymes. Evidence follows him, in the unenviable position of being sandwiched between two powerhuose live acts, and despite a passel of beats produced by the legendary DJ Premier and a resume that includes membership in Dilated Peoples, something is missing. Atmosphere's set, meanwhile, is delightfully erratic, packed full of older classics ("God Loves Ugly," "Scapegoat") and deep album cuts ("Lovelife," "Puppets"), and brand new cuts like the dub-by "Just For Show" (which Slug prefaces by saying that he has to take advantage of the situation by playing some "new shit"). There are no guest verses, no posse onstage, sometimes it reminds me more of a jazz show crossed with a creative writing class and young David Letterman – a simultaneous love of solid-state sound, the way words sound when they roll off the tongue, and smart-ass sarcasm.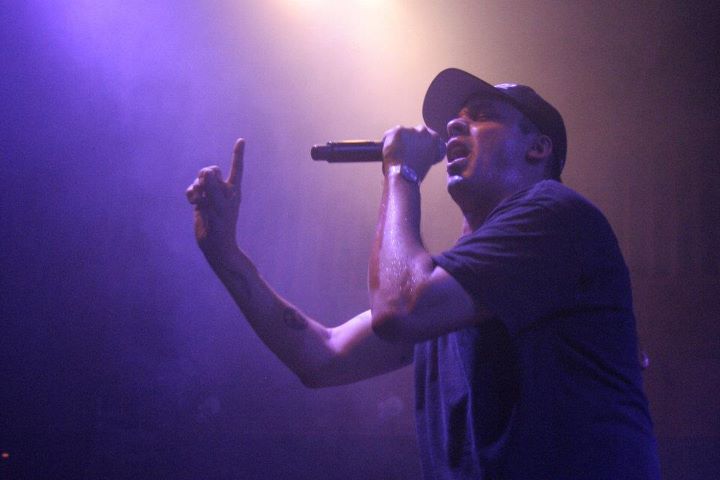 The heat in the building is stifling, even taking into account the capacity crowd, to the point where Slug deadpans, "Which one of y'all broke the air conditioner?" But bizarrely – cuz I'm fucking dying – the majority of the crowd is just feeding off the music, impervious to everything else around them. And I know I said it before, but the performers onstage are vibing just as much, Slug drops the deadpan act several times to thank the crowd for their energy and even saying that this is a very special night. (The only other time the mask drops is during "Last To Say" when he rails against his own lyrics, questioning his blaming the abuse victim for not leaving sooner or when he replaces several key lines of "Guns and Cigarettes" with a caustic blahblahblah.)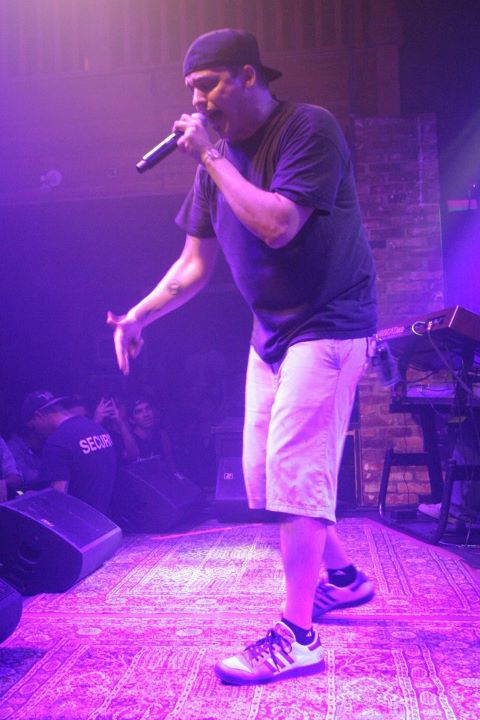 After about an hour-and-a-half the musicians leave the stage, and almost immediately come back for a lengthy encore, which includes a freestyle on an audience topic ("I want to freestyle, Anthony, is that okay" Slug asks his partner in crime) – and right before the last song Slug chucks his baseball cap into the crowd and says, "You know the best thing about encores, you can do whatever the fuck you want," and then speeds into the wistful "Yesterday" from When Life Gives You Lemons… Beautiful.
The evening ends the only way it possibly could, with the last piano chords of "Yesterday" echoing through the hall, getting me a lil' choked up, and a plastered bro behind me screaming earnestly right in my ear "I LOVE HIP HOP!" Over and over. And, y'know, that's kinda beautiful in its own way.
Rhymesayers: http://rhymesayers.com ◼
---