Quintron and Miss Pussycat
with The 2416
Nobby's, St. Augustine, FL • February 7, 2012
Matthew Moyer
Mr. Quintron is an American institution, a testament to all that is great in New Orleans music AND the most wigged out fringes of the avant-garde. Over a series of totally individual albums over the last fifteen years, Quintron has honed a stage act that channels and refracts Professor Longhair, Iggy and the Stooges, James Chance, and Jimmy Smith into a blinding wall of light and sound. Meanwhile, he's like a mad scientist in his Spellcaster Lodge lab, inventing new musical innovations like the Dream Machine lookalike Drum Buddy drum machine and a house that is actually a musical instrument. Alongside soulmate and co-conspirator Miss Pussycat, he's pushed his stage show into new realms of absurdity and delight; the puppet shows they copresent are as much Jim Henson's Muppets on a shoestring budget as they are a living nod to Bill Hicks' claim that drugs are, in fact, good for you. Lastly, Quintron reflects the resilient spirit of his hometown New Orleans; even though he was flooded out during Katrina, he emerged stronger and stranger than ever, and goddamn it feels good.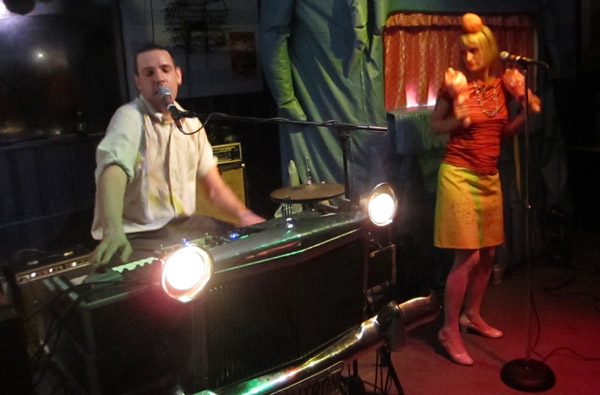 First up, though, are Jacksonville's garage-punk howlers The 2416. At the start of their own inaugural Florida-mini tour, the trio of Trenton Tarpits, St. Andrew, and Terry Davis Jr. are understandably beside themselves with excitement over sharing the stage with the mighty Quintron. The 2416 have narrowed/refined their sound over the past year into a serrated roar influenced by Motorhead and The Dwarves; their set is feral and messy and lightning-quick, like a windstorm blowing through the club. The drummer stands up when he plays à la Mo Tucker, so you know the music is quality. They collapse into utter chaos at the end; beer flying everywhere, band members tossing instruments aside and rolling around on the ground screaming. Glorious.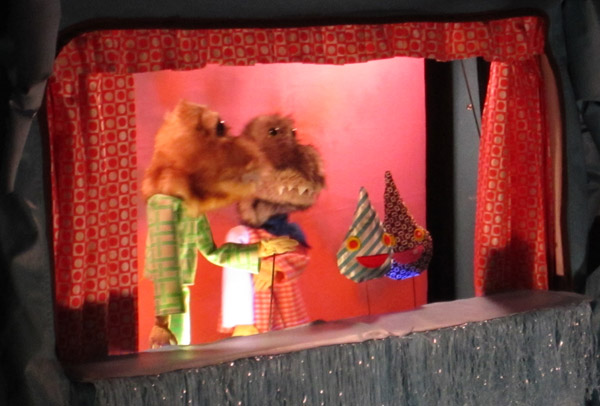 Finally, otherworldy music emanates from Miss Pussycat's Pee Wee's Playhouse-esque puppet stage, a sure sign that the evening is about to begin in earnest. Miss Pussycat presents a deeply surreal and oddly touching tale of a dragon and talking droplets of water – the puppets are charmingly homemade and I love the heavily treated voice effects, which are totally early Chipmunks. The show ends with, as so many of her shows do, a dance party, and hell if the whole stage doesn't come alive (mouth arms and all) to join in the fun.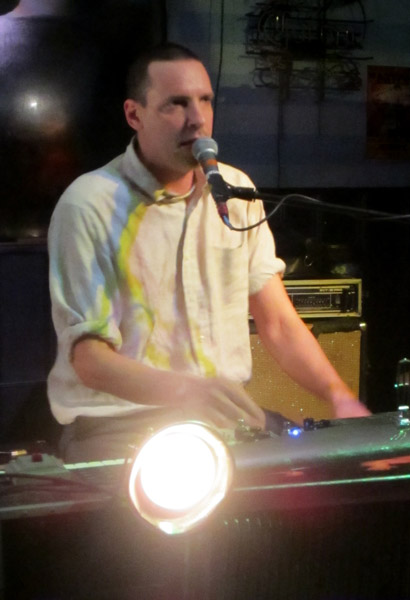 Then the man (earlier sporting a cowboy hat because, well, we're in the South) takes his seat behind an organ that's kitted out with, honest to god, the modified chassis of a vintage roadster– headlights gleam from an auto grille – with his faithful, gleaming drum buddy to his immediate right and Miss Pussycat, maracas in hand, to his left. And then it begins! A glorious, soulful, ragged, punky, hoodoo roar. Two-fisted organ lines executed with total finesse and Liberace-destroying showmanship, underlying two gloriously untutored voices howling into the night. As much vaudeville as Max's Kansas City. It's adrenalin dance music that goes straight to your skull. The Drum Buddy demo is, as always, stunning, this time with some subtle hip-hop undertones. And I should point out that a mystery woman in a black-and-white outfit (split down the middle, Two-Face style) joins in on maracas for the last half of the set.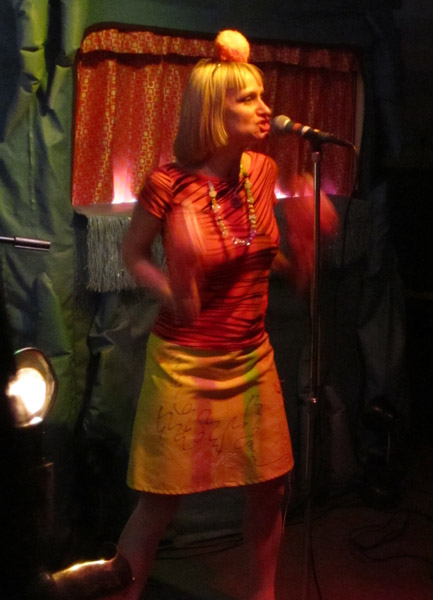 And when they end the night with Quintron turning one of the headlights on his organ over to yours truly and saying, "We dedicate the next song…. to this guy" and launching into an utterly demented reading of "Place Unknown," well, all pretense of journalistic integrity goes flying out a series of ever-bigger windows. This is the music that gets you through the day. And the night.
Quintron: http://www.quintronandmisspussycat.com ◼
---