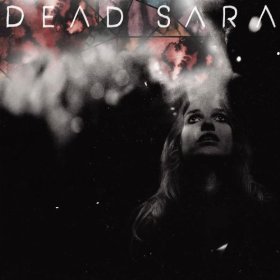 Dead Sara
Pocket Kid / Fontana Universal
I won't go so far as to say that Dead Sara sounds like Rage Against the Machine with a female vocalist, because there's no rap to found on their self-titled debut album, BUT listening to "Weatherman," the smash your head against your neighbor's high volume screamer, makes it near impossible to imagine anything but this comparison.
Singer Emily Armstrong packs a muscular scream that lies between Courtney Love and Melissa Etheridge, and when she, guitarist Siouxsie Medley, bassist Chris Null, and drummer Sean Friday turn up the angry energy, they drag their band through the muds of what we used to call alternative metal. "Monumental Holiday" and "Lemon Scent" are another pair of children birthed from Rage Against the Machine or maybe Audioslave. These three tracks, along with the more pop and melodic "Whispers & Ashes" and "We Are What You Say," open the curtain on a young band taking up the reins of XX-chromosome-led Rock 'n' Roll, with capitol R's. Joan Jett would be proud… Joan Jett should take them out on tour.
When the band backs off and busts out the power ballads, like on "Dear Love," "Face to Face," and "Sorry for It All," Armstrong's vocals reach for the whiskey-soaked soul of Janis Joplin or Grace Slick. She doesn't quite nail it, but it's an impressive effort and hints at future success – once she stops trying to mimic established singers and finds the power within her own voice.
They've got pop sensibilities, but it's when Dead Sara thrashes that the band most excites.
Dead Sara: http://www.deadsara.com
---