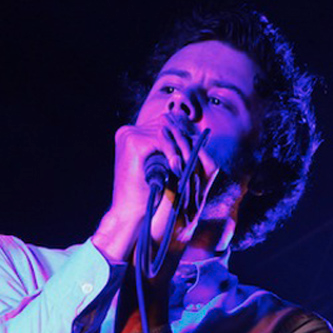 Passion Pit
with Wild Belle and Youngblood Hawke
House of Blues, Orlando, Florida • October 22, 2012
Anna Allred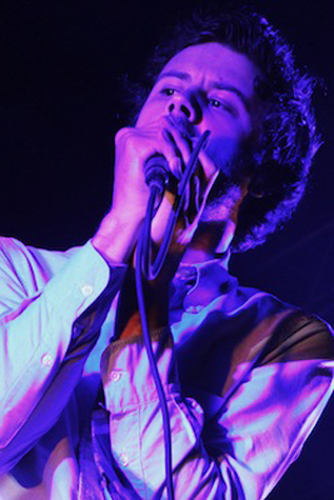 There's something about Michael Angelakos that can really get a crowd going. For all the screaming teenage girls at Passion Pit's concert at the Orlando House of Blues it may simply be the singer's dashing good looks, but the rest of the crowd seemed genuinely impressed by the band's actual talent. Before the show started many seemed unenthusiastic about the night – there were clearly a few boyfriends dragged along for the ride – but as the band continued to play, the crowd got rowdier and livelier, until nearly everyone was bouncing along to the beats of such hits as "Sleepyhead" and "Little Secrets."
Passion Pit was supported by two very fitting opening acts. The first was Wild Belle, a brother-sister duo whose pop beats and baritone sax solos had the crowd a bit confused at first. The cheery vocals of Natalie Bergman ended up pairing beautifully with her brother's eccentric rhythms to get the crowd warmed up for a night of fresh, thick beats and cheery melodies. Youngblood Hawke, a fresh-faced alternative pop group from Los Angeles, followed Wild Belle and moved the crowd with its cheery, earnest sound. Everyone casually enjoyed the West Coast vibe until "We Come Running," Youngblood Hawke's hit that led to riotous yells and enthusiastic dancing.
Passion Pit finally made their way to the stage and opened with their hit single from Gossamer, "Take a Walk," which had just about everyone going crazy. This, along with the countless cans of PBR they had downed, seemed to loosen most of the crowd up enough to sing along and bounce to the catchy rhythms Passion Pit is known for. This led into a long and rather typical night of the same old song and dance the concertgoers might have expected, though that seemed to be just what they wanted.
The night came to a roaring close with "Sleepyhead," a hit from the band's debut album Manners, which the crowd clearly loved. It left us covered in streamers and sweat, still screaming and wanting more. Passion Pit couldn't disappoint, so they returned for a two-song encore and finished the night off with "Little Secrets," which the crowd received joyfully, going home with warm memories of the night and hope for more good things to come from Passion Pit.
Passion Pit: http://passionpitmusic.com ◼
---