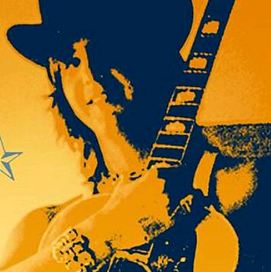 Calling Me Home
by Bob Kealing
University Press of Florida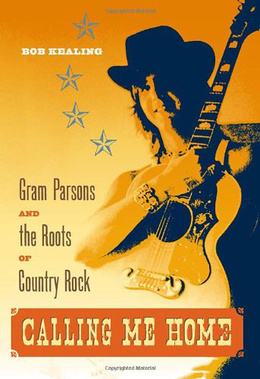 To begin to understand how Ingram Cecil Conner III became Gram Parsons and revolutionized popular culture in his brief career, you must start at the beginning. Born in Waycross, Georgia and then raised in Florida, Parsons' only true interest in life was music. His immersion in the Florida garage band scene – the same one that formed artists such as Tom Petty, David Crosby, and Gram's early bandmate, Jim Stafford – was key. Bob Kealing has unearthed vivid memories and recollections of this time and place in American culture, and in doing so has added a vital and previously unseen facet of the Parsons saga.
Gram found country music, particularly the harmonies of the Louvin Brothers, at an early age. The simple, but not simplistic, songs of faith, love, and loss seemed to be a guidepost throughout his life. While the rest of the the beginning players in the Florida scene gravitated to performing Beatles and Stones covers, Gram found the folk and country style more to his liking, and the rest, as they say, is history. He attended Harvard in 1965 (one thinks his interest in higher education was simply a means to continue getting his trust fund payments) and he didn't seem to have made his mark in the classroom, but his songwriting and performing became stronger while there. Kealing has unearthed stellar images of Gram taken by Ted Polumbaum of this period, and in nearly every image Gram is cradling his guitar, seeming at peace with the world.
By 1966 Gram would leave Harvard, traveling to Los Angeles and releasing his first album, Safe At Home, with the unlikely group name of the International Submarine Band, and from there his life was set. After that it was a short tenure in The Byrds, who, under Gram's musical vision made one of their most beloved albums, Sweetheart Of The Rodeo, in 1968. After playing the Grand Old Opry, and earning the condemnation of the old school Nashville clique for daring to play a different song that what they had rehearsed, it was off to Europe where Gram both split from The Byrds and began hanging out with Keith Richards and the Stones. By this time Parson's alcohol and drug problems began to weigh heavily on his health, leading to his death by overdose in California's Joshua Tree Inn and the bizarre torching of his remains by Phil Kaufman.
But the aura around Gram Parsons isn't because he burned out at such a young age, but rather the genius he left us within his music. Be it his song for his mother, "Brass Buttons," the haunting "Hickory Wind," or the amazing harmonies of "Hearts on Fire" and "Love Hurts" with Emmylou Harris, the legacy of Gram Parsons began in those hot Florida nights playing folk music, and Kealing has documented this time well. Despite his personal flaws, Gram Parsons looms larger now than in his troubled, too short life. His songs have become a part of us, both comforting and enriching, and his influence can hardly be overstated. Calling Me Home is an essential piece of the story, and for fans such as me, a invaluable resource. Bob Kealing deserves praise for his work in service to such a great, yet tragic hero.
University Press of Florida: http://upf.com
---