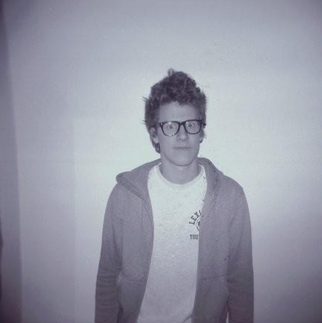 E-603
Remixes Vol. 1
I suppose it would be proper to listen to the original material before commenting on the remixes, but that's too much like the old English Lit "compare and contrast" assignment where you have to read Shakespeare, Moliere, and Sinclair before you put pen to paper. Instead, I'll charge right in to the happy, pop-infused joy of a remixed "The Seaweed Song" from Passion Pit. There's a bubbly electro-pop flavor to this almost-sad love song, the sort of sound that makes you think about a couple on a first date, but the reality is last Friday was their LAST date. Robyn's "Dancing On My Own" gets a similar treatment, "I'm in the corner watching you kiss her" is the lyric, and the defense mechanism is more dancing, hoping exhaustion will overcome the urge to bury yourself in alcohol or designer powder when love turns to disinterest.
Next up is Two Door Cinema Club's "What You Know." Mr. 603 puts this cut up against a stiffer breakbeat backdrop, there a heavy harmonic with occasional small but effective drops, and while it's a bit fast for most dancing, it offers the intellectual view of the post-disco world of the 21st century. A slower, nearly plodding opening with cleanly inserted distortion introduces Miguel's "Sure Thing." Its roots are in hip-hop, but someone clipped them leaving the music to get its nutrients from the mix board and not the street. Trey Songz "Say Aah" is just as street smart and booty wise, and it confuses spending a ton of Franklins on shitty champagne with actual class, but we can forgive this track for its phat coolness and plutonium heavy beats. "Wide Eye" from Local Native doesn't have the classic hip hop line but takes a more radical approach, a whisper of dubstep slides into the rhythm section, shredding the guitar and making the big, self-important rhythm statements and AutoTune gymnastics that push us to say: "Yeah, okay, I don't know how to move to this cut. Toss me a bone I can boogie with."
By Pepper Rabbit's "Murder Room" I've abandoned any hope for the dance aesthetic and decided to just groove to the acoustic fireworks. By now E-603 has taken remix to the same place the Hard Beboppers took Dixieland: you have to intellectualize to a point where the fun isn't in tapping your toes or shaking your booty, it's in getting your brain cells to do Marine-style push ups to the broken beats of over-intellectualized remixing. Maybe we can come back to where we started from with Ellie Goulding and the remix of her "Lights," which returns to the basics this collection began with. Last track takes classic hip hop and mixes in a dose of synth-based strings; Birdman's "Money to Blow" is the dissolute dead-end story of a player who made it but is now confused about what to do with his ill-gotten gains. I don't expect this guy to buy muni bonds and offshore tax shelters, but I hate to see him shoot it all away on a single night of blow and booze. Under Mr. 603's tuning, it's still a desolate paean to ill-afforded excess, but if you step back, the mix overtakes the lyric, and you think, "this is just an abstract painting, not a reflection of a brutally truthful reality." Take the collection for what it's worth.
E-603: http://e-603.com
---