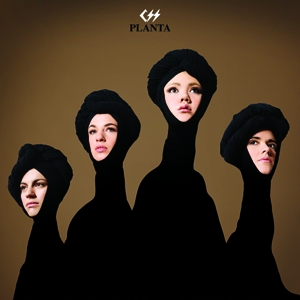 CSS
Planta
SQE Music
How should CSS be ingested? In small doses, it seems. Snack pack selections of their fourth album, Planta, yield high caloric sugar highs, but trying to gobble down the entire record in one sitting proves to be an indulgence I can't quite stomach.
"Dynamite," even with it's strange smoker's cough sound effect, rolls out like a dance remix of The Strokes' "Juicebox" (which, itself, sounded like Weezer's "Hash Pipe" on speed), and alongside the dubstep Tim Armstrong (Rancid, Operation Ivy) collaboration, "Hangover," is the most playable track on here. "The Hangout," a sweetly '80s dance ballad that dabbles further in the world of dub, is CSS stripped down and dials down the child-like tones of singer Lovefoxxx – which is a blessing because her vocals can grate on their nerves after a while.
This record marks both the departure of guitarist/producer/songwriter Adriano Cintra, and the presence of TV on the Radio's Dave Sitek as producer. Sitek has worked recently with Yeah Yeah Yeahs and Santigold, and shades of those two acts can be heard seeping in, particularly on kick off dance club jam "Honey." When those influences are apparent, the songs really POP, but those moments are too few arnd far between.
CSS: http://csssuxxx.com
---