Between the Buried and Me
with The Contortionist, The Faceless and The Safety Fire
Plaza Live • Orlando, FL • September 17, 2013
Christopher Long
It was a proverbial Progapalooza – a national touring collective featuring some of the most preeminent names on today's metal scene. And although the show wasn't to commence until 7:30 pm, a procession of black tees, pierced septa, and stretched lobes had begun to line up around Orlando's Plaza Live by 6:00.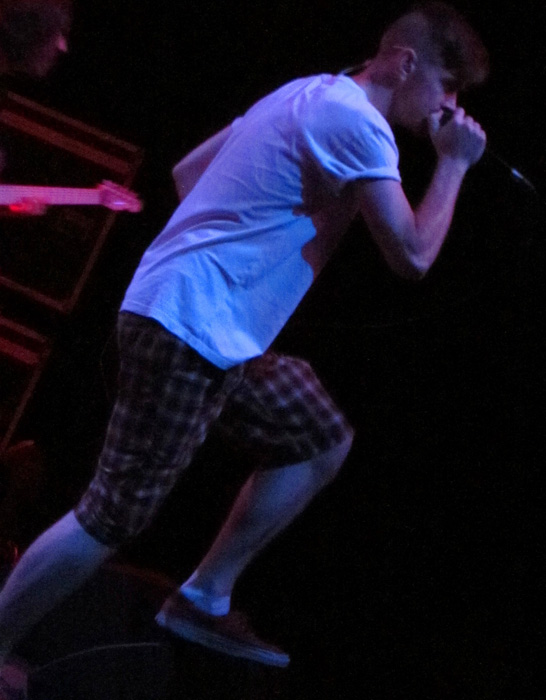 London's prog poster boys The Safety Fire opened the show with an animated, high-energy set that relied almost exclusively on choice cuts from the band's newly-released record, Mouth of Swords. Frontman Sean McWeeney was charismatic and charming throughout TSF's thirty-minute set, apprising the crowd that this was only the group's second visit to Orlando and that they looked forward to returning soon. Along with bassist Lori Peri, drummer Calvin Smith, and guitarists Derya "Dez" Nagle and Joaquin Ardiles, McWeeney (man, it's so hard to print that name without giggling) led the charge, delighting diehards with such fan faves as "Yellowism," "Old Souls," "Glass Crush," "Huge Hammers," and "Red Hatchet." In short, The Safety Fire proved to be a unified, monstrous force – perhaps the highlight of the evening.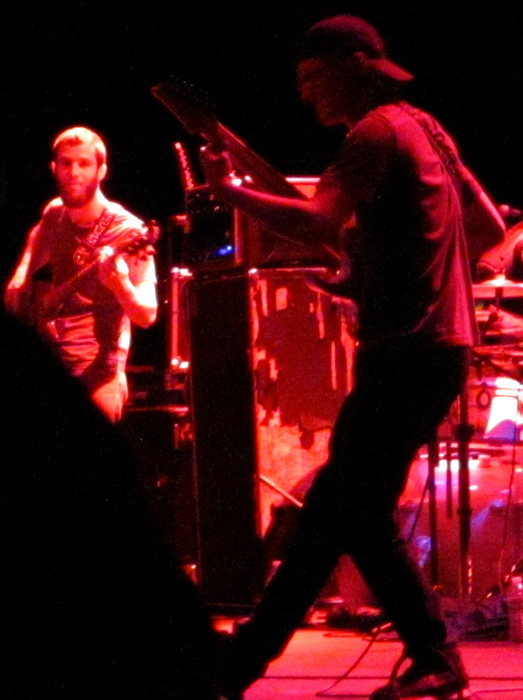 After only a fifteen-minute backline switch, The Contortionist stormed the stage at 8:15. On the heels of its 2012 sophomore release Intrinsic, the Indiana-based combo has become a Van Halen-like revolving door for lead vocalists over the years, and current frontman Mike Lessar joined guitarist Robby Baca, bassist Chris Tilley, guitarist Cam Maynard, and drummer Joey Baca in spreading their unique style of "warped time signatures, percussive mathematics and spider-fingered fretwork." But the group's half-hour set was just too darn short for many fans, seemingly finished as quickly as it started. One minute they were on, the next minute they were diving into such recent tunes as "Geocentric Confusion" and "Cortical," and the next minute they were off. But it was a spirited and skilled, raucous set.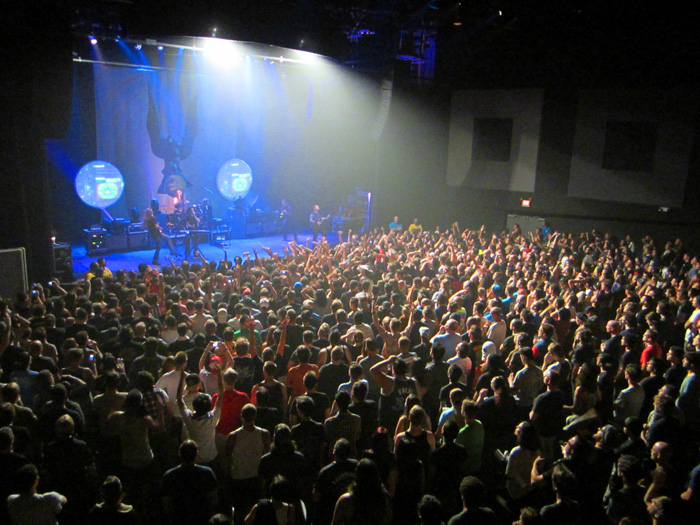 It was an all-star multi-band line-up, to be sure. However, this night belonged to the headliners, Between the Buried and Me. The estimated crowd of 2,000 sounded like 10,000 as the pride of Raleigh, North Carolina kicked off its show precisely at 10 pm. Considerably more melodic than the other acts on the bill, BTBAM could perhaps be described stylistically as "Roundabout-meets-Reign in Blood." Co-founding vocalist/ keyboardist Tommy Rogers and guitarist Paul Waggoner, as well as longtime members guitarist Dustie Warring, bassist Dan Briggs, and drummer Blake Richardson all were in top form as they carved up selections from their latest record, The Parallax II: Future Sequence. Set against the backdrop of a state-of-the-art, Pink Floyd-style visual production, many of the band's songs at times sounded as closely akin to "Shine on You Crazy Diamond" as to any of today's modern metal staples, making for a band and show that remains head and shoulders above the competition.
The Safety Fire • The Contortionist • Between the Buried and Me ◼
---