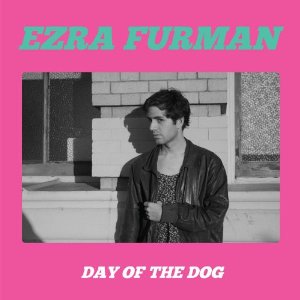 Ezra Furman
Day of the Dog
Bar None Records
You might remember Ezra Furman leading the Harpoons, which released five albums from 2007 to 2012, but if not, Day of the Dog will provide you with a good idea of Furman's unique brand of rock. Opening with "I Wanna Destroy Myself," which I guess is better than "I Wanna Destroy You" from the Soft Boys, in terms of marketing. Sounding a bit like Jonathan Richman and the Modern Lovers, but a bit punkier, Furman and saxophonist Tim Sandusky raise holy hell in a nihilistic sorta way to start the disc.
Next up is "Tell 'Em All to Go to Hell" (see a pattern here?), with Furman's strangled yarp of a vocal sounding absolutely perfect, in a New York/ Lou Reed manner. Ezra Furman uses the pop format of the Brill Building/ Phil Spector school to frame his work, lots of stark piano and wailing sax, but updated to fit our times.
Furman gives us a handy index to the record in the liner notes, with the songs categorized into topics such as "Blood," "Love," "Pain," "Greil Marcus" (huh?), "Psalm 82," and more, but really, you don't need Cliffs Notes to enjoy Day of the Dog. From snotty punk dramas ("And Maybe God Is a Train") to "Been So Strange," which would be a natural song for Springsteen to cover, Ezra Furman hits a fine balance between between the early punks, like Richman and Jim Carroll, and their heroes, such as Lou Reed and the VU. Nice!
---