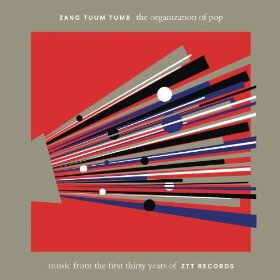 Various artists
The Organization of Pop: Music From the First Thirty Years of ZTT Records
ZTT Records
Time capsule time! Set your flux capacitor for the heart of the Reagan era, and let's visit this astonishingly eclectic collection of hits and should-have-been hits from ZTT, Trevor Horn's famed music factory. Here you'll find more than a few famous artists, some complete with their actual hits (Grace Jones' "Slave to the Music," Frankie Goes to Hollywood's "Relax," "Two Tribes"). Then there's a bunch of never-heard-ofs (The Frames' "Star Star," Adamski's Thing's "Piccadilly Circus"), and some genuine surprises, which would be THE Tom Jones wailing like James Brown and even a Shane McGowan track. Each track is a winner and it's hard to classify them without just making lists, so I'll point out highlights.
The '80s were the nursery of the remix days. At first there were AM and FM cuts of different lengths, then Radio and Club versions of dancing disco, and finally electronics gave producers, such as Horn, more good music mix ideas. At this point collectors were overwhelmed; how many copies of Frankie Goes to Hollywood's "Relax" do you need? In my case it was about four, but then I'm a bit of a hoarder. Here we get the "New York" remix; no matter how you slice this tune, it still has one of the best bass lines ever recorded. ACT's "Snobbery and Decay" slides into the rhythm of heavy post-disco dance music mixed with samples of Kander Ebb's "Cabaret." It's a paean to trickle-down economics and that big party at the end of the century. While rather long at ten minutes, you can close your eyes and feel the disco biscuits and capital gains kicking in.
Art of Noise gets three of its squeaky tracks in the mix. "Beat Box" is their most accessible. They also teamed up with early rapper Rakim on "Metaforce," which begins as a slow piano interlude, and then strings swell and there's a gradual build into a romantic melody with some effective rap. Nasty Rox Inc. takes a much rougher and street-oriented angle on "Escape From New York" complete with gunfire and black frustration with the system. Not everything here is urban / dance-oriented. Lee Griffiths calms us down with "Sweet Baby James" and Shane MacGowan teams up with Sinead O'Connor in a sweet love ballad, "Haunted." Weird that all these styles flow into a perfect storm of music if you track this collection in order.
808 States replicates a mid-career Pet Shop Boys sound, but with added bird calls and a lonely jazz saxophone. I give band points to Das Psycho Rangers with their "Homage to the Blessed," and "The Framed" gives us a soul-wrenching broken-heart rocker tune. I can go on and on, but this collection lumps together almost every innovative sound style from the decade where the baby boomers all grew up and got jobs, but still snuck out to go dancing. I'd almost go so far as to say there are no bad cuts here. I recommend this for commuting or backing up a small gathering of friends – friends of a certain age, of course.
---