Rudimental
Music Hall of Williamsburg • November 6, 2013
May Terry
I'm terribly biased about where to see shows in New York City – Brooklyn is it. And it's only in the neighborhood around the Music Hall of Williamsburg where can you have a scrumptuously affordable meal and short walk to the riverside to take in the Manhattan without getting hounded by a swarm of annoying tourists or afraid of being the latest knockout game victim. So, I can't imagine a better place to enjoy the UK drum and bass band, Rudimental.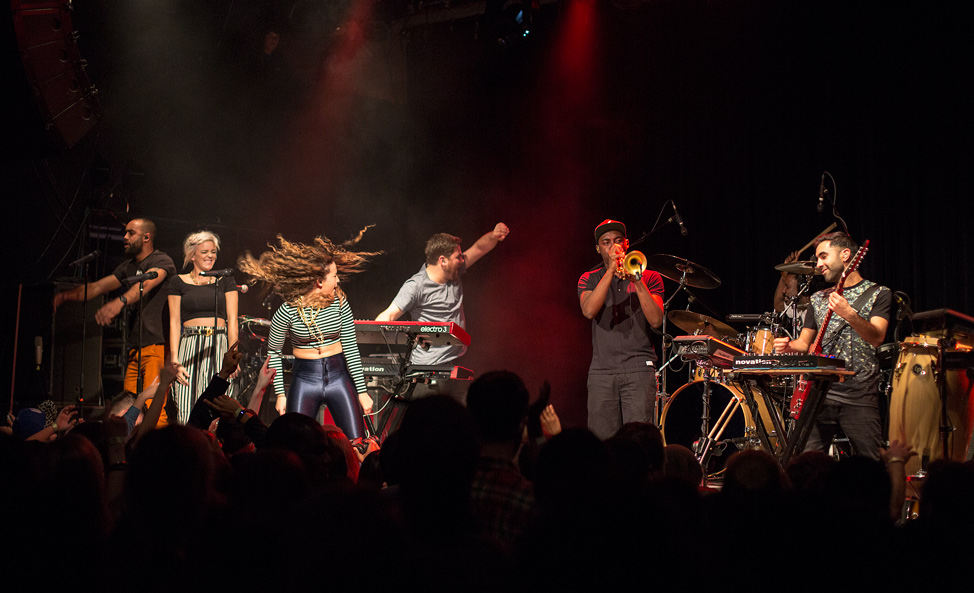 Currently on tour to promote their album, Home, Rudimental at their core, are the 4 guys who generally meld in the background – Piers Agget, Kesi Dryden, Amir Amor, and DJ Locksmith. Generally drum and bass, the majority of their songs, peppered with titles that include "featuring [insert singer name here]", invite well known guest vocalists to record the songs in studio. And we're talking UK musical heavyweights like John Newman and Emeli Sandé. With that, Rudimental has no band frontman. Given the countless number of self-absorbed singers we have in dance music today, listening to a group of almost nameless but amazingly talented performers is incredibly refreshing for me.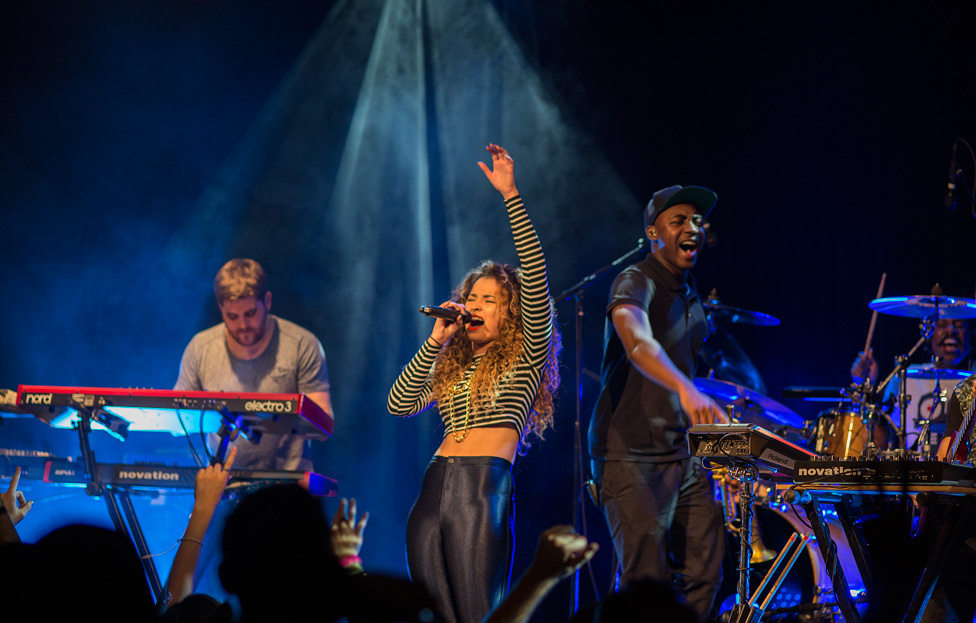 With the exception of Ella Eyre, the vocalists that night were not those who made the original recordings. But don't let that get you down if you wanted to see them live. Yes, I really enjoyed Ella Eyre – a fireball vocalist with an incinerating soulful voice who sang "Waiting All Night" even better than the recorded version. And while it would have been great to see Emeli Sandé sing "Free," big props to Anne Marie who held her ground with lyrical emotion that I would buy her version as a single. Like seeing a national tour of a Broadway musical, I found that a Rudimental show is all about the musical performance – infectious breakbeats, a smattering of organic music with great guitar, drum, and trumpet solos, and phenomenal voices to keep the crowd pumping with dance and positivity.
So when I saw everyone make a cupped hands heart shape sign during "Feel the Love" the band's symbol of solidarity shown at various Rudimental shows, which eerily seemed like the District 12 hand sign scene from The Hunger Games, I also felt like I became part of something greater. Adding to it was the venue's great lighting, acoustics, and relatively small size of the venue – perfect for the 500 or so people there to feel a collectively engaged.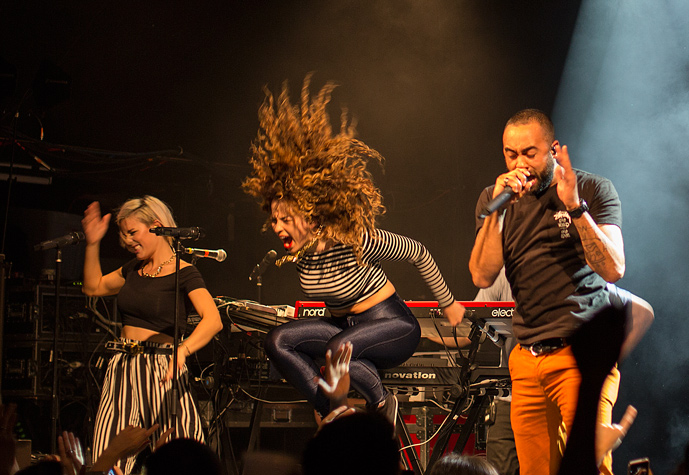 Rudimental delivered a fantastic show that night. If you catch them on tour, get ready to dance yourself into a frenzy and love every minute of it. In the UK, they pack thousands, so catch them while you can in these smaller venues.
Rudimental: http://www.rudimental.co.uk/;
---