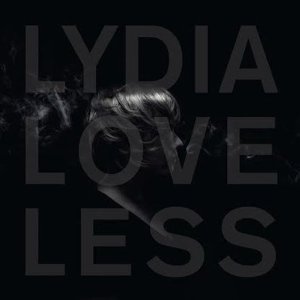 Lydia Loveless
Somewhere Else
Bloodshot Records
This is one of those rare albums that you wanna grab people on the street shouting "Listen to this damn thing!" Lydia Loveless looks like she's still in high school, but lawd, she ain't no naïve young thing; (a quick spin of "Head" will rid you of that notion!). On Somewhere Else, her second full-length, Loveless can't decide if she rather be twanging on the Grand Old Opry or banging heads at CBGBs- and the tension between the two makes for compelling listening.
Opening with the driving "Really Wanna See You", she bares her soul to a past lover, with plaintive vocals over chiming guitars that have a crunch not heard since the punk days of '79 (HT to guitarist Todd May). Her vocals are confident, desperate and true- a little Loretta Lynn, a little Patti Smith, but in the end, all Loveless. Next up is "Wine Lips", which in lesser hands would end up sappy as hell, but she somehow makes naked longing sound so appealing. She slows down to a southern soul crawl on "Hurts So Bad", and the reduced tempo gives her room to drawl out her heartbreak, stepping on your heart in the process. Exquisite.
Loveless is a romantic – of a sort – finding solace in "Verlaine Shot Rimbaud" and a great cover of Kristy MacColl's "They Don't Know" (in all its power pop glory), but demure she ain't. Whether imploring her lover to not stop giving her "Head", or crying jags brought on by cocaine, she's a pistol. Somewhere Else is going to become indispensable, a true classic in waiting. Lydia Loveless is only 23 years old. Lord help us when she grows up.
---