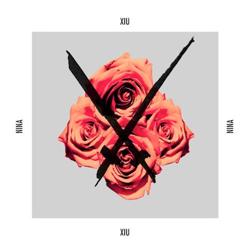 Xiu Xiu
Nina
Graveface
Beautiful deconstructions of a beautiful deconstructionist. One chameleon almost out shapeshifts another. All that remains consistent is the tone and timbre of Simone's voice, reflected in the defiant, fight-or-flight despair of Jamie Stewart.
Nina Simone is an audacious undertaking, usually one only left to (weirdly) tone-deaf Starbucks jazz artists – hell, a coked-up David Bowie even bailed after one foray into Simone's work – but the shadowy Xiu Xiu undertake a full album of the jazz titan's best work. "Don't Smoke In Bed," "Wild Is The Wind," "You'd Be So Nice," all tackled and petulantly reshaped into liquid pools of hurt, amorphous fragmented sonics suddenly joined seamlessly with a single line of a Simone lyric. There is a definite and oh so appropriate lineage here.
The electro Xiu Xiu of "Fabulous Muscles" seems so far away now; this is an altogether more torchy, elegant affair. Saxophones, guitars, piano, drums, ancient electronics all clash, swirl, and shriek around the bare bones of Simone's compositions – held together by Stewart's intimate vocal tremor, like he's whispering in your ear, the voice inside your head, your diary talking back to you. Think the Art Ensemble Of Chicago backing Ian Curtis and Brigitte Fontaine. There's a telepathic, sensitive interplay amongst the backing musicians.
Highlights are legion: The tortured creep and stagger of "Don't Explain", impossibly gorgeous when Stewart shhhhh's into the mic accompanied only by crystal guitar strums and a metallic percussion heartbeat. "Wild Is The Wind" is almost TOO vaporous to believe, appropriately. Even when the saxes go on a rampage, they're so far recessed into the background it's like auditory muscle memory. The sass, strut and skronk of "See Line Woman"… I love the call and response with the horns and the skittery gallop of the drums. The lingering noir menace of "The Other Woman."
And, finally, a deep respectful bow to Savannah, Georgia's Graveface Records for being brave enough to release this and savvy enough to make it a handsome, worthwhile physical artifact.
Graveface Records: http://www.graveface.com/
---