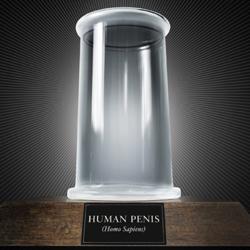 The Final Member
directed by Jonah Bekhor and Zack Math
starring Sigdur "Siggi" Hjartarson, Pall Arason, and Tom Mitchell
A Phallological Production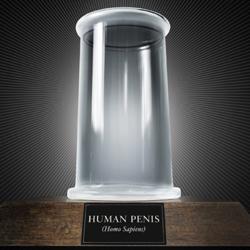 In 1974, Siddur "Siggi" Hjartarson began collecting preserved animal penises as a joke. But over the years the Icelandic Phallological Museum in ReykjavÃk became the most extensive collection of preserved male members from all types of creatures. It's not a big place; it looks like a small road side chapel with clapboard sides and nice front porch. But inside is a weirdness you might only find in the Mütter Museum or a roadside tourist ding on a remote rural highway. Mr. Hjartarson runs the operation by himself, preserving and documenting and getting amazing support from his long-suffering wife. The place draws a steady stream of tourists to this volcanic land, and the local Tourism Office thinks is wonderful.
So do I. The collection is impressive not only in its boldness but its depth: examples from the teeny hamster to the mighty sperm whale fill jars of formaldehyde. But one sample is still missing – a human wang, and acquiring this item is Mr. Hjartarson's dream. It's a realistic dream; he has two volunteers waiting to get in. On one hand is the local hero Pall Arason, he's documented intercourse with nearly 300 women. At 95 his specimen is in danger of shrinking to less than the "Legal 5 Inches" Hjartarson demands. In the other corner is American Tom Mitchell and his best buddy "Elmo". It's an impressive specimen, and he's had it tattooed with the stars and stripes just to show those Icelanders American schlongs are the biggest and best. The kicker? He willing to have it removed while he's still alive, just to beat out Arason. Yes, Virginia, this man has Issues.
With a slight odd-feeling start, this potentially one gag documentary gradually turns surreal as we learn and see more of Arason and Mitchell's privates than one might hope. Arason is happy to still be alive and while he's not adding notches anymore he still seems willing to try. Mitchell is more obsessed; he annoys Hjartarson with ideas on the display and plans for touring it in the off season. This is a man who prefers emasculation to obscurity. Some footage is painful to watch – a young man botches a plaster cast job on Arason, and we see not only Mitchell's tattoo session, but the interview with the psychologist who has to clear him for the operation. At first he seems a showoff, but as we slide down the path of most resistance you begin to question his sanity. There is a winner in this race to the display case, but it's not as important as knowing that if you really, truly want to, you can jump on a plane and see a man's pickled privates. Airfare starts at $1,500 round trip, and book early to avoid the rush.
This film is part of the 2014 Florida Film Festival running April 4 to 14 in Orlando Fl. Details, screening locations and times may be found at www.floridafilmfestival.com
---