The Baseball Project
Live @ Drews, Ringwood, NJ • 7/19/14
May Terry
There is absolutely no curveball being thrown in saying that The Baseball Project lives up to their name. Band members Scott McCaughey, Mike Mills, Steve Wynn, and Linda Pitmon are certifiably die-hard baseball fans. At bat and on the road to promote their latest and aptly named third album, 3rd, the streak of tunes about America's favorite past-time continues. Every song is about the game – playing the game, getting to the game, collectibles on the game, and most notably, the legendary and notorious heroes of the game.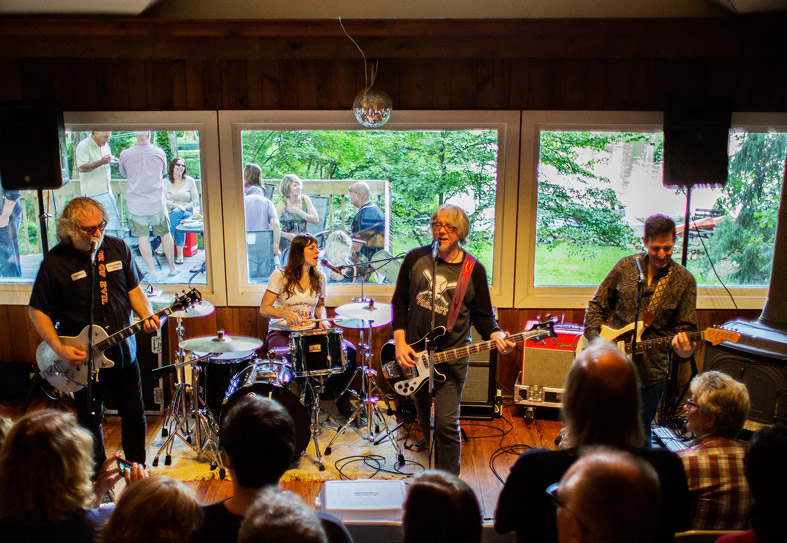 While I would have loved to hear these guys at a tailgate party outside of Citi Field, the venue for this event was rather special because it was a living room concert. Sure, there are many small venues that are pretty intimate – NPR's "Live at the World Café" and the even smaller "Tiny Desk" performances that available online. However, those events are usually by special admission only. You can buy tickets to see bands at "Live @ Drew's," even if it sells out fast since they probably max out at anywhere from 65 to 100 in capacity (or as much as you can cram in Drew's living room and up the stairs to his second floor. This was indeed a musical sanctuary in a small rather unassuming sylvan home in New Jersey right by Ringwood State Park. And it was by far the most unique, uplifting, communal, and amazingly intimate time I've ever had covering music events to date. The show started early, shortly after 6, with a first set played for about 50 minutes before they took a 20 minute break to chill out on Drew's lakeside deck to have some snacks and a beer like we were all at some house party. And incredibly, no one really asked them about their past bands in this time. It was all about how their favorite baseball teams were faring at this point in the season.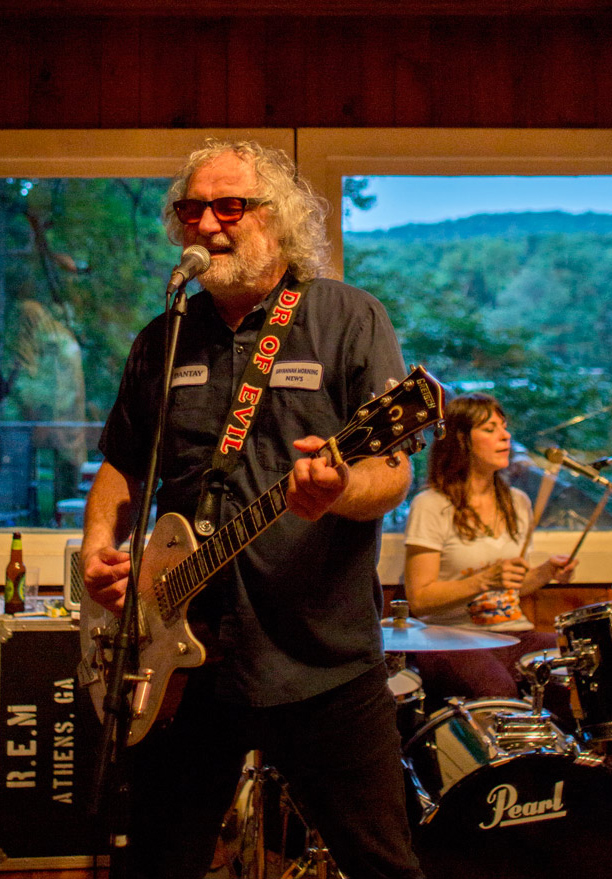 For those new to The Baseball Project, the primary attraction is to see past members of pioneering bands in their hey-day when alternative rock ruled the airwaves – R.E.M., the Minus 5, and Dream Syndicate to name a few. However, after 6 years and three albums, the Baseball Project has now built their own cult of fans who made the long journey by car since there's no easy way to get there by mass transit. They showed up with their favorite team jerseys exchanging stories of how many times they've seen this band. And what a treat it was for them, or for any baseball lover at that. Mike and Scott provided introductory remarks about the songs they were about to sing and in some cases, carried on full blown conversations about the state of the game with the audience in between songs "onstage" (or rather, just some space by the windows). There were tributes to baseball icons like Willie Mays, Ted Williams, Satchel Page, and Babe Ruth, and those more notoriously known for controversy, or even blunder like Pete Rose and the "I-lost-the-86-World-Series-to-the-NY-Mets-after-I-let-the-ball-roll-through-my-legs-on-the-last-out-of-game-6" guy, Bill Buckner. Their songs were amusingly clever and in multiple musical styles like the hard-driving rock songs like "They Are the Oakland A's," the peppy bluegrass ballad, "The Baseball Card Song," and the "70's soft-rock influenced "Extra Inning of Love." Some songs like "13" were more in the spirit of R.E.M and others are just blatant in their references to the Athens band in songs like "The Yankee Flipper." Nevertheless, to appease some fans, The Baseball Project played R.E.M.'s "Don't Go Back to Rockville" in the encore, to everyone's enjoyment. Drummer, Linda Pitmon remarked, "This was the best fun I've had playing… .in a house!" I couldn't agree more.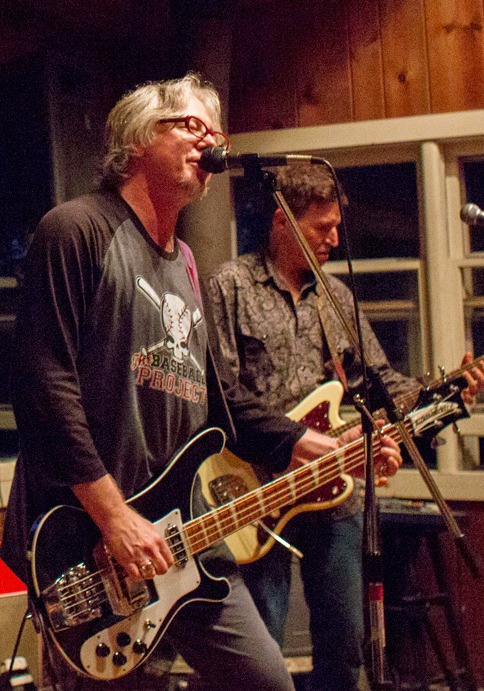 The entire concert from first guitar chord to last cymbal crash went on for a little over 3 hours. And I think they only stopped because there was a residential noise ordinance in effect. Afterwards, everyone again went out on the deck and the grass area by the lake to have more beer. And did I mention that the beer and food was all pot-luck brought in by Drew's regulars and fans that knew about openly generous experience of the place and its visitors? Drew simply accepted any donations from anyone that didn't bring anything if they felt inclined to do so.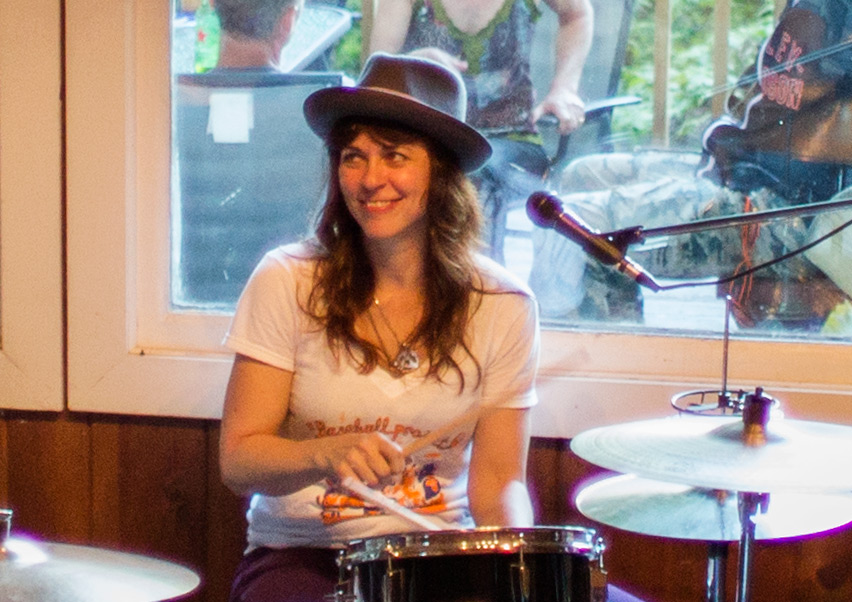 Not everyone will have this experience of the living room concert, but don't let uniqueness of this venue, or even an unfamiliarity with baseball, stop you from checking this really fun band. Their musical set radiates pure enjoyment and enthusiasm for the game – and it is infectious. Before you know it, you'll be buying peanuts and cracker jacks as you sing "three strikes you're out at the old ball game."
The Baseball Project: http://thebaseballproject.net/ ◼
---