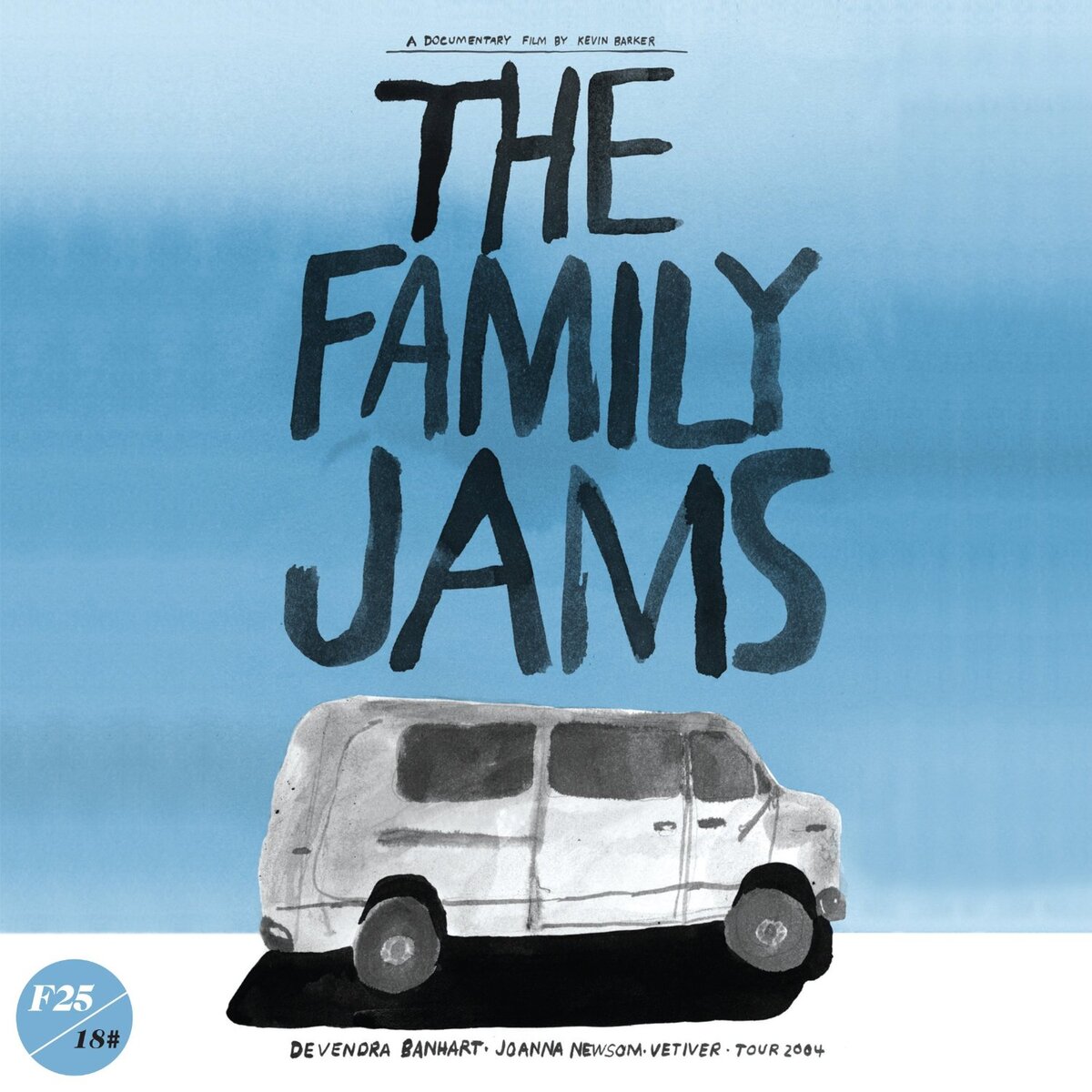 Family Jams featuring Devendra Banhart, Joanna Newsom, Vetiver,
directed by Kevin Barker
starring Andy Cabic, Joanna Newsom, Devendra Banhart, Kevin Barker
The East Gable
Music communes: love 'em or hate 'em, they seem to persist even though they still don't have recording contracts. Back in 2004 Kevin Baker (banjo) made a documentary that starts with his 100 year old grandmother's birthday but quickly turns to a topic he loves even more: the band Vetiver. Striking Devendra Banhart is the long haired scrawny guy who rarely wears shirts but can and does pass himself off as Jesus. Jesus plays guitar, while Joanna Newsom plays harp along with Andy Cabic on guitar. When the band plays original compositions, it's a somnolent chamber sound with harp and violin and cellos producing hypnotic melodies. When they jam, its bit rougher, the sound is almost punk slow dance music filled with dissonance, odd time signatures and difficult vocals.
Still, they have their audience and sell out places you have heard of and the under pining of this documentary is a road trip by car and van. (The harp pretty much fills the car). An aura of middle class success surrounds the act, their late model vehicles are in good condition and no break downs occur. And what "band on the road" movie is complete without a late night search for a fan belt or a transmission? They're more than a few "out the window while driving shots" to add a sense of a long drive but really no crises: no crossed romances, no "screwed by the club owner" scenes, no incidents with the police and frankly not much to make you say "gosh darn, this is worth seeing!" I like the cast and would hang out with them but watching them on film is just kind of slow. And grandma? Merely a plot device to introduce the concept of the family we are born to vs the family we choose. The chosen family is always more fun, and I hope the tour keeps on keeping on.
---