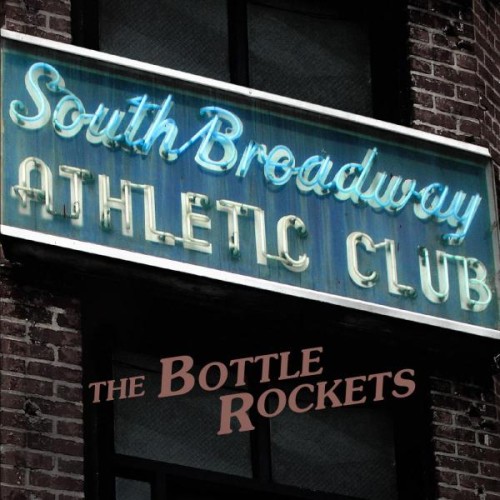 The Bottle Rockets
South Broadway Athletic Club
Bloodshot Records
The Bottle Rockets have given us full-throated rural rock since the early '90s, and on their 12th release, South Broadway Athletic Club they show no signs of slowing down anytime soon. Opening with one of leaders Brian Henneman's best songs "Monday (Everytime I Turn Around"), they take our common complaints, add a hook, and the result is another populist anthem, along the lines of such BR classics as "1000 Dollar Car" or "Welfare Music" (both off of one of the few legitimately great 1990s rock records, Brooklyn Side from 1995). Henneman and the rest of the band- John Horton, guitars, Mark Ortmann on drums and bassist Keith Voegele- seem to be guys you could hoist a beer with at the local bar, only they could get up on the stage in the corner and blow your face off with something like the Drive By Truckers snarl of "Building Chryslers" or the twangy "XOYOU".
Long-time producer Eric "Roscoe" Ambel (guitarist for Joan Jett and the Blackhearts and The Del-Lords) mans the mixing desk again, and the result is a great balance between the rock energy of "Big Lotsa Love" to deliciously goofy "Big Fat Nuthin" and the soulful "Ship It on the Frisco", which sounds like a lost Eddie Hinton track.
The Bottle Rockets have remained true to their roots, their environment and ultimately their fans by consistently producing great songs without all the vagaries of whatever passes for cool at the moment. South Broadway Athletic Club has at its heart a sort of Zen bemusement, non-judgmental, unabashedly rockin' for the little guy. Gotta love 'em for that.
---