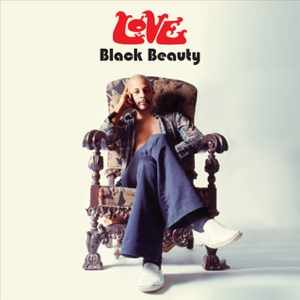 Love
Black Beauty
High Moon
Once the most innovative bands in LA, Arthur Lee's "Love" is now just a historic relic, like a bundle of letters from World War II. His was one of the first integrated bands from a time when the biggest battles of the Civil Rights wars had yet to be fought. There are reissues out there (http://www.ink19.com/issues/october2010/printReviews/foreverChanges.html) of the original vinyl along with and some grainy videos on YouTube but this collection adds new dimensions to his smallish catalog.
Acetates were quickie one-time cuts of musical tracks intended for the producer to make any minor mix tweaks before an album was committed to the pressing plant. It's almost like galley prints of a novel or a press proof for an advertising campaign. The fact these still exist is pretty amazing as is the effort that went into cleaning them up. Sixteen tracks were rescued and the quality is amazingly high given the source materials. Some of theses tracks are pretty wild. On "Young and Able," Lee announces "I got a snake coming out of my body". Bold words indeed. "Can't Find It" pulses with blues power and "Walk Right In" covers an old folk classic made famous by The Roof Top Singers. Yeah, I'm sure you remember them as well… "Beep Beep" has an island feel, and "Stay Away" has the sharp electric edge of late '60s psych rock. The run order of these tracks seems to track their technical quality; the first half dozen are crisp enough for AM airplay but tracks near the end suffer from low dynamic range, poor equalization, and other relatively tolerable faults. You wouldn't be shocked if your grandpa's WW2 letters had ink fade, would you?
Accompanying this collection is a thorough 40 page book filled with pictures, history and personal recollections from various collaborators and friends over the years. Lee's story is typical: a bright kid surrounded by music, he drifts in to playing guitar and eventually starts a band called "The Grass Roots." He has to change the name when he finds another band already recording under that moniker. He has a few fast hits, develops a following and then just sort of fades away. The details are in the book and many other places; consider this your history assignment.
High Moon Records: http:// www.highmoonrecords.com
---