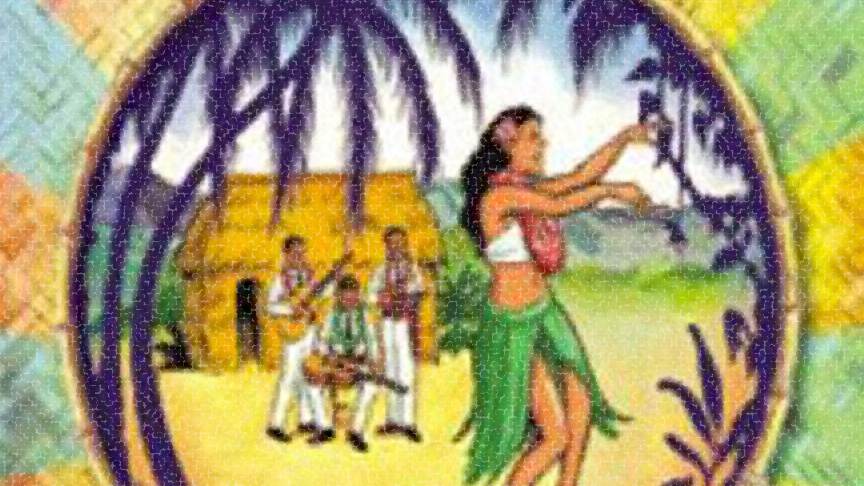 Hawaii!
Hulaland: The Golden Age of Hawaiian Music
Rockbeat
Hawaiian Rainbow/Kumu Hula: Keepers of a Culture
Directed by Robert Mugge
MVD Visual
So, how's the weather? You in a blizzard, a flood or just freezing your hiney off? I've got the cure…Hawaii! Now, before you slather yourself in sunscreen, I'm not flying you over to the Big Island, but these two collections will warm you up in no time.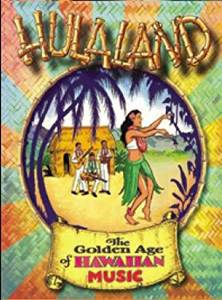 First up is Hulaland: The Golden Age of Hawaiian Music, a 4 CD set that is filled with native Hawaiian music, as well as the bastardized versions from the Mainland. Starting in the 1920s and running to the present day, shows the many ways the music of the tropical islands was represented. Starting with "From Hollywood to Honolulu 1931-1957", Tinseltown gets into the act with acts as varied as Louis Armstrong ("On A Coconut Island") to Dorothy Lamour ("My Little Grass Shack") and even Slim Whitman with "Hawaiian Cowboy" (wait, what?) that while reeking of exploitation (it is Hollywood, after all) shows just how prevalent Hawaiian music was for a time. Next up is "Splendor in the Grass Shack" that delves into the late '50s Tiki craze, with loads of "exotica" from Arthur Lyman and Martin Denny. The third disc focuses on native performers such as the great Sol Hoopii, Hoot Gibson and Ray Kinney. The set ends up with a more modern look at the enduring Hawaiian influence with acts as Ken and Bob, The Joy Buzzards and more. This is hours of island fun, and within it's four CDs I guarantee you'll find an appreciation of the Hawaiian music and culture.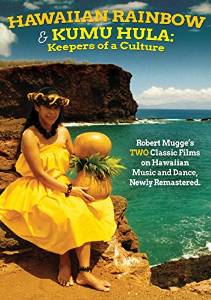 And once you have your interest peaked, take a look at Robert Mugge's 1987 film Hawaiian Rainbow. Originally produced to stimulate interest in Hawaiian culture and tourism, this low-budget documentary serves as an introduction to Hawaiian music, including slack-key guitar and of course, the uke. While the performers are all great, the film is historic simply because it captures two legends of island music, both sadly departed now. Raymond Kane was, after Gabby Paninui, the greatest and best known player of "slack key" guitar, a melodious form of solo guitar that shares the alternating bass patterns that was pivotal to early blues and country music (Mother Maybelle of the Carter Family perfected it). You can hear slack key guitar today in the music of Ry Cooder and Catfish Keith, and it all started on the Big Island. Also the film has an interview and performance from "Iz"- Israel Kamakawiwo'ole, who became famous when his "Over The Rainbow" on uke went viral on social media. He died in 1997 at the age of 38, but not before rekindling a love of Hawaiian music- and the ukulele- to a new generation of fans.
While Hawaiian music is often dismissed as lightweight, fun music, in the right hands it is as lovely- and challenging- as any other form. The fact that you can enjoy it while drinking a rum cocktail and wearing a crazy shirt, well, that's just a plus. So kick off those winter doldrums with some great "Hula" music! ◼
Rockbeat: http://www.rockbeatrecords.com • MVD Visual: http://www.musicvideodistributors.com/
---