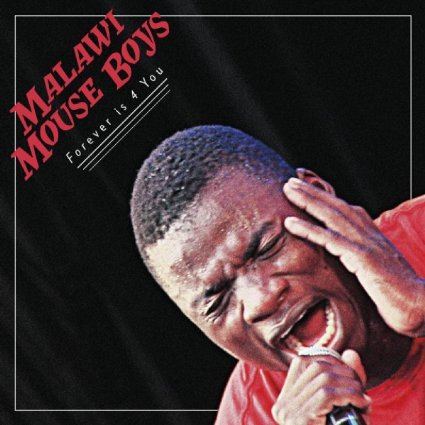 Malawi Mouse Boys
Forever Is 4 You
Omnivore Recordings
They are from a small country in southeast Africa, their name comes from how they supported themselves pre-music- by selling mice on a stick to hungry travelers. Of the 15 songs on their 3rd album, 14 are sung in their native Chichewa ("Ian, a Blessing" is in English, a tribute to their producer, Ian Brennan), and despite not understanding a word. Forever Is 4 You is an infectious, spirited album of World music.
Discovered by Brennan in 2011, he has produced all their albums, introducing them to the world at large, and for the young group- who built their own instruments, using plastic water coolers for percussion and sheet metal for guitars- (Malawi is currently ranked as the world's poorest country), they sound somewhat like Ladysmith Black Mambazo in their harmonies, having sung together all their lives in church. It is passionate, emotional music- the track "Umasiye Wanga" (My Loneliness) ends with singer Joesph Nekwankwa sobbing, enough to tear your heart out.
No matter if you understand the words, it's the music that moves you. Percussion-driven, with voices that unite as one, the Malawi Mouse Boys show that no matter the circumstances, no matter the odds, music will out. Try Forever Is 4 You if you want pure, unvarnished emotion. You'll end up understanding what they are trying to say, language be damned.
---