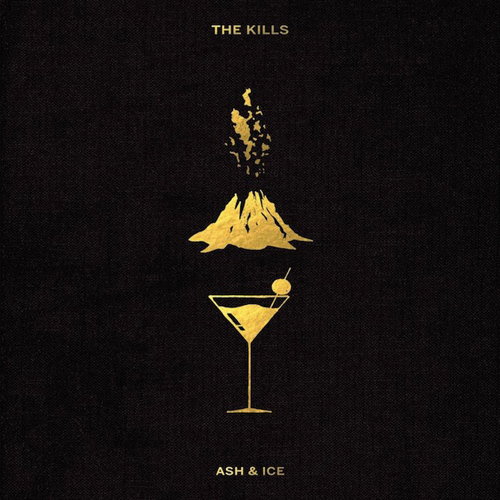 The Kills
Ash & Ice
Domino
There's always been a heavy cloak of mystery draped heavily across the slim shoulders of Alison Mosshart and Jamie Hince. Every record they've made, as The Kills, going way back to their debut Black Rooster EP in 2002, has been a mind-melt of raw emotion and a thunderstorm of sonic ideas that impossibly lived somewhere in the space between pop music and experimental noise. They make high concept art in a lo-fi format and they bury themselves within the mythology of it. As naked as Mosshart's lyrics sound, it's always felt as though she was slipping into the skin of her alter ego when performing, her vulnerable side kept wrapped up and tucked away, protected. With Ash & Ice , it feels as though Mosshart has merged with her alter ego to write, what sounds like, some of her most personal lyrics… either that or she's Meryl Streep-ed the hell out of the characters she's created in her songs.
A heartbreaking ballad about a doomed love affair ("That Love"), a mid-tempo sexy groove about yearning ("Days of Why and How"), and a dreamy plea for a lover to come home ("Echo Home") all hint at a tumultuous period of songwriting steeped in that great creative aphrodisiac, pain. The record was written over the course of 5 years – a period during which Hince had to undergo multiple surgeries to fix a severely injured hand and had to relearn to play guitar. During these years, Mosshart was honing her craft in Nashville working with Jack White in The Dead Weather and collaborating on side projects with Gang of Four, Cage the Elephant and The Stooges' James Williamson.
The time the two spent apart, rather than make them feel estranged, seemed to allow them both time to grow even more confident in their individual aspects of the songwriting process. The resulting tracks, kicking off with its first single the graveyard blues punk of "Doing It To Death," sound like a passionate embrace between soul mates reunited. Every album The Kills have put out, and this is their 5th full length, has hop scotched past its predecessor with the kind of reinvention artists like Madonna are known for. The album before this one, Blood Pressures was a sweaty, grimy romp that I can go on record as calling the sexiest album I have ever heard. Ash & Ice is lighter, yet more intimate. It's soaked in complicated feelings, yet sounds brighter – sun rays breaking through a storm cloud. Yet at its core, there still remains the air of mysterious eroticism that this band exudes seemingly without trying.
Once more, The Kills have killed it.
---