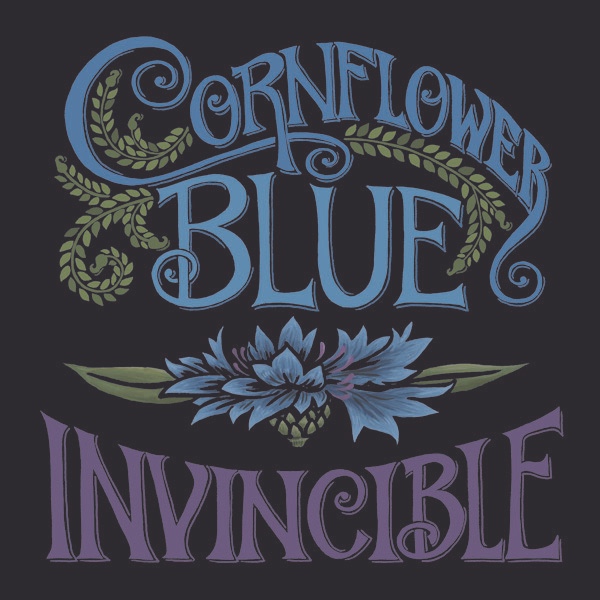 Cornflower Blue
Invincible
Hailing from Ottawa, Ontario, these guys do American roots rock better than most of the acts you'd find in the lower 48, primarily because they refuse to be kept in any one genre or fashion. Led by the vocals and guitar of Trevor May and Theresa McInerney, the group can go from twangy alt-country of "Way Down Town" to the full-on thrash of "Catherine", which is a bit like what you'd imagine Bob Mould would sound like if he played a Telecaster and laid off the electronica.
The secret weapon on Invincible is the soaring violin of Deanna McDougall, whose melodic lines lift numbers such as the Cowboy Junkies-ish "Long Walk Home", reminding you a bit of Rolling Thunder-Dylan and his work with Scarlet Rivera. And when May and McInerney sing together, such as on "Around My Heart" or "Snowed In", you can't help but be reminded of the great Richard and Linda Thompson duets. Their tribute to the Bakersfield sound on "The Ballad of Don Rich and Buck Owens" is a hella-fast romp with some nifty Richian twang fills, while the acoustic title cut tells of "feeling invincible on the playground".
Cornflower Blue break out of the standard roots pack with good songs, great guitars and that sublime fiddle. A little bit Bottle Rockets, a bit of Sugar, mixed with a healthy dose of twang make Invincible a can't miss. That's an order!
---