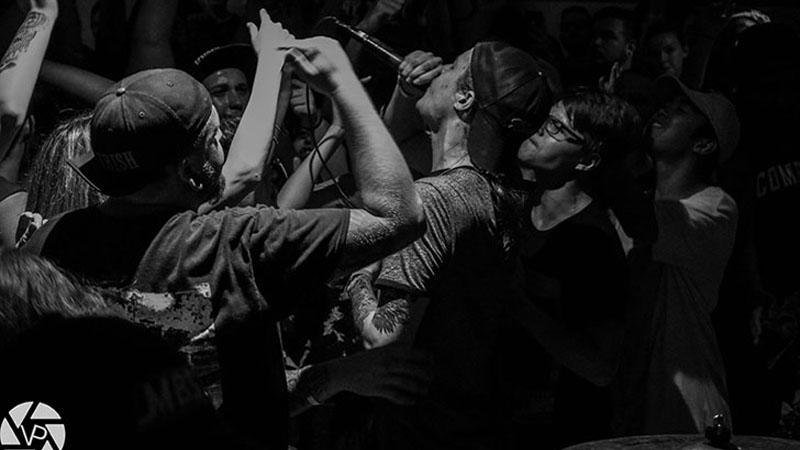 The Plot in You
with Erra; Invent, Animate; Sylar; A Friend, A Foe
Eagle Aerie Hall; Las Vegas, NV • July 18, 2016
by Vanna Porter
As kids of all ages and styles lined up in the scorching Las Vegas heat, the Eagle Aerie Hall finally opened their doors at 5:20 pm. The Happiness In Self Destruction Tour opened up with a local band called A Friend, A Foe. Immediately, a pit broke out in the middle of the room. Local Las Vegas kids really know how to throw down.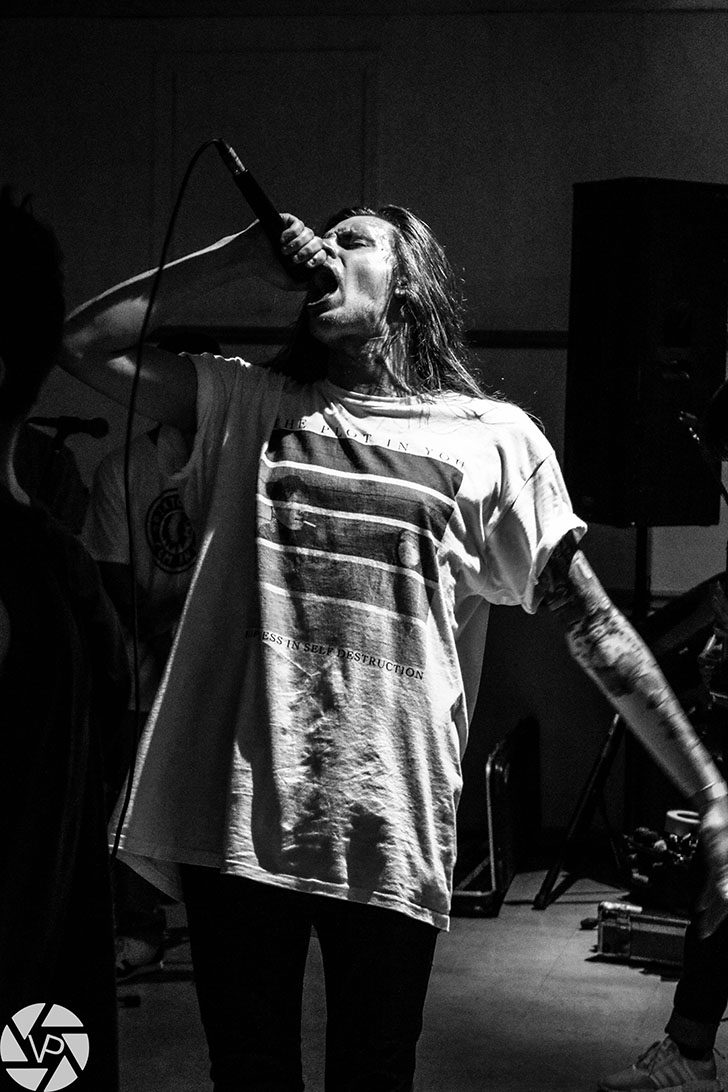 With more kids piling in, soon the show was officially sold out, making the tiny venue feel packed to the brim. The venue was getting hotter and hotter as Invent, Animate took the stage, opening up with "White Wolf." By the time their set was over, everyone was dripping in sweat.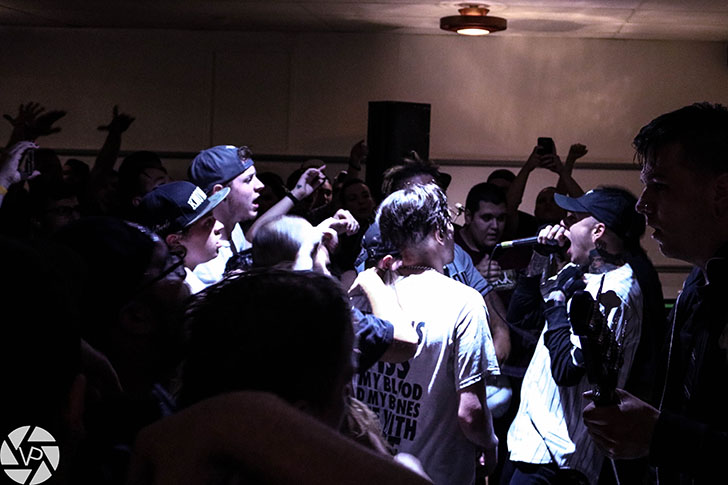 Sylar vocalist, Jayden Panesso ran in from the back door to join his band on the floor (no stage at this venue) and the crowd started getting rowdy. The crowd began to close in tight around him, and by the time they played their last song, "Prescription Meditation," it had become so hot that even my camera lens was sweating.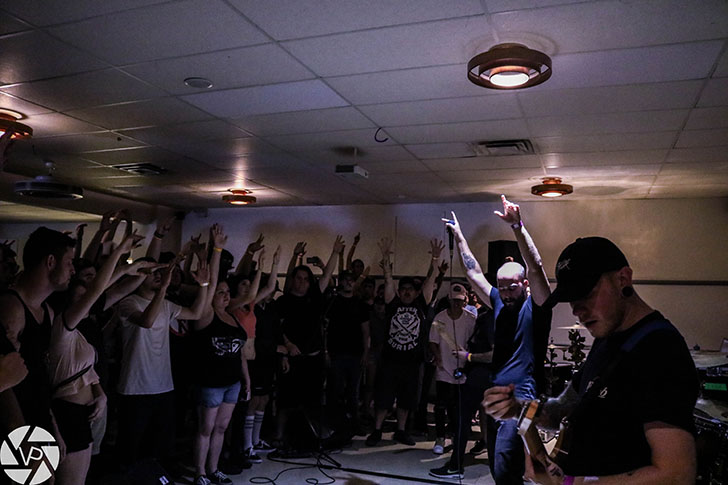 Erra didn't garner quite the same reaction from the fans, except for a few who yelled along to every lyric. They were a very technical band, and slow to build, but by the end of the set people seemed won over.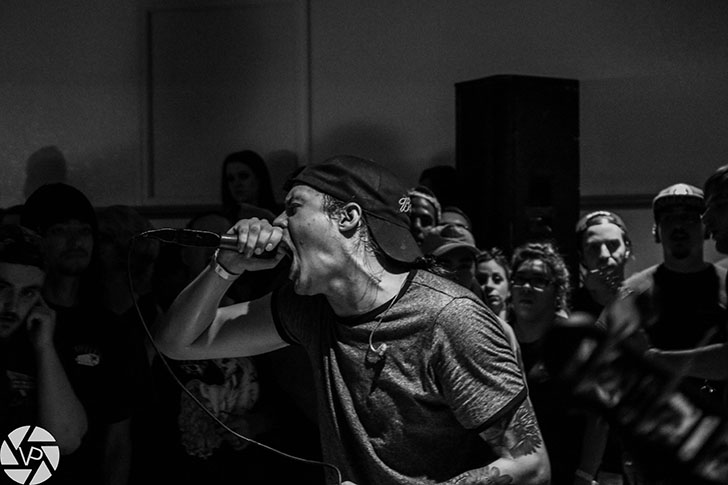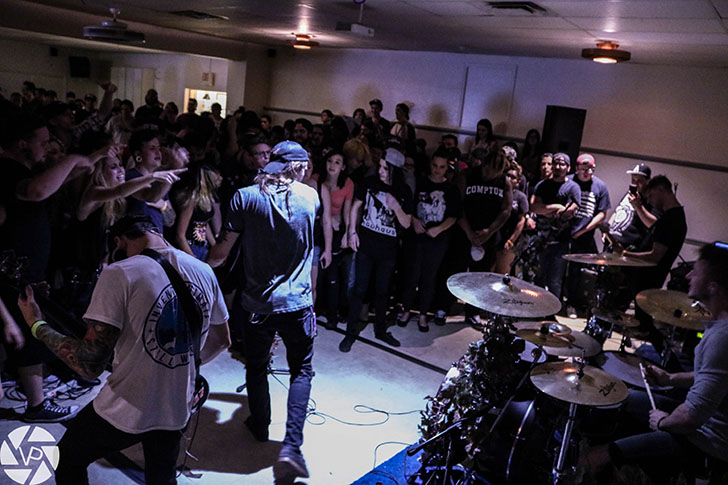 Before I knew it, The Plot In You were setting up. They had fake leaves and flowers on their mic stands and drums. They opened with "Hole In The Wall," but it wasn't until they started playing "Troll" that the crowd really lost it. All hell broke loose. The vocalist, Landon Tewers, kept telling people to "come get uncomfortably close." Which they did. "Come get uncomfortably close," he shouted again. And they did. By the end of the night everyone was uncomfortable, sweaty, and deliriously happy with the chaos of the crowded night. ◼
---