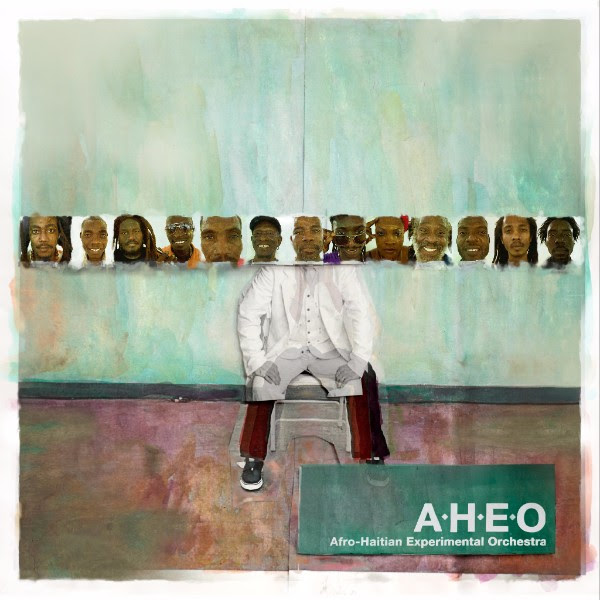 Afro-Haitian Experimental Orchestra
Afro-Haitian Experimental Orchestra
Glitterbeat
The music created by the Afro-Haitian Experimental Orchestra came out of a one off collaboration for a music festival in Haiti. The director of the French Institute in Haiti invited Afrobeat drummer, Tony Allen, to create music with Haitian musicians. Erol Josue, head of the National Bureau of Ethnology and a musician in his own right was recruited to help assemble a group that represented a cross section of singers and percussionists from some of the countries top bands. The international crew was rounded out by, Jean-Phillippe Dary on bass, Olaf Hund on keyboards and Mark Mulholland on guitar. The musicians had five days to rehearse and create songs for a performance at Le Fete de la Musique.
The original plan had been to record the concert to document the results. Bad weather caused technical problems that scuttled those plans. They did make multi-track recordings of the rehearsals though. It is those taped which form the basis of this release.
Sometimes, great things come out of necessity. The music on the AHEO disc has a very spontaneous, orgasmic feel. Afrobeat rhythms blend with voudu chants with dubby electronics filtering through the mix. The music builds on interplay between voices and drummers. It's easy to imagine dancing and singing going on late into the night. If these were the rehearsals, I really do wonder what the final performance sounded like. On the other hand, maybe the loose groove that makes these tracks so appealing comes from their origin as jam sessions. Afro-Haitian Experimental Orchestra is an experiment that succeeds in spanning miles and centuries with a communion of sound.
---