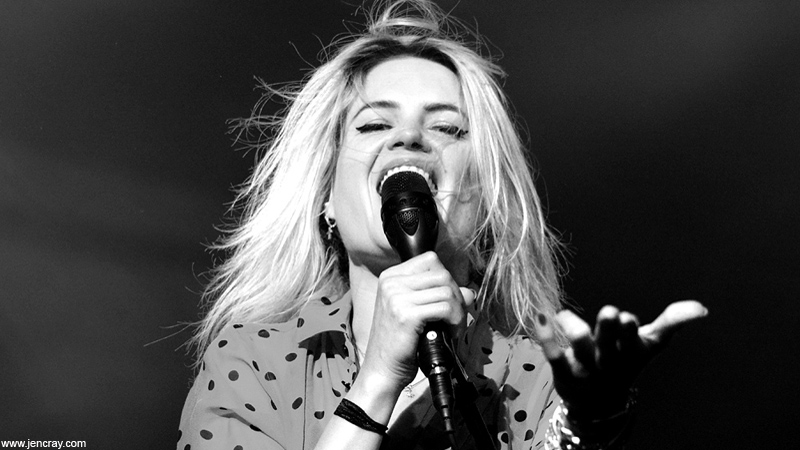 The Kills
with Kim and the Created
Atlanta, GA and Nashville, TN • September 13-14, 2016
by Jen Cray
This review will not be a professional, unbiased critique of a rock concert. There will be intimate confessions of love and lust. The words "rock goddess" may be mentioned and I may, or may not, refer to The Kills' music as being "the personification of sex." My love affair with this band goes way back, and it runs deep so, please, excuse me if I gush.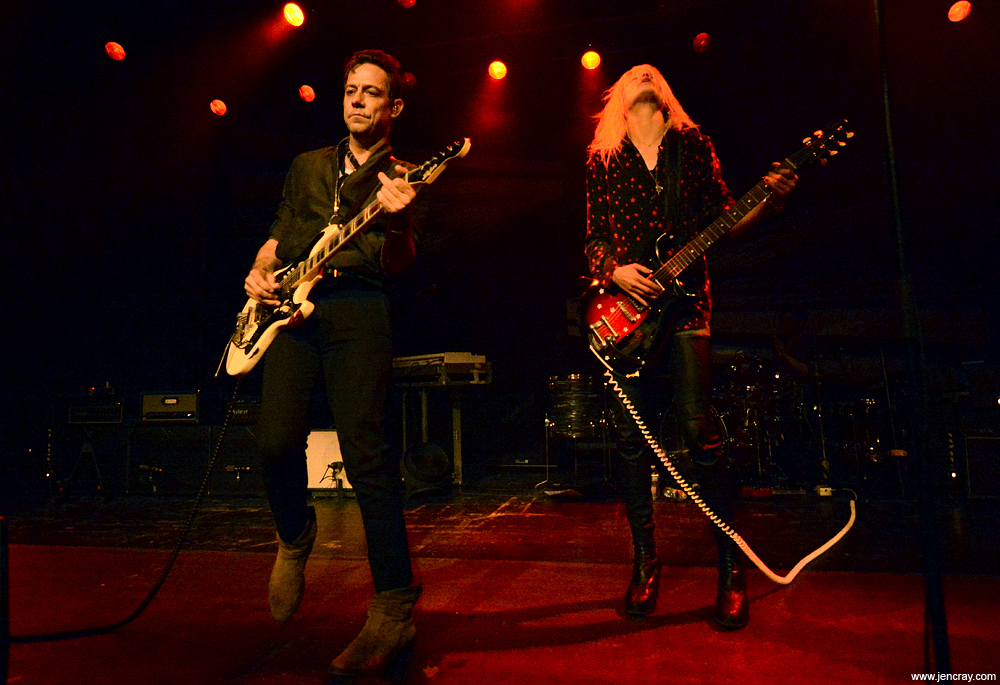 The guitar tones and melodies that sing with their own voice, the ambiguous lyrics that ache even as they growl, and oh, that voice. The voice of a siren calling for your surrender, and you come, willingly. The Kills are sensual in a way that can't be explained, only felt. No music in the history of my lifetime has inspired such total abandon, such free expression, and such crazy passion as theirs. Their records have soundtracked some memorable happenings in my life, to put it mildly. Such intimacy makes sharing the music with a roomful of strangers a daunting prospect – like that dream where you're standing in a classroom naked. Whether that dream turns into a nightmare of embarrassment, or into an orgy says a lot about the dreamer. Either way it's not really a risk one wants to take likely, especially in a strange city.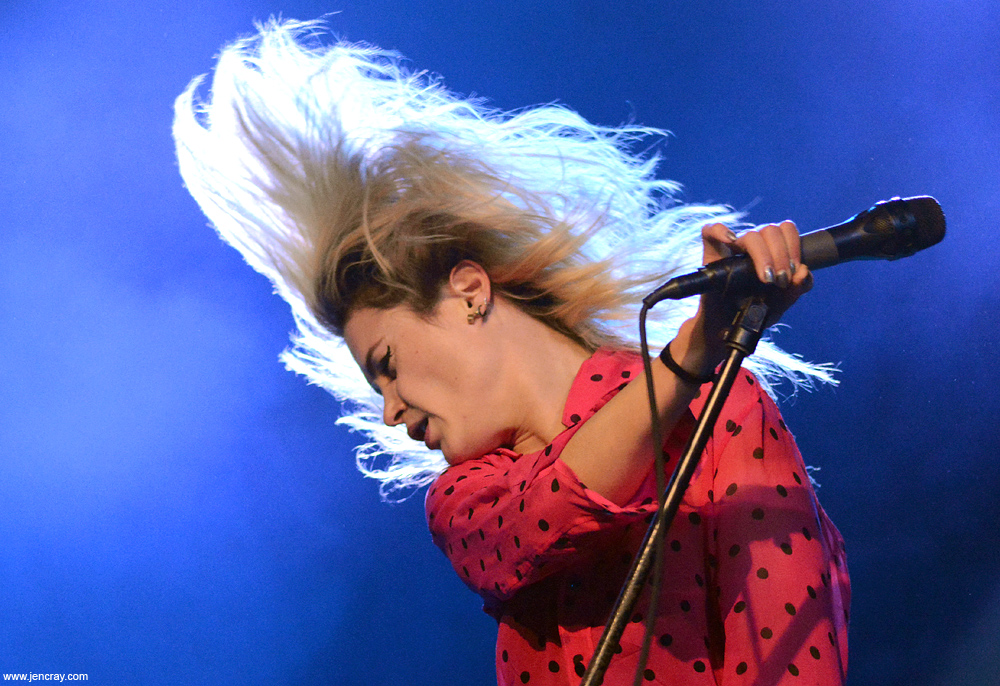 But it's The Kills, so take the risk I did. Twice. A show in Atlanta, GA (Buckhead Theatre) and another the next night in Nashville, TN (Marathon Music Works). My girlfriend was there with me, to make sure I didn't get into trouble… or, rather, to get into it with me, should trouble present itself in a welcoming manner.
For both shows the set list was the same – though the first night featured the first performance of "Dead Road 7" in about a decade, complete with an adorably real false start. Seeing the same exact show two nights in a row should be predictable, maybe even tiresome, but it's not. There's an energy onstage, wrapped up in the pair's chemistry, that is as unpredictable as a crashing wave. The songs might be the same, but the delivery is ever changing and always dynamic.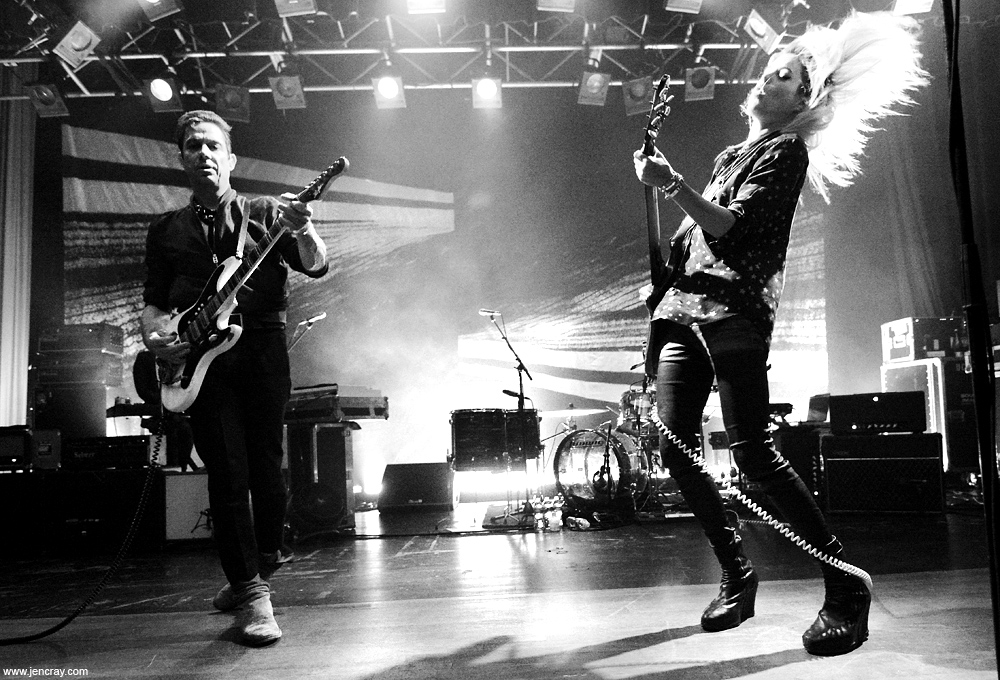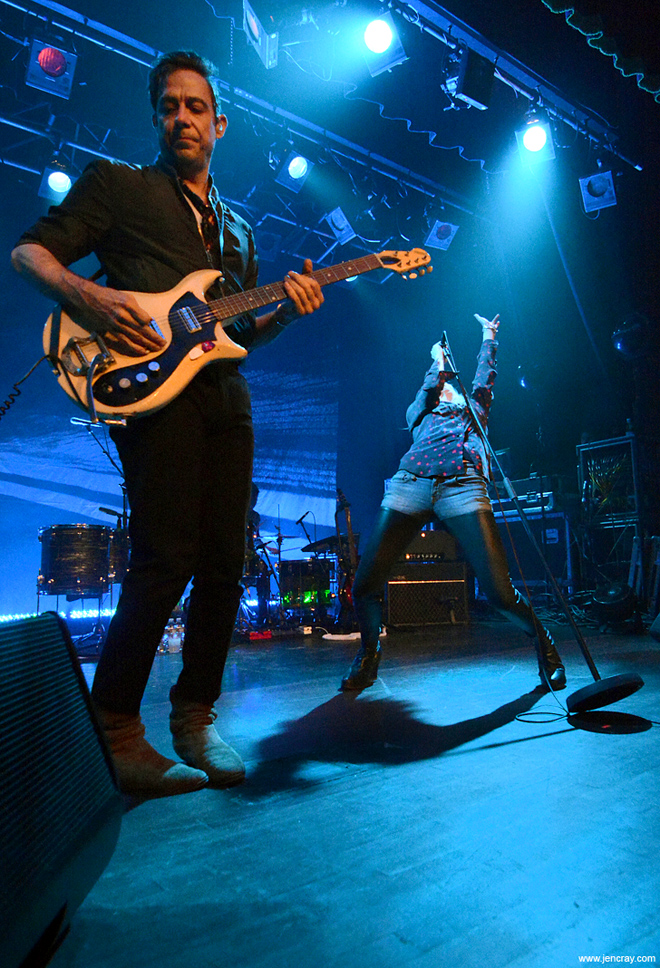 Alison Mosshart trembles and twitches with the snap of a cobra, bending backwards in ecstasy before throwing herself just a breath's reach away from the enraptured faces in the crowd. And her lioness stare locks into you and holds its hungry gaze for a beat longer than should be comfortable, before moving on to her next lucky victim. She's got the "frontperson" thing down to an artform, one that few can even come close to achieving. She's supermodel stunning, yes, but what really elevates her as the focal point onstage is her otherworldly confidence. Dare I say Rock Goddess? Yeah, I bloody well said it!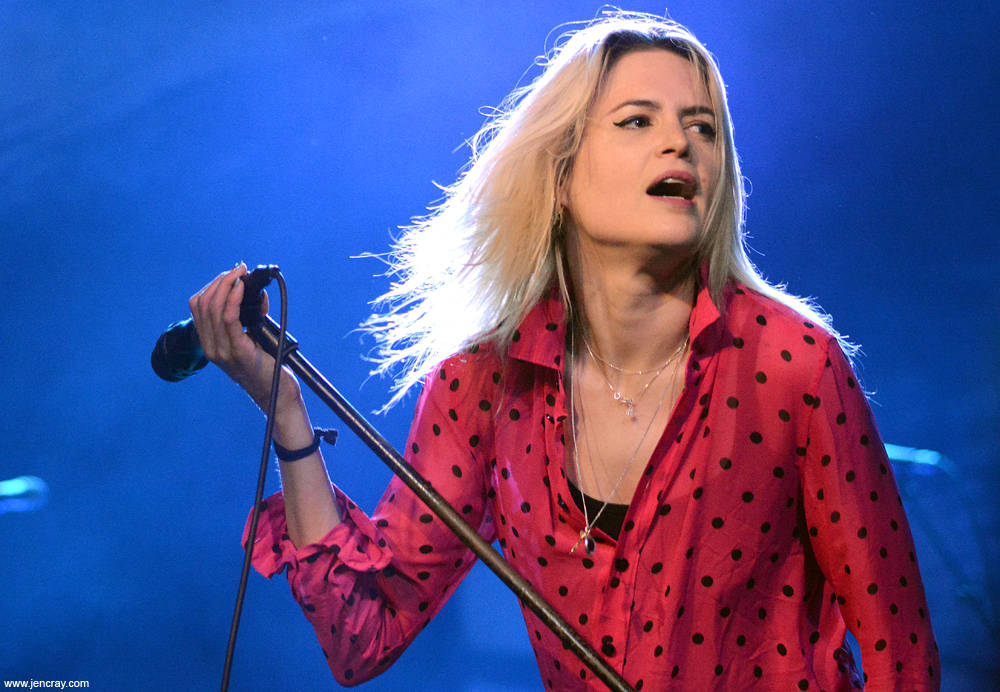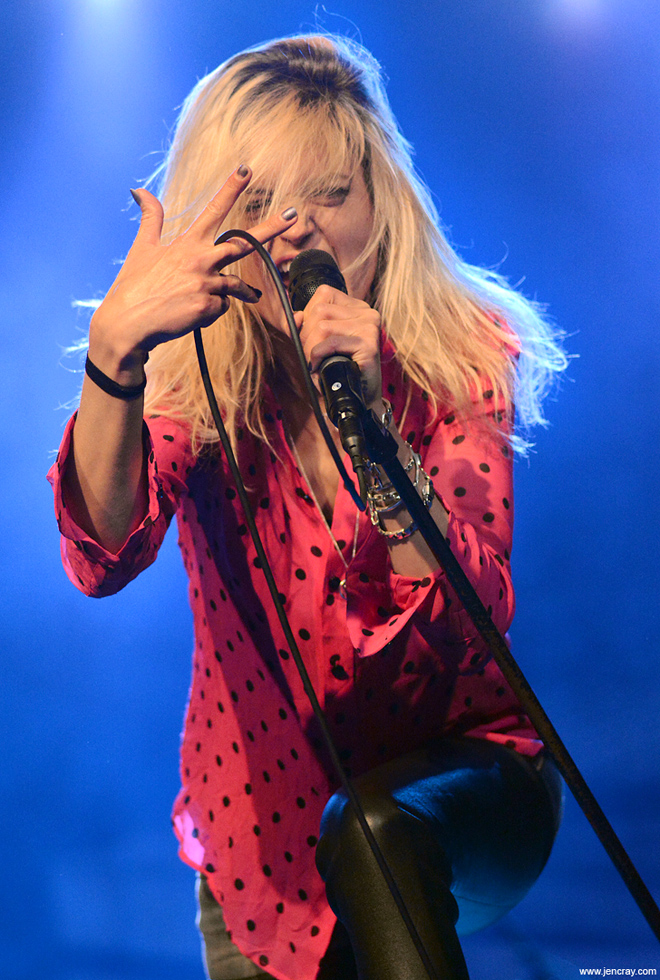 Complimenting her strut, and matching it in his own right, is the impossibly cool Jamie Hince. The guitarist suffered a horrific hand injury that makes his ability to still wrestle with his guitar nothing short of miraculous, and the fact that he does so with only 5% mobility in his left middle finger should be applauded! Even Alison pauses to just watch him play on occasion – like when he improvises a slider using her mic' stand.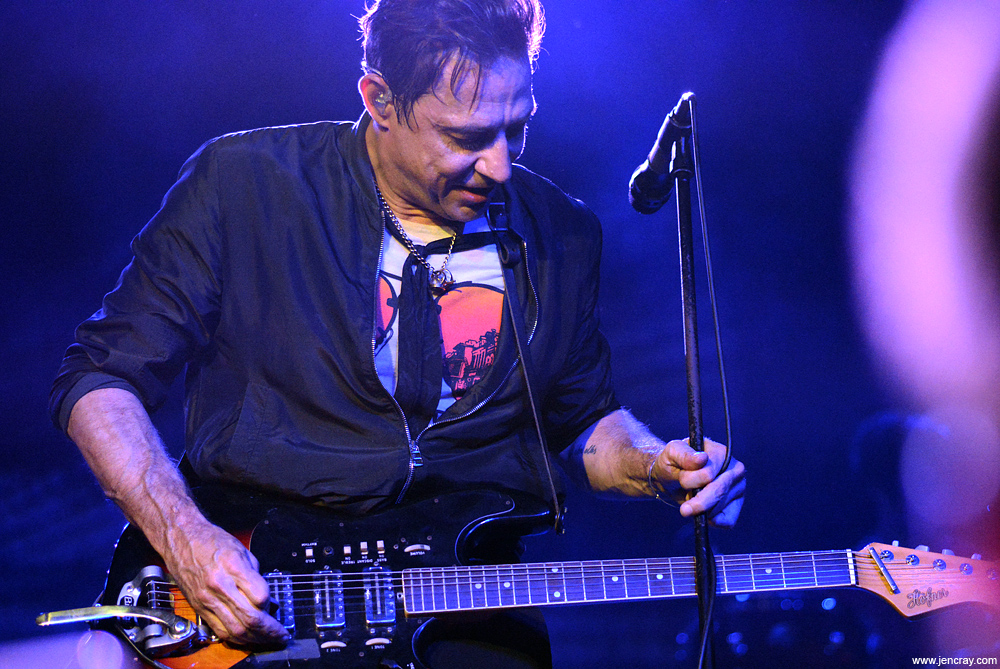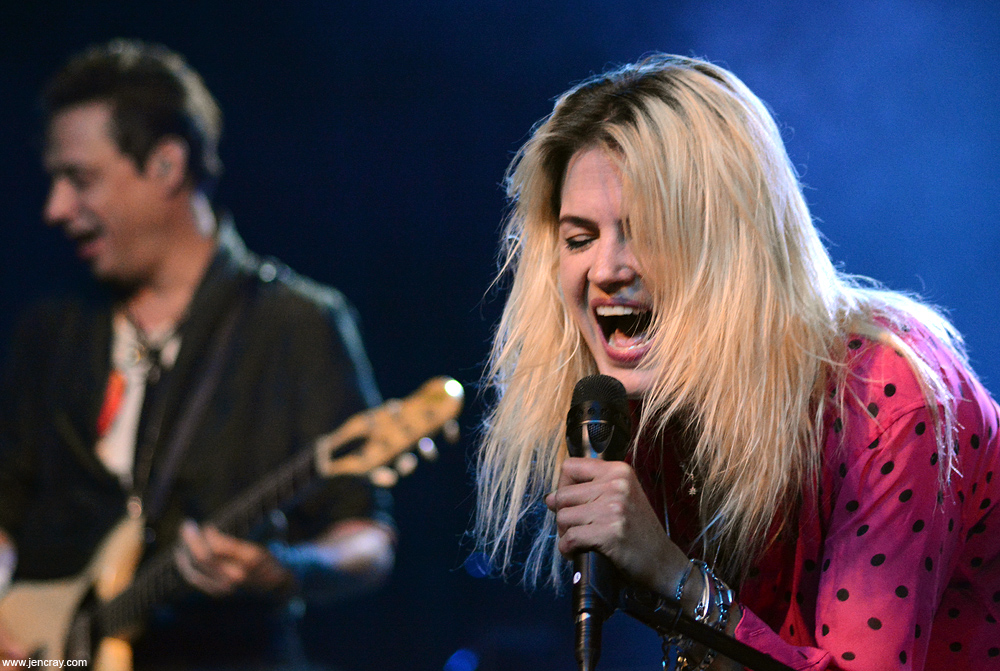 The two of 'em together, though not a romantic item, absolutely melt around one another onstage with enough heat to fog up the whole room. And at their feet, the fans – many of whom are couples, of all varieties – dance up tight against each other. This isn't a band to mosh to, or even to pogo to, it's a band to get down to – a band to make bad, but fun, choices to. By the end of the sets, everyone could use a cigarette and a shower.
[[kimandthecreated_nash_1]] [[kimandthecreated_nash_3]]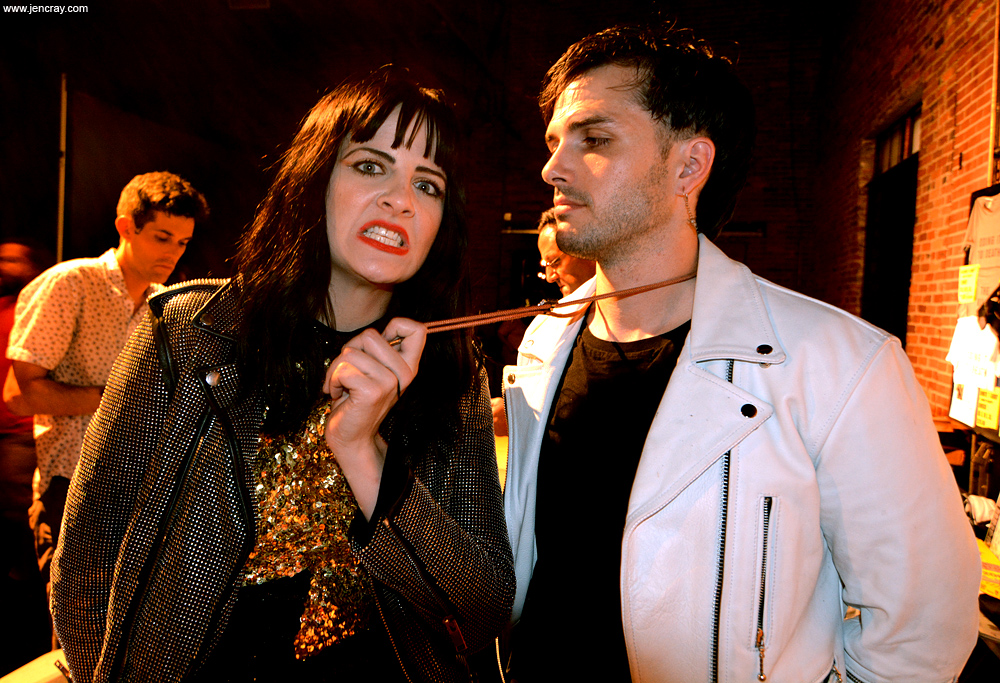 Opening up, both nights, was Kim and the Created. A band worthy of striking the flame on The Kills crowd if ever there was one. Fronted by the fearless, tall drink of water Kim House, the Los Angeles duo are like AC/DC as fronted by Donita Sparks on speed. She's magnetic to behold as she struts and thrashes about with self assurance not often found in opening acts. In Nashville, the band is joined onstage by Third Man Records' artist – and member of The Black Belles – Olivia Jean.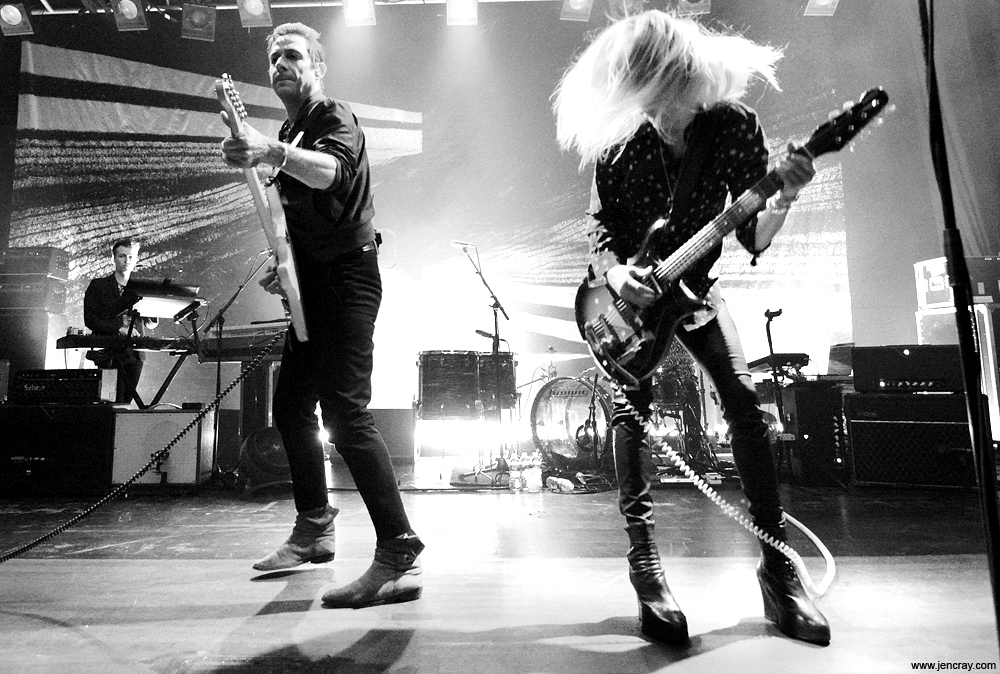 Two nights spent with The Kills and my thirst is not yet quenched. Call me insatiable, but like a drug that hasn't yet worked its way out of my system, my cravings have only deepened since my last taste. I wanna feel that high, "double six'ing it night after night after night." ◼
Click for full photo galleries: The Kills, and Kim and the Created.
---